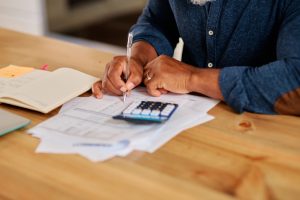 Around 70 percent of wealthy families lose their wealth by the second generation, according to research by Williams Group. By the third generation, 90 percent will have lost their wealth. This can be an alarming statistic for someone who has worked hard to accumulate the wealth they have. Could it really disappear by the time your grandchildren are grown?
The fact is that if you don't take care of your money, it can't take care of you. Earning a high income and saving a lot of money is not enough to guarantee you'll have enough money to provide for yourself or your heirs. In fact, high net-worth individuals should be even more diligent in how they manage their assets, because they have more to lose. This is why personal finance for high net-worth individuals is so important.
We've created this guide to walk you through the key elements of personal finance for high net-worth individuals so you can protect and grow the money you've worked so hard to earn.