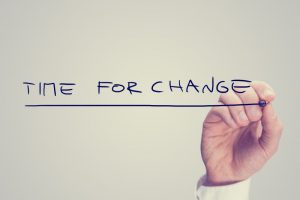 It would be great if everyone bonded with and trusted the first financial advisor they met and were able to continue working with him or her for the rest of their life, but unfortunately, this isn't always the case. In fact, according to a recent study, nearly 60 percent of investors have switched financial advisors during their lifetime. 
Deciding to switch financial advisors is a big decision, but it's also important to remember you are not wedded to your financial advisor if you're not happy. Everyone deserves a financial advisor they feel comfortable with and can trust to provide the guidance needed to reach their financial goals. Finding the right financial advisor can take time, but a little extra time in the beginning can save you a lot of time and money in the long-run.
Are you ready for a second opinion? The team at Heritage Capital has created this guide to help you determine if you're working with the wrong financial advisor, and make a switch if you are. If you're ready to discuss your situation with the Heritage Capital team, there's no need to wait. Start a conversation.