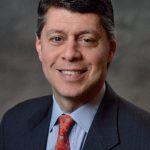 Paul Schatz, President, Heritage Capital
How to Tell a Good Financial Advisor from a Bad One
Using a bad financial advisor is worse than having none at all, for they can destroy your wealth and jeopardize your financial future. On the other hand, you can significantly benefit from the recommendations given by a good financial advisor. For this reason, when finding a professional financial advisor to work with, it's important to know what to look for.
While their title might be the same, financial advisors are not created equal. As a fee-only fiduciary financial advisor in Woodbridge, CT for more than 30 years, I know how important my role is. Working on Wall Street in my younger years, I also know how different financial advisors can be.
To help people start off on the right foot, I want to explain the concept of a fiduciary and discuss an important rule known as Regulation Best Interest (BI). I'll then discuss what to look for in a financial advisor.
The Role of a Fiduciary
The fiduciary rule requires that financial advisors act in the best interests of their clients when investing money, even to the advisor's own detriment. It requires advisors to disclose any potential conflicts of interest as well as all fees and commissions. A fiduciary should not participate in account churning, where advisors enter into many transactions in order to run up commission income for the advisor. Good advisors act as careful fiduciaries. Bad advisor's do not.
At Heritage Capital, we follow a strict fiduciary standard. Learn more about what that looks like here.
Regulation of Fiduciaries
In terms of regulations, the Investment Advisers Act of 1940 initiated a fiduciary standard that required disclosure of conflicts of interest by advisors. To be classified as an advisor depends on the method of compensation, the type of advice offered and whether a significant portion of the advisor's income comes from offering investment advice. The act applies to those who, for a fee, give investment advice to individuals, pension funds and institutions. These advisors have to register with the SEC or state regulatory bodies, although several exemptions exist, such as intrastate-only advisors.
A non-fiduciary can use the title of financial advisor but cannot claim to be a fiduciary. When searching for a financial advisor to work with, ask. And get the answer in writing.
Compensation Model
That brings me to fees. When looking for a financial advisor to work with, you'll also want to ask about the compensation model.
Understanding how a financial advisor is paid can be eye-opening. A fee could be less if an advisor is receiving commissions. If an advisor is taking commissions, he or she may not be recommending products that are in your best interest. Hidden fees can add up, and this can be costly.
Financial advisors can offer you one or more pricing models. The platform that suggests the least amount of conflicts of interest is fee-only. This means an advisor will only be paid by their client, removing even the perception of a conflict of interest. Fiduciaries cannot charge commissions, but broker/dealers can.
The Suitability Standard
Many broker/dealers are held to a lower, "suitability" standard, requiring a reasonable belief that the advice given was suitable to the client. This means that while there may be two separate products that could be suitable for a client, a fiduciary would have to recommend the one that was in the best interest of the client, whereas a financial advisor who adheres to the suitability standard could offer either, including one that may be more expensive but could reward the financial advisor with a hefty commission.
Regulation Best Interest
Broker/dealers became subject to the SEC's Regulation Best Interest (BI) in 2019. BI requires broker/dealers to identify potential conflicts of interest and to recommend only financial products that were in their clients' best interests. In many respects, it is closely related to the ERISA Fiduciary Rule, and it stems from the Securities and Exchange Act of 1934. In fact, BI is stronger than the ERISA Fiduciary Rule when it comes to mitigating or eliminating conflicts of interest.
In addition to avoiding conflicts, broker/dealers have these obligations under BI:
Exercise reasonable care when recommending securities to retail customers.
Disclose material facts about their relationships with recommended providers of products and services.
Enforce policies to achieve compliance with Regulation BI.
Note that broker/dealers under Regelation BI can charge commissions for transactions, whereas fiduciaries cannot.
By June 30, 2020, all registered broker/dealers were to begin complying with Regulation BI. All registered advisors and broker/dealers must provide customers with a relationship summary that includes disclosure of potential conflicts of interest and of any disciplinary history.
Bottom Line: What to Look for in a Financial Advisor
As you assemble your financial portfolio and plan for your future, you deserve an impressive financial advisor who will provide advice targeted to your specific needs. You want an advisor who acts as a fiduciary and is subject to fiduciary or BI regulations.
Some investors decide to take a DIY approach. While this approach can work, it can also be dangerous. If you attempt to manage a sizable portfolio on your own without experience and proper training and research, you risk making decisions that are emotional and not supported by facts and data. That could lead to serious consequences. For many investors, trusting a professional financial advisor is the best course of action. (Read our recent blog post for common DIY pitfalls: 3 Common Retirement Planning Mistakes.)
Look for Independence
An independent financial advisor brings a set of beliefs about the right way to serve clients. The advisor selects which tools and practices to employ, rather than adhering to an employer's mandate. An independent advisor is usually free from stockholders, boards of directors and quotas.
Professional Training
Another thing you'll want to look at is a financial advisor's professional training.
There are several certifications available to financial advisors that establish their qualifications to act as your fiduciary. Look for an advisor who is happy to share information about their qualifications to advise you on your finances, retirement planning and wealth preservation plans.
Available Resources
It's also important to discuss the resources used by a financial advisor. You'll want to work with an advisor who will provide you with advice that's backed by independent research, state-of-the-art technology and innovative business models.
Just as importantly, request a firm commitment for how often you expect to interact with the advisor. A well-resourced advisor is not an acceptable choice if they can't provide the working relationship you require.
Summary
When it comes to selecting a financial advisor to work with, it pays to be choosy. You deserve a financial advisor who you can trust to provide quality service and outstanding results.
In other words, you want a financial advisor who will act as your fiduciary and put your best interests first. Don't settle for anything less.
If you're looking for a financial advisor in Woodbridge, CT, take Heritage Capital for a test drive. There are no strings attached and no obligation.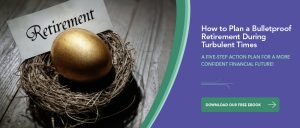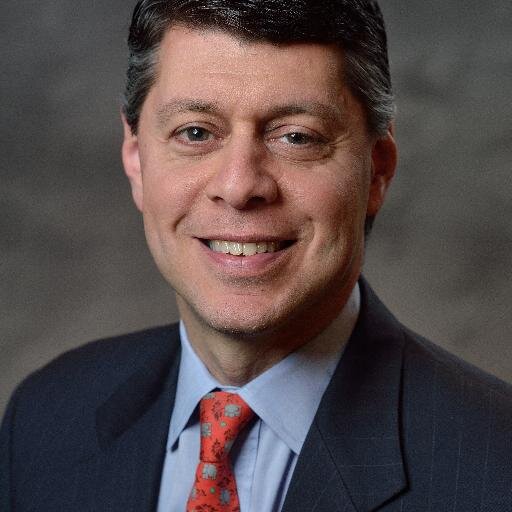 Author:
Paul Schatz, President, Heritage Capital