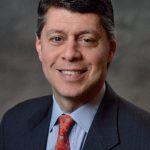 Paul Schatz, President, Heritage Capital
2-Year & Fed Funds in Harmony Today
More hotter than expected inflation came in on Thursday and several Fed heads were out in the media reinforcing their higher for longer message. While the 2-Year has bounced this month it is currently sitting right on the Fed Funds Rate, meaning temporary perfect equilibrium.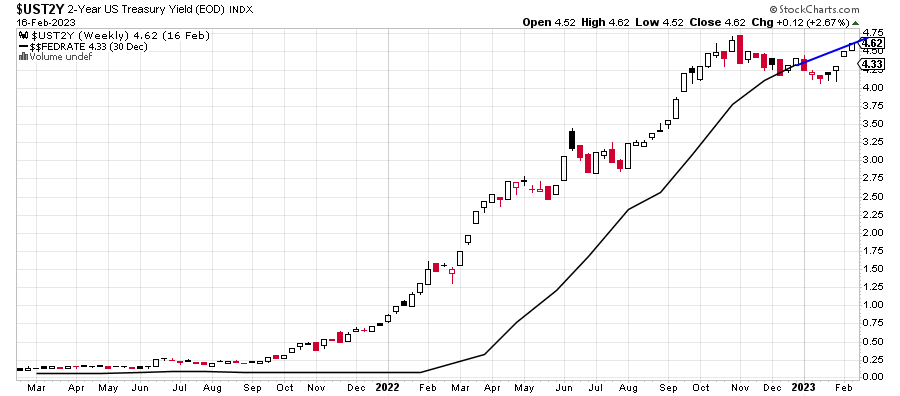 The next thing to watch for is when the 2-Year hits 4%. That will confirm the rate hike cycle is officially and firmly over. I expect to see that next quarter. I also want to see the 10-Year yield stop shy of 4% and reverse lower. Stand by on that front.
Stocks are hanging in and will likely revisit last week's lows shortly. I wrote about the moderation of the rally a few weeks ago when Goldman Sachs' David Kostin went from bear to bull right at February highs. Funny how often that happens with high profile pundits. So far, none of the major indices have done anything wrong to indicate something deeper. This just looks like a routine stock market pullback.
I  know it's been a very strong trend, but Mother Nature just refuses to give the northeast any real dose of winter. And it's not fair! It was 71 on Wednesday at my wife's office and I heard the golf courses were packed. This is February, not April or May. And the mountain states are not only getting cold air for months, but epic snow as well. And as has been the case all winter, Vermont has yet another thaw, rain, freeze for the weekend. I think it has rained every Thursday or Friday since Christmas. Whatever you do, please enjoy!
On Wednesday we bought JAAA, more TLT and more SOXL. On Thursday we bought SARK, levered S&P 500 and more TLT. We sold CPRI, FDN, high yield municipal funds, some high yield funds and some levered NDX.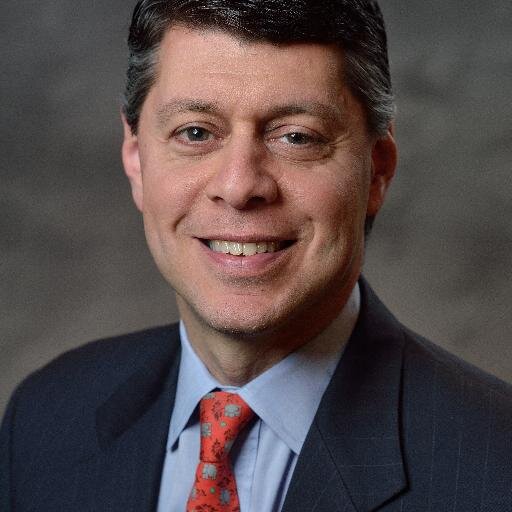 Author:
Paul Schatz, President, Heritage Capital