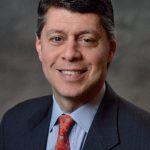 Paul Schatz, President, Heritage Capital
A Bull Market in Bears
Well look at that, three days this week the stock market is gapping up at the open. I would be surprised if the bears were able to thwart the bulls at all today. What a difference from a few weeks ago when it gapped down four straight days and in much greater magnitude. The bull have had a nice week. It's the first up week of what has been a brutally tough month (and quarter and year) for the bulls.
Sentiment has become so extreme to the negative side, levels only seen at the lows in March 2020 as well as in late 2008 and early 2009. However, I expect the revisionist history, paid actor pundits to proclaim they bought the bottom and start speaking positively today.
What I write about "sentiment" there are many ways to gauge that. Let's just focus on one today, the bull/bear survey from the American Association of Individual Investors (AAII). I wasn't going to begin there, but my friend, Helene Meisler, commented that the masses are all hyped up and sharing the chart on social media so I figured a number of you may have already seen it.
In the upper chart you will see the S&P 500 followed by the percent of bears in their weekly survey. Generally speaking, there are a lot of bears and very few bulls. In other words, when individual investors get this negative, they have likely already sold whatever they were planning to. Bearish sentiment spikes in and around market bottoms. It doesn't have to be THE low, but usually it is a durable one.
Today's bearish survey is even more so than March 2020 after a 35% decline. Granted, this decline is 5 1/2 months old whereas 2020 was only 5 weeks.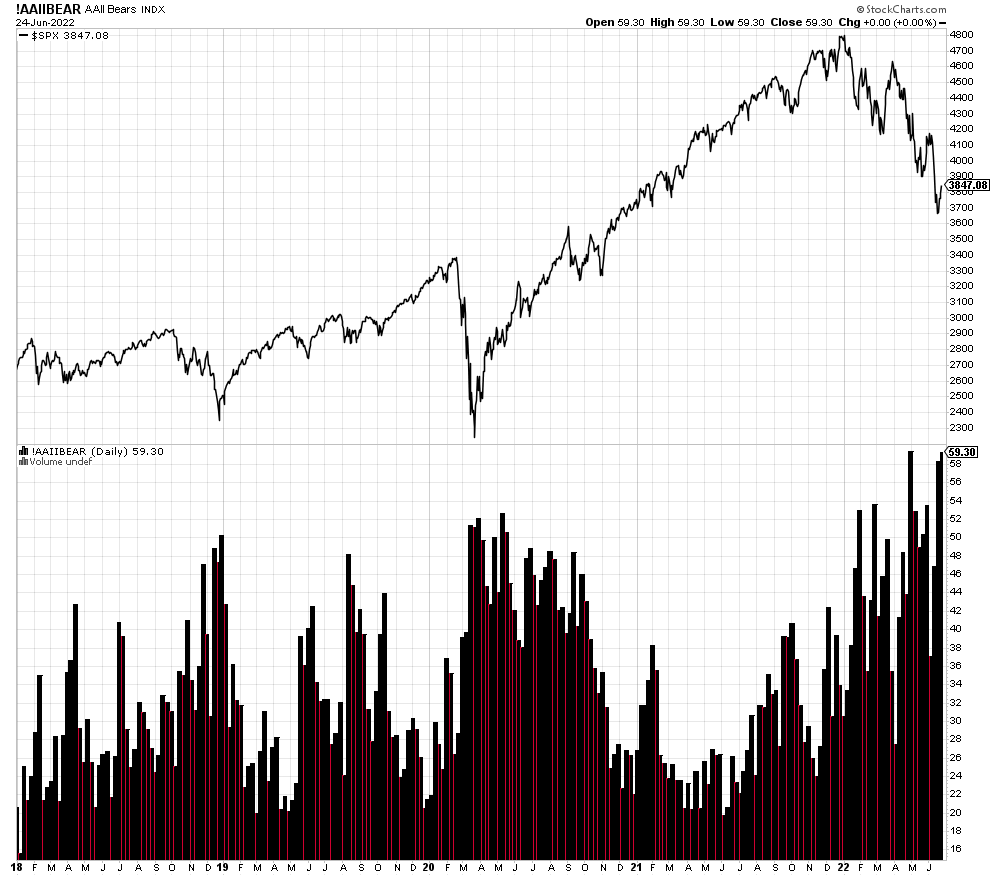 If you want a more complete view of the data, here it is below. I also included the Great Financial Crisis for those who want to compare. The bottom line remains the same. AAII folks are very cranky about stocks!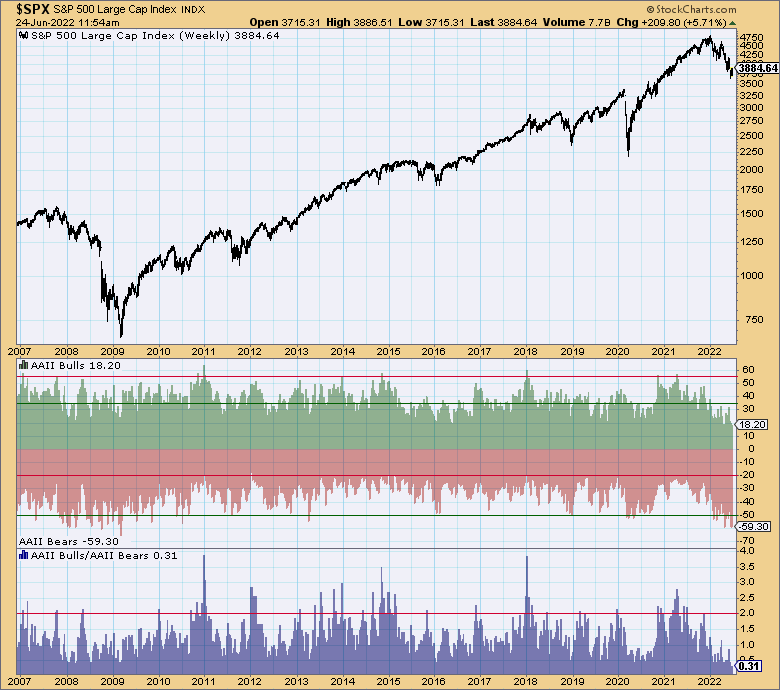 On Wednesday we bought FJUN, PCY, EMB and more FUTY. We sold PMPIX. On Thursday we bought more FDVV and ALCO. We sold PDBC, PCY, RYPMX and some levered NDX.
Official summer has arrived and it looks like New England will go from cool to hot this weekend. At least no more crazy windy days. While I was hoping for some down time to finish my grass project, that looks like it won't happen with the little guy's myriad of baseball games, a bar mitzvah, wake, fireworks and hopefully a visit with friends.
Whatever you do this weekend, I hope it's fun and relaxing!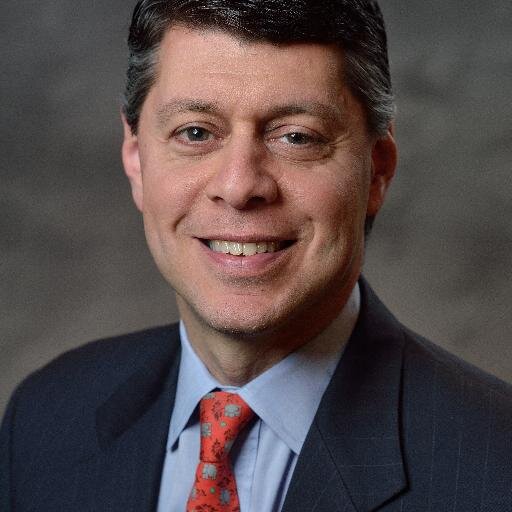 Author:
Paul Schatz, President, Heritage Capital