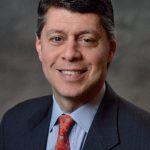 Paul Schatz, President, Heritage Capital
A Few Green Shoots But For How Long?
What a week it has been! And there is still one day left although I will go out on a limb and say that Friday will look nothing like Wednesday or Thursday. On Wednesday the Fed raised rates by 1/2%, something everyone knew was coming. In my special Fed piece, I said that we would see a juiced post-2pm rally because of the selloff leading up to the meeting. Juiced was an understatement.
Stocks soared in the last two hours and there was real and heavy buying interest from big players. I thought that we would see part of that surge given back on Thursday, but certainly not the all out assault by the bears. Both stocks and bonds were down 3%+, something that rarely happens, unless someone is blowing up and being forced to liquidate. Of course, we like to speculate, but we never know for sure until well after the fact.
As powerful as Wednesday's rally was, Thursday's decline was at least its equal. However, in the end, all five of the major stock market indices remained above their May lows. On the sector side, technology and semis held above their lows. Banks and financials held above their lows. Retail and homebuilders held above their lows. Healthcare and biotech held above their lows. Industrials, materials and defense held above their lows. Staples, utilities and REITs held above their lows. Energy even scored a new high.
The Volatility Index did not make a new high and in fact, as you can see below, the high from January 24th remains THE peak for the year. So, volatility has not been increasing as prices have made lower lows.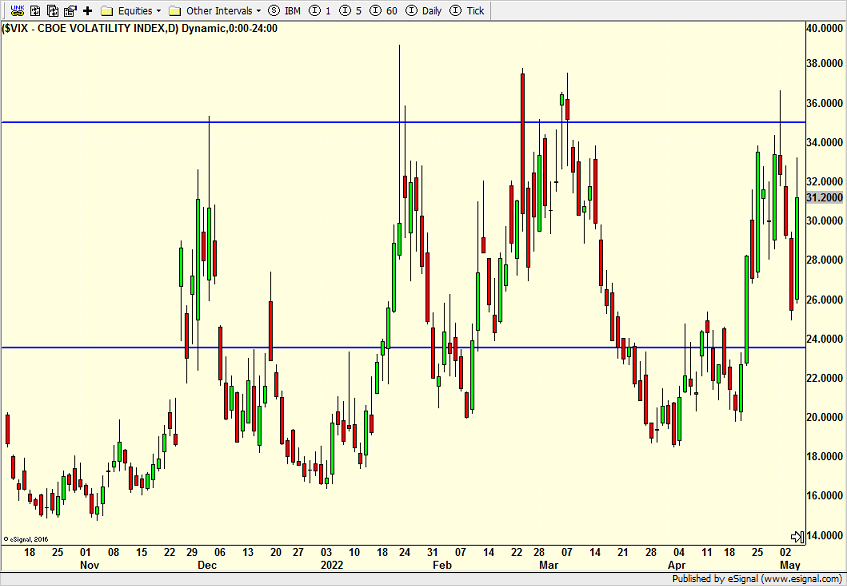 Don't get me wrong. Things are far from rosy. And some sectors did score new lows as well as high yield bonds. But the carnage does not appear to be a new leg lower, at least not yet or how I see it. Friday's pre-market looks down and I expect to see the bulls try to make a stand by lunch. Late Friday rally attempts are usually fleeting and not something I would count on nor put much weight on.
On Monday we will look at how NYSE A/D Line is as well as new lows and a few sentiment gauges. The April employment report looks good on the surface without any big surprises. The bond market has seen a generational collapse and I need to unpack that.
On Thursday we bought levered inverse Russell 2000 and more levered inverse NDX. We sold PCY, NUGT, IYR and levered inverse S&P 500. On Wednesday we bought ITA, NUGT and PCY.
Spring in New England flat out stinks this year! We have had only a handful a nice days around cool temps, gray, wind and rain. Oh. Guess what's coming this weekend. A Nor'easter. Just in time for my son's COVID delayed bar mitzvah party.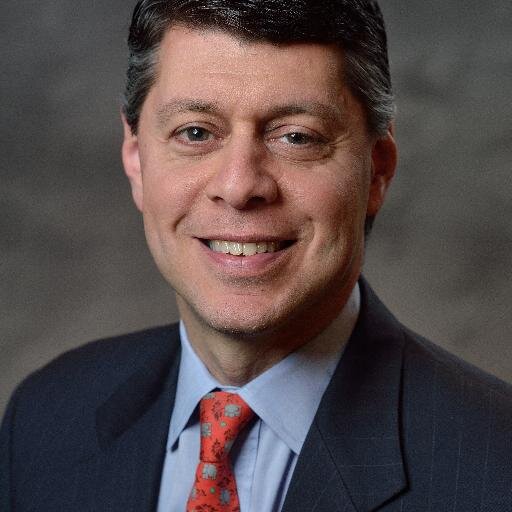 Author:
Paul Schatz, President, Heritage Capital