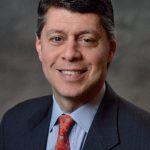 Paul Schatz, President, Heritage Capital
All Eyes on Powell
Today is the big day when we hear Fed Chair Jay Powell speak from the KC Fed's symposium in Jackson Hole, Wyoming. I wonder if he will take the beautiful hike to Jenny Lake or visit the Million Dollar Cowboy Bar in town? I love Jackson. It's such a great place although the rich and famous seem to have discovered it this century and prices have skyrocketed.
Disappointingly for the bulls, markets have rallied into his speech. I would have much preferred them selling off into this morning. Regardless of what he says, I think selling the rally or lightening up may be the right approach. I already have a small list of positions I want to sell or cut in size.
Stocks rallied over the past few days and if they rollover on hawkishness from Powell, the major stock market indices should fall below this week's lows over the next few days. From there, we have to see how the decline unfolded, which sectors led and how strong momentum is.
Below is a chart of the yield on the 10-year Treasury. While it looks like long-term rates peaked in June, something I wrote about then, we also don't want to see yields get much above 3.15%. That's very close from here. If bond yields can get below 3%, stocks should rally and do just fine. If they get going again on the upside, there will likely be some more pain for stocks.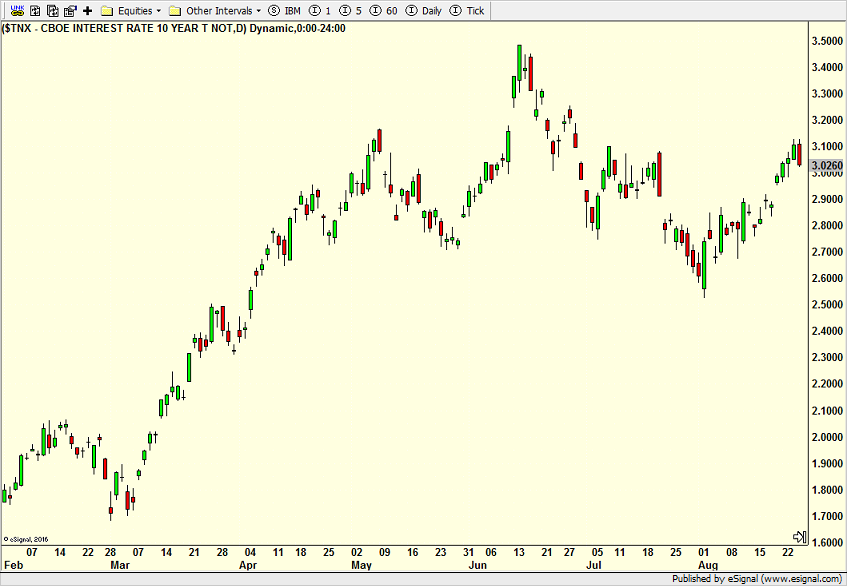 It's sad that the final weekend of August is here and school starts soon. Still almost no rain in CT. The skunk smells have decreased but they are not all gone. When it finally does rain, the dogs will wreak again of skunk. I see a little white ball and what used to look like grass in my plans.
On Wednesday we bought more IVE and more SPYD. On Thursday we sold JNK, some high yield funds and some XOP.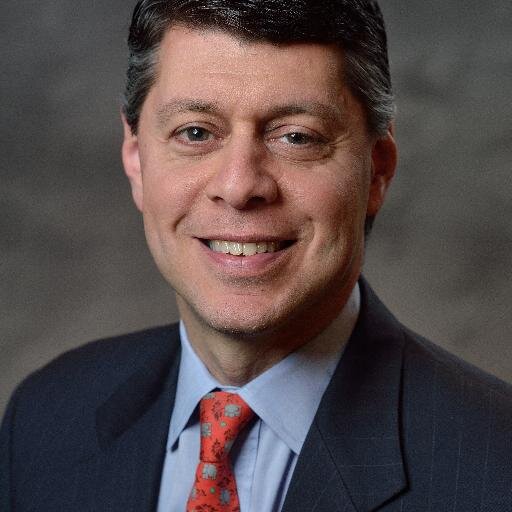 Author:
Paul Schatz, President, Heritage Capital