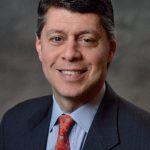 Paul Schatz, President, Heritage Capital
All-Time Highs But Some Cracks in the Pavement
The stock market begins the new week with the Dow Industrials, S&P 500 and NASDAQ 100 at all-time highs. That's the good news. However, the S&P 400 and Russell 2000 (chart below) are lagging badly. That's not so good.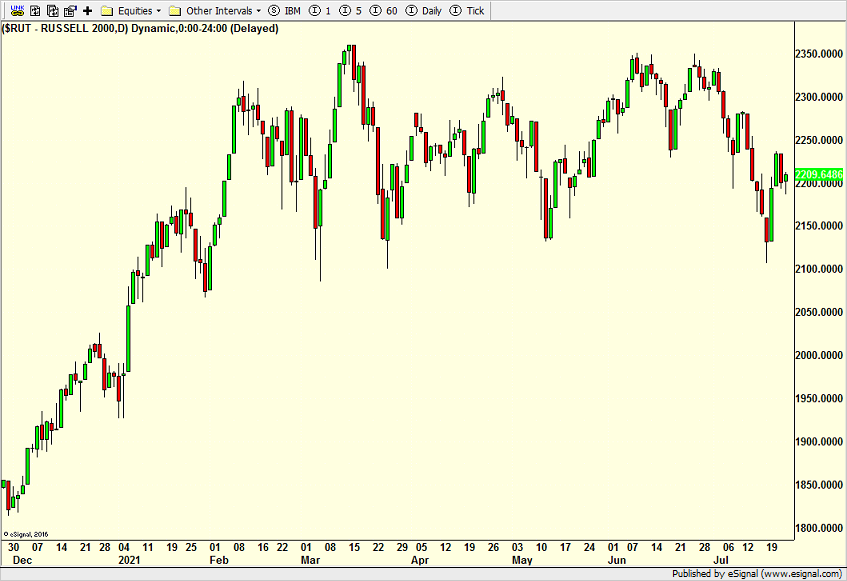 Additionally, the number of stocks participating in the rally is underwhelming, not to mention that sector leadership is less than inspiring. That's worse.
Below you can see one of my favorite canaries in the coal mine, the NYSE Advance/Decline Line which measures the health of the market. The top chart is the S&P 500 and the lower is the NYSE A/D Line. On the far right of each chart you can see the S&P 500 at new highs, but the NYSE A/D Line is downtrending. That is a divergence and something that needs to be watched. Basically, it says that the underpinnings of the rally are weaker than price is showing, definitely a warning sign, but not the death knell.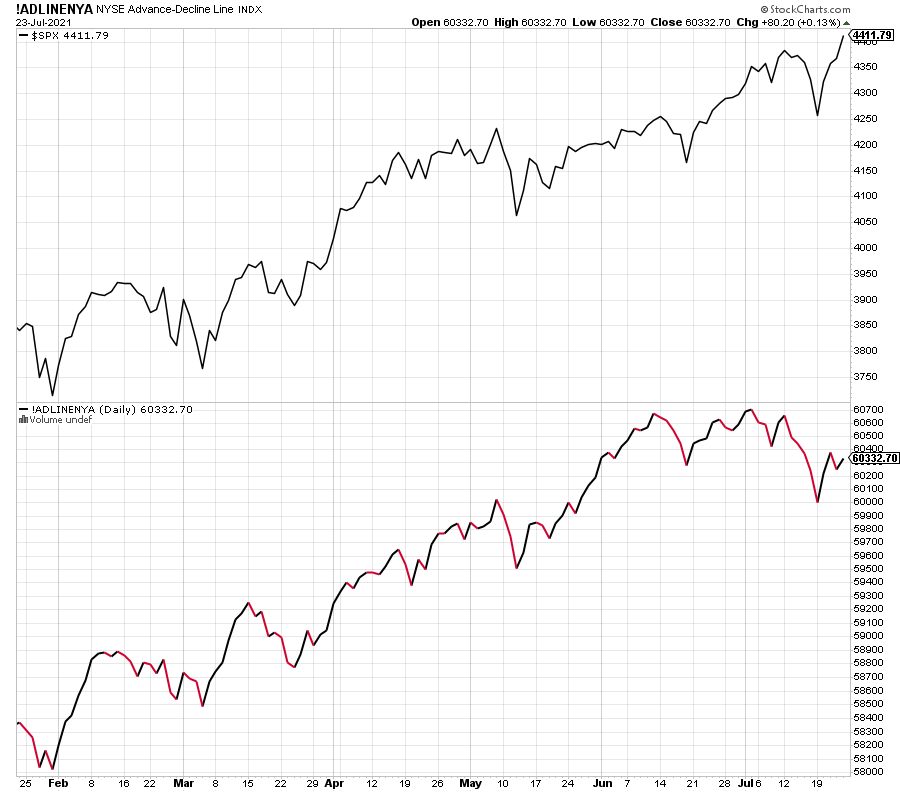 The thing is, price is always the final arbiter. It's always easy to qualify rallies and declines or do the "but, but, but", however in the end, price rules. That's how we make (and lose) money. That's what we should always focus on most.
We have seen very strong momentum since Halloween without even a 5% pullback. Now, there are more cracks in the pavement so we will really see how strong the bulls are. As you know, all year I have been watching for a stock market peak during the summer and by Labor Day. We are in that period now.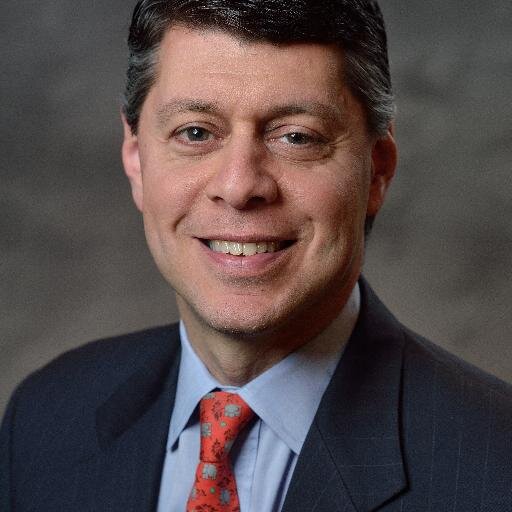 Author:
Paul Schatz, President, Heritage Capital