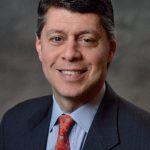 Paul Schatz, President, Heritage Capital
Apple & Jobs to The Rescue
The stock market has now survived the Fed meeting, Apple's earnings and the April jobs report. I think there is one other item, but I can't recall. The stock market was lower into and after the Fed as Jay Powell remained hawkish, but to a lesser degree. After Thursday's close, Apple beats expectations and the bump carried over to the pre-market this morning. While the economy created more jobs than expected in April which feeds fuel to the Fed's fire, the labor department revised lowed the big numbers from February and March.
All in all between Apple and the employment report, stocks looks regain what they lost yesterday and we have a small, short-term low setting up. I have to say, Apple caught me a little by surprise, not so much what they actually reported, but the market reaction. I thought they would report something good, but I didn't think the market would respond so positively. And it may not when things settle out, but it looks good so far.
Apple's chart is below. It has been a fantastic 2023 for the most popular and widely watched stock on earth. That action priced in a strong report. Thankfully, the stock at least pulled back a bit this week. And if pre-market gains hold, we could see a quick move above $175 which would then set the stage for a rally to test all-time highs at $185. Stay tuned. This could get fun.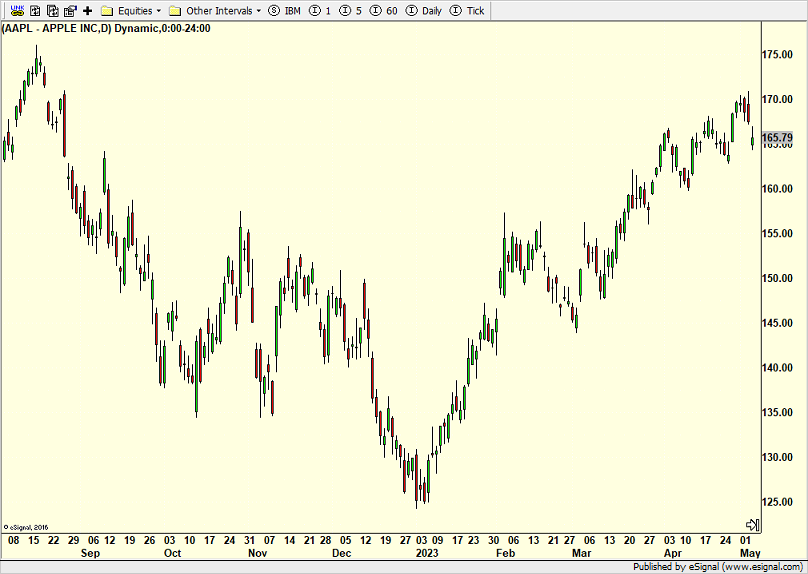 My main concern at least short-term is that with the exception of the NASDAQ 100, no index looks terribly good to me. And I am having trouble finding sectors I want to buy and own right here.
It has been an almost constant stream of cloudy, rainy and windy in the 50s for the past few weeks. Yuck! And just when I am going to board a flight to sunnier pastures, Mother Nature is going to give CT a nice dose of sunshine around 70. I guess that will be great for my grass seed to germinate, if any is left after the deluges. And the little guy's freshmen baseball will finally get back to games.
On Wednesday we bought PCY and levered S&P 500. We sold GDX, BIB, CWB, MTUM, WHR and SIX. On Thursday we bought SARK, IYR and TQQQ. We sold Dia, SPYD, PEY, JNK, HYG, USHY, QQQ and some RSP.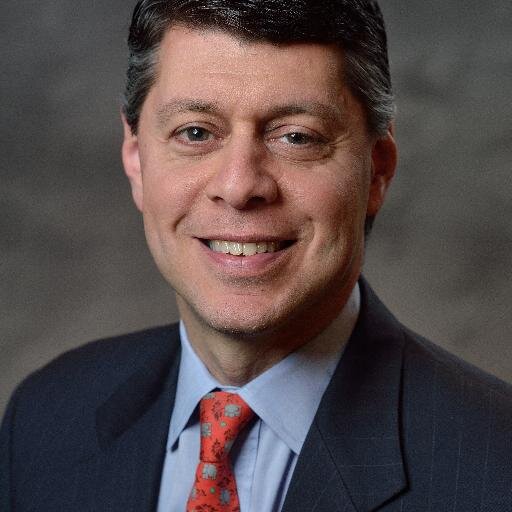 Author:
Paul Schatz, President, Heritage Capital