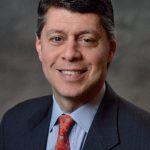 Paul Schatz, President, Heritage Capital
Bears Couldn't Even Muster 1 Day of Follow Through
So much for Thursday downside reversal mattering. My thinking for a consolidation of mild pullback fell apart an hour into trading on Friday. If you want an example of how strong the bulls are and how powerful the rally is, that epitomizes it. There was a set up for one thing and the exact opposite occurred. The rally was broad-based and the "risk on" sectors led.
On Friday after the markets closed rating agency, Moody's, downgraded the U.S. to negative watch citing the potential government shutdown and political acrimony. By the way, there is nothing new in their analysis. High school civics students could have done better analysis. Historically, news like this has come around market bottoms and weakness has been a good buying opportunity. Judging by pre-market trading, the markets don't really care about the Moody's news as only some very mild weakness is shown.
Below should be a very familiar chart. You can see that Friday's trading poked above the 4400 area which I have been saying was important. Market action is also following my tidy little forecast in light blue, but that's more of a general map than specific. Any pullback from here should be mild and held to 1-2%. Weakness should continue to be bought.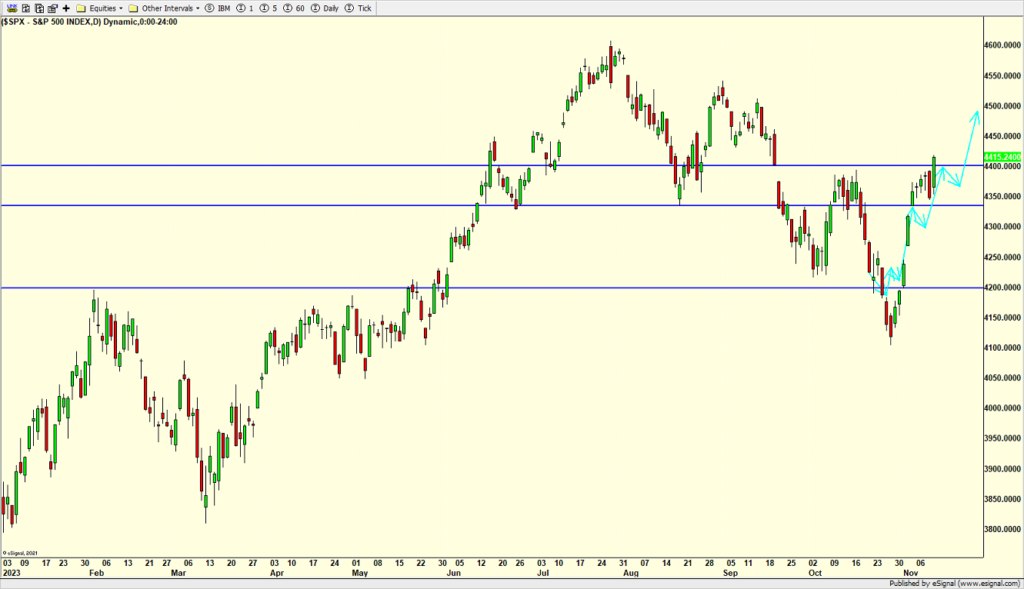 On Friday we bought WEBL, FNCL, SPHB, ITB, XRT, BX, more EPOL, more RYOIX, more FVD and more levered NDX. We sold PCY, FUTY, levered S&P 500 and some SPXS.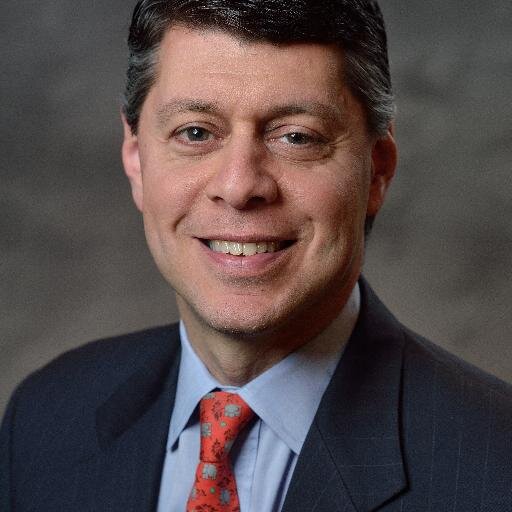 Author:
Paul Schatz, President, Heritage Capital