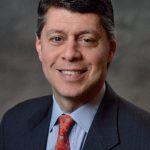 Paul Schatz, President, Heritage Capital
Bears Make More Noise – Some Key Actions for the Bulls
The stock market returns from its worst week of 2023 with a higher opening indicated, not exactly what I wanted to see after last week's drubbing. I would much prefer a lower open that exceeds Friday's low, stabilizes and then gathers some steam into lunch. The risk is always that the opening range is the high for the day and then sellers come in strongly.
The S&P 500 is below and you can see how it rallied to my horizontal, blue line almost to the penny before turning lower this month. If my strongest bullish scenario remains possible then stocks should find a low this week and begin the march higher and eventually above the February peak and blue line over the coming month or so.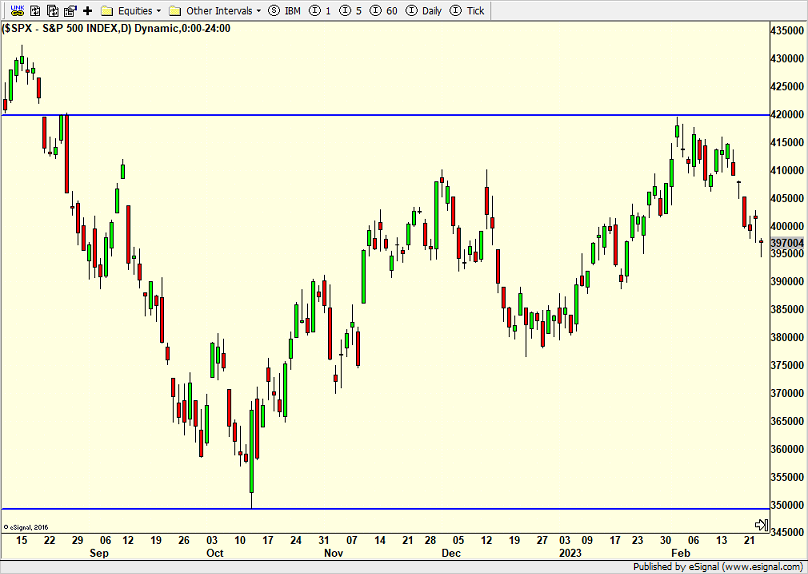 Additionally, for my most bullish path to remain possible I want to see the 10-Year yield fall below the middle blue line around 3.90%.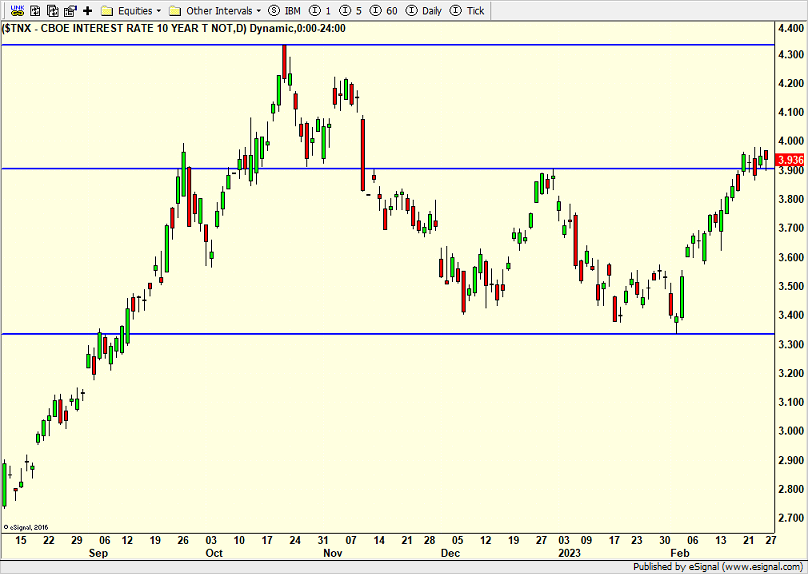 Finally, the high yield bond market is below which I often say is my favorite canary in the coalmine. While not a disaster, it is also not leading the charge anymore as I expected. That needs to change sooner than later.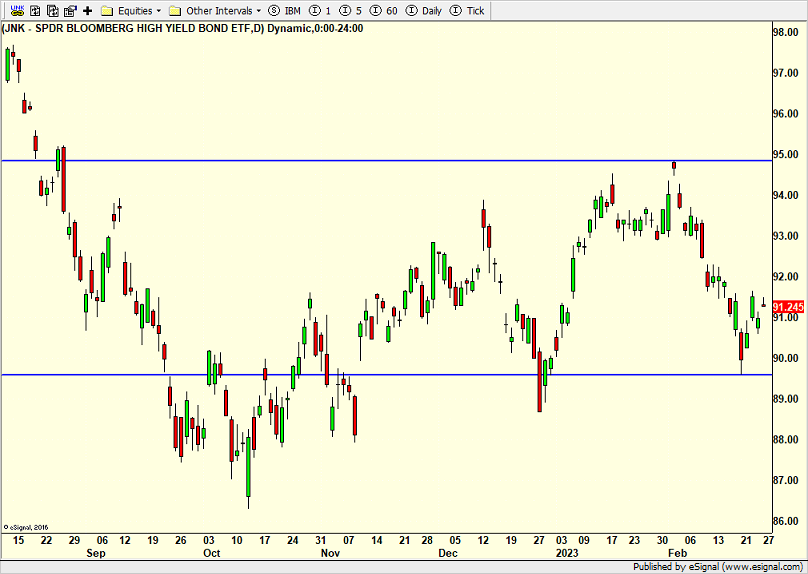 On Friday we sold TQQQ and some QQQ.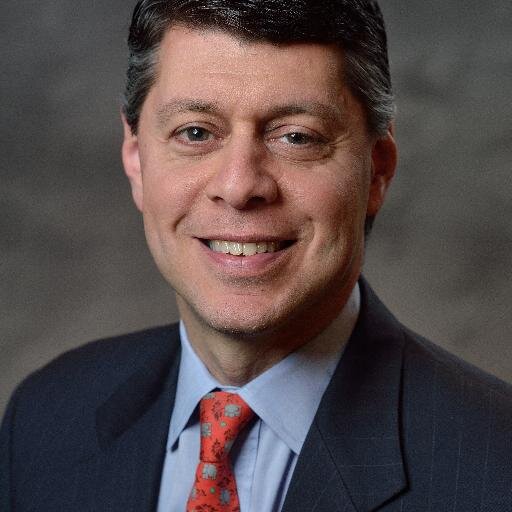 Author:
Paul Schatz, President, Heritage Capital