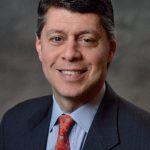 Paul Schatz, President, Heritage Capital
Better Be Watching The Dollar
With Wednesday's hotter than expected PPI, the market made it three straight negative news pieces that resulted in a higher stock market. On Thursday, we had a hotter Consumer Price Index (CPI) that ended the streak. While the CPI put a damper on prices it was really the results of the day's Treasury auction that roiled markets, at least for a few hours. It was yet another auction with less enthusiasm than expected resulting in higher yields.
The chart below is that of the 10-Year Treasury note yield which I have shown a number of times. Look on the far right and you can see that what was good progress to the downside has mostly been erased in matter of minutes.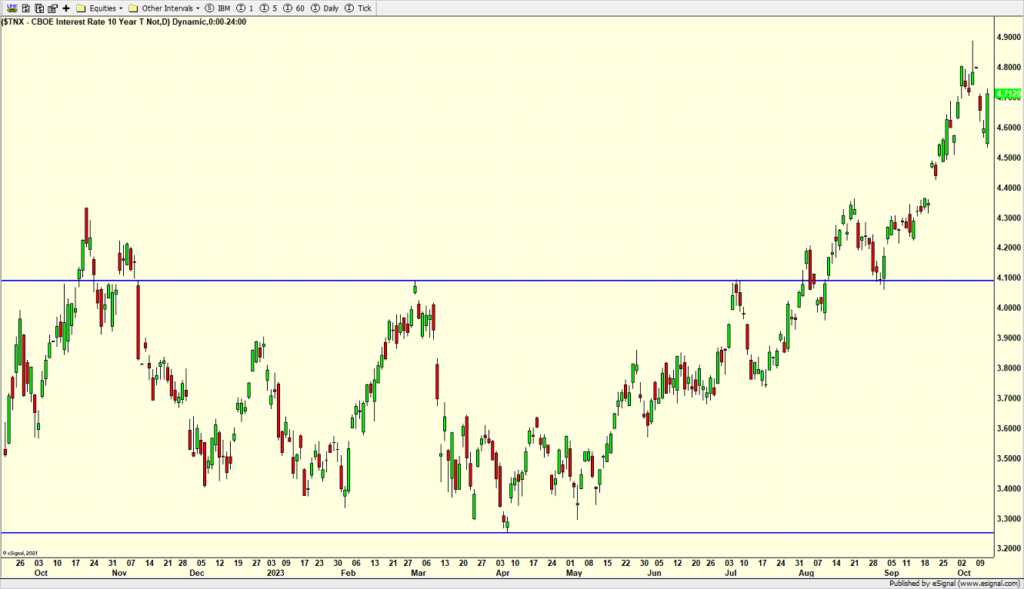 Interestingly, as bad as the news was and as sharply as yields spiked, the NASDAQ 100 which is dominated by the Super 7 was only down modestly. That is important to note and watch, especially as my forecast for a significant rally into January unfolds.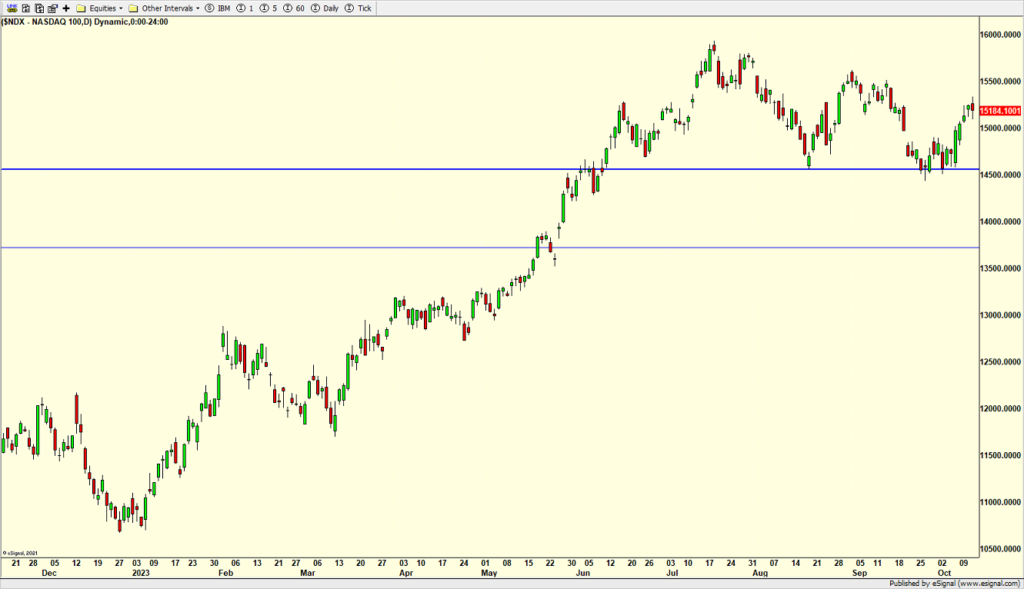 The chart below is probably what concerns me most. It's that of the dollar which did not pull back decently over the past week like bond yields did. If you are bullish on stocks, you do not want the dollar to make a new high for 2023 anytime soon.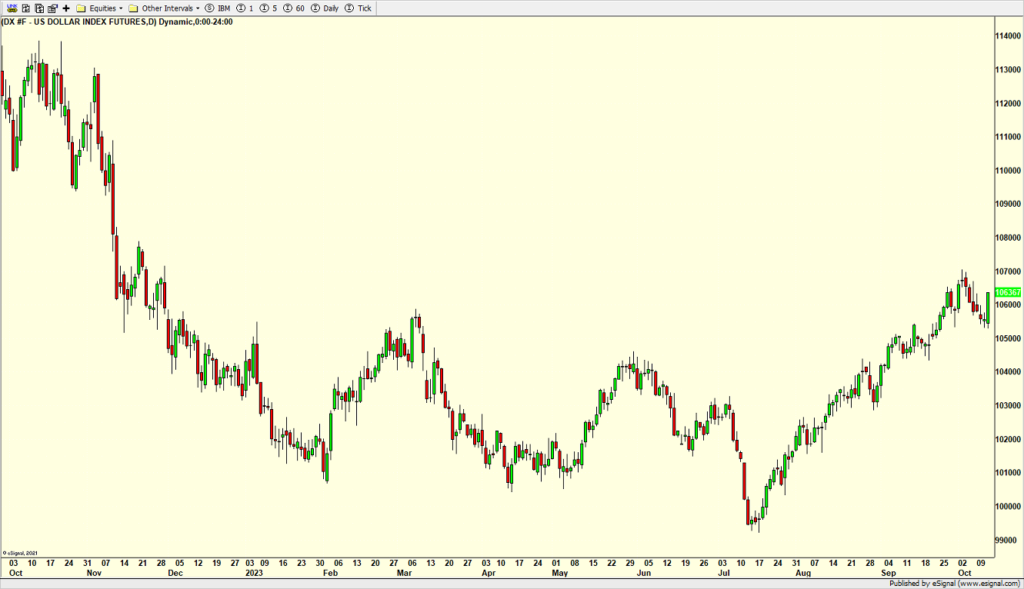 I know it's almost impossible to believe, but it looks like this weekend will be the 14th weekend out of the past 18 where liquid falls from the sky in CT. UGH! It's enough and I know it's going to stop right when skiing starts next month. Anyway, it's also my wedding anniversary so I get to spend time with my best friend and lifelong partner who also happens to be my beautiful wife. She's is definitely a good sport. We are hitting up UCONN coach Geno Auriemma's restaurant and then heading to opening night for UCONN men's hockey. I know. I know. I am so romantic. Little does she know that for once, I got her a gift I know she's been wanting for a long time. And I found her Hanukah present too.
On Wednesday we bought VLO, EMB and levered inverse S&P 500. On Thursday we bought levered S&P 500. We sold levered inverse S&P 500, RYMPX, PMPIX and some levered NDX.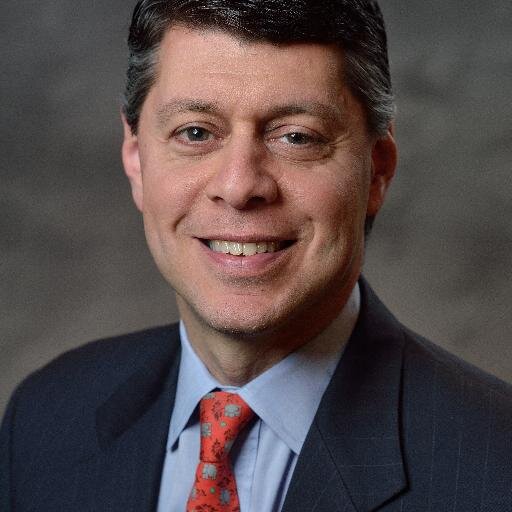 Author:
Paul Schatz, President, Heritage Capital