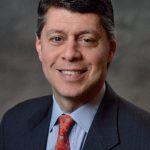 Paul Schatz, President, Heritage Capital
Bottom Not In But Pullback Is Buyable
I have put enough content out on the Gamestop Saga, between the blog and video and I am sure the vast majority of people are tired of reading about it. So, I will leave that alone for now.
Stocks did not close last week or the month of January well. And for that matter, they didn't close the day of Friday well either. But today is a new week and month and there is a strong trend for the stock market to bounce today. I say "bounce" because I do not believe the low for this pullback is in just yet. Bounces can be sold and new lows can be bought until further notice.
Remember, my overall theme has been at least a 4-8% pullback in Q1 2021 given the epic greed and euphoria. I did not say major decline and I certainly did not call for the end of the barely 10 month bull market. Also remember that new bull markets rarely see a 10% decline in the first year.
This pullback is going to be buyable. I feel confident of that, regardless if the next rally leads to a larger decline. There are too many strong underpinnings, like the behavior of high yields bonds and the NYSE A/D Line. Sector leadership is a bit schizophrenic, but that should settle down before long.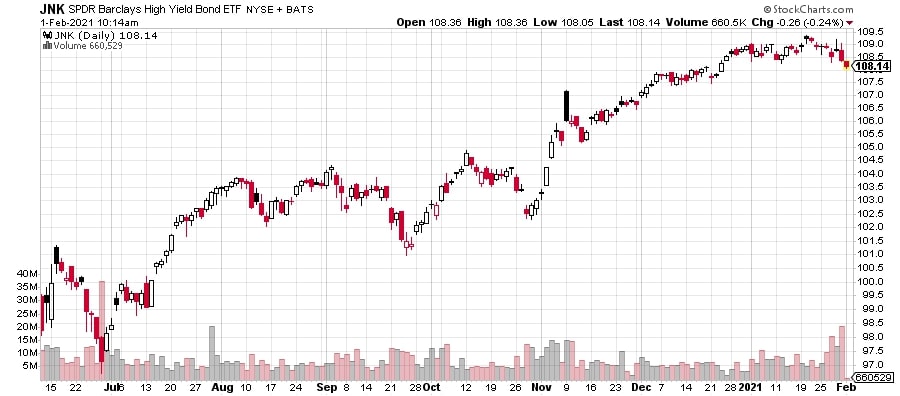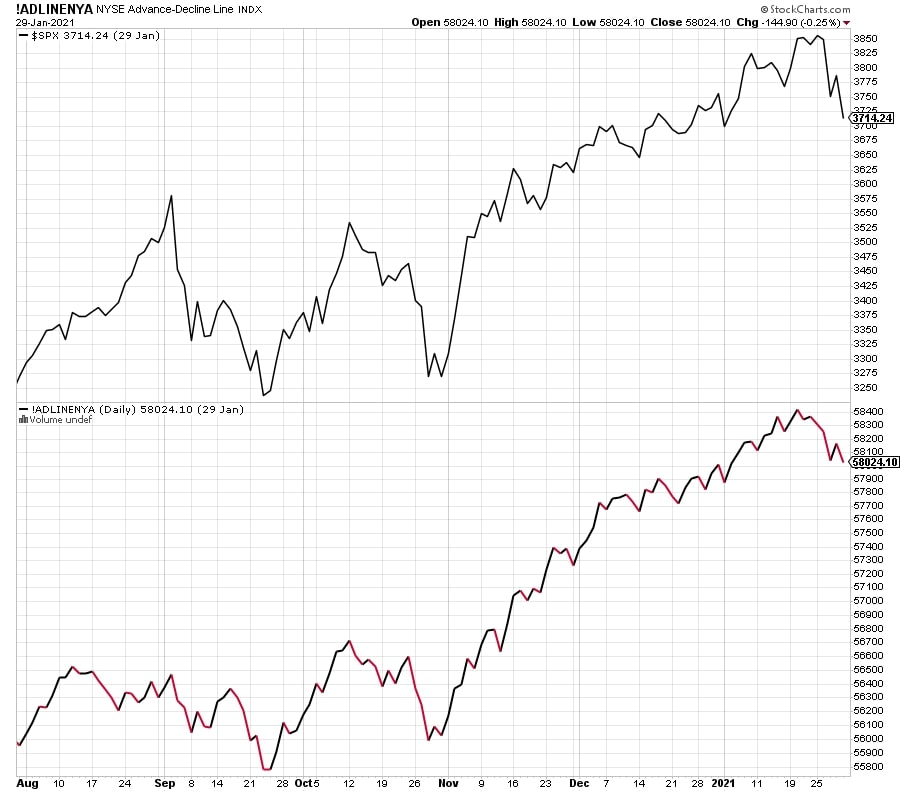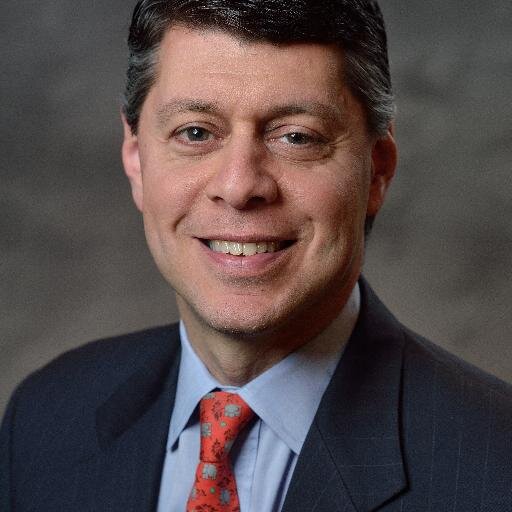 Author:
Paul Schatz, President, Heritage Capital