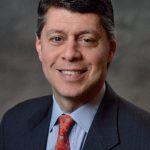 Paul Schatz, President, Heritage Capital
Bulls Need to Gather Themselves Quickly
Let me start off  by reiterating that nothing has changed in my outlook on the first half of 2023 or the full year. However, I cannot say I am exactly excited about how stocks have behaved lately. While I do not think it's anything cataclysmic they do need to start gathering themselves and quickly. A move for anything other than a day below last week's low would open the door for lower prices and likely give up all of 2023's gains.
If you look at the S&P 500 below you can see what I am referring to on the far right side of the chart. IF the market stabilizes and the bulls regain control sooner than later, a move to new highs for 2023 is likely in March or April.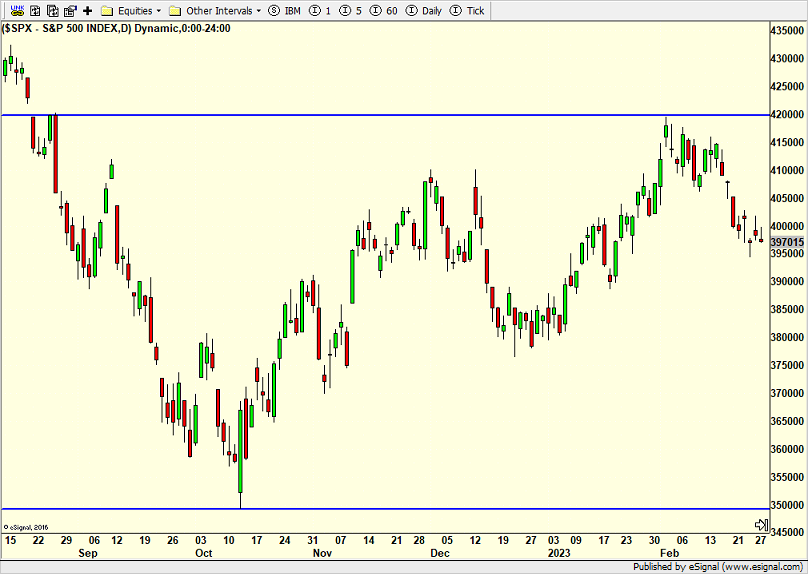 One thing I keep harping on is the 2-Year which is below. It is making new highs again, something I did not want to see and likely the main reason why stocks have been under pressure. Bulls need to see that yield stop rising. And for my uber bullish year to unfold where stocks gain 30%+, I want to see the 2-Year below 4%.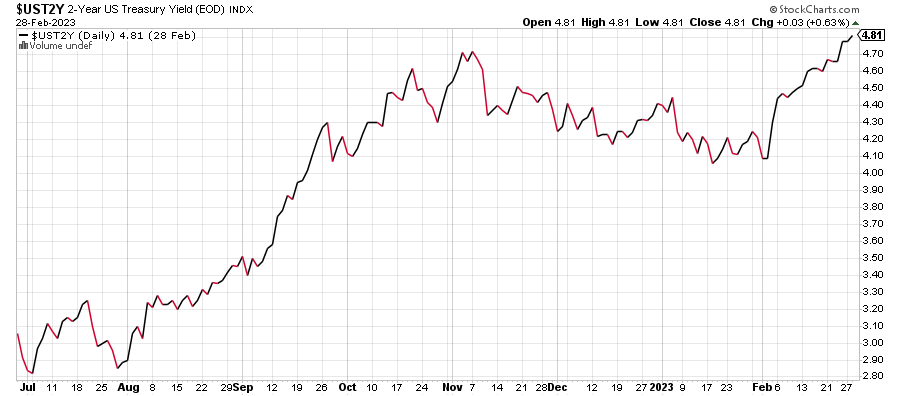 Another key ingredient to much higher prices lies below. It simply tells us the percentage of stock on the NYSE in bull markets. When that number is above 70% good things tend to happen for stocks. It got there in January but rolled over too quickly last month.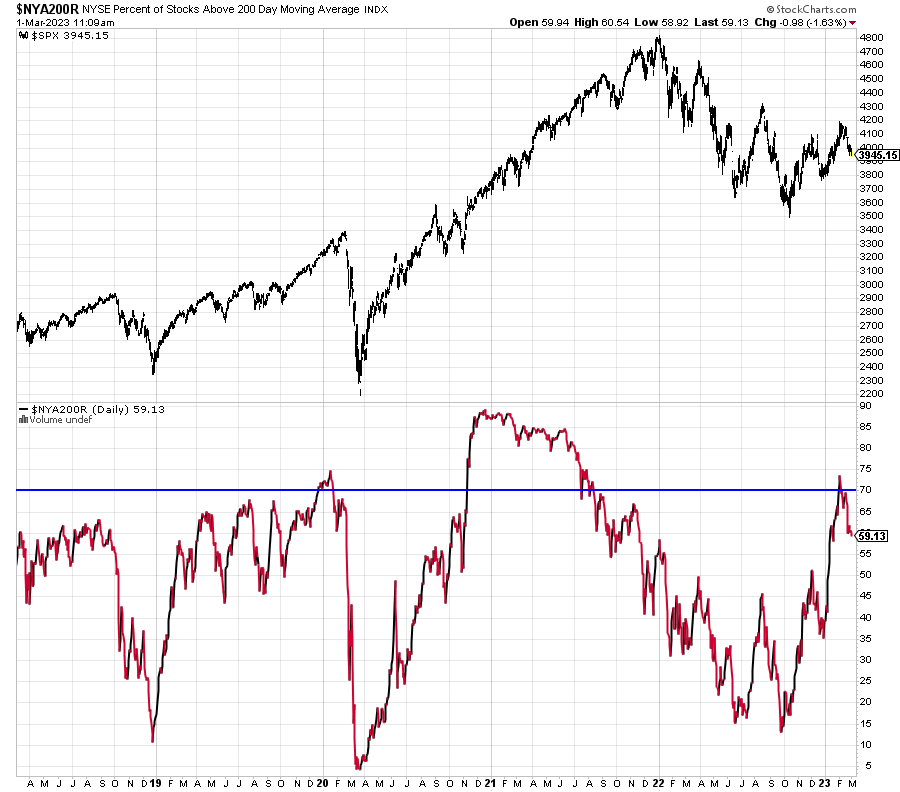 On Monday we bought PCY and EMB. On Tuesday we bought TQQQ and RYPMX. We sold EMB and XOP.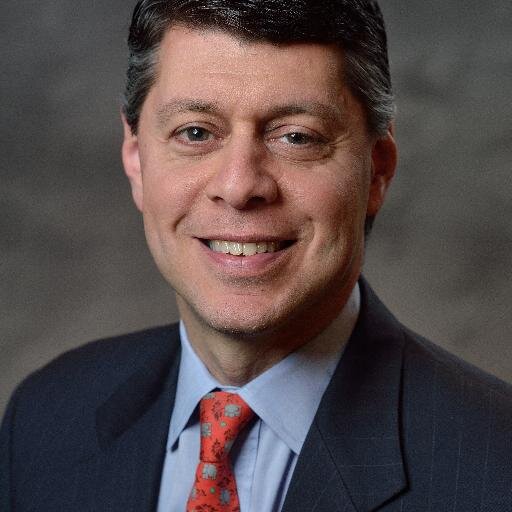 Author:
Paul Schatz, President, Heritage Capital