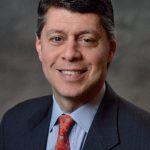 Paul Schatz, President, Heritage Capital
CPI & Dollar Warm
Just a quick note today. The Consumer Price Index (CPI) came in a bit hotter than forecast, but that's what the data were pointing at. I have written that inflation was likely finding a floor in the mid 3% area and that some increase was coming. But remember, the economy and markets are in very different places than they were two plus years ago when the Fed was well behind the curve. Now, Powell & company seem to have gone too far.
Bonds and gold have been quietly sideways while the dollar has been strong, much stronger than I thought as you can see below. A stronger currency is a headwind for big, multinational companies as well as oil, gold and other commodities which are priced in dollars. A stronger dollar has become somewhat of a "safe haven" for investors, but that has not always been the case, especially in the mid-1980s.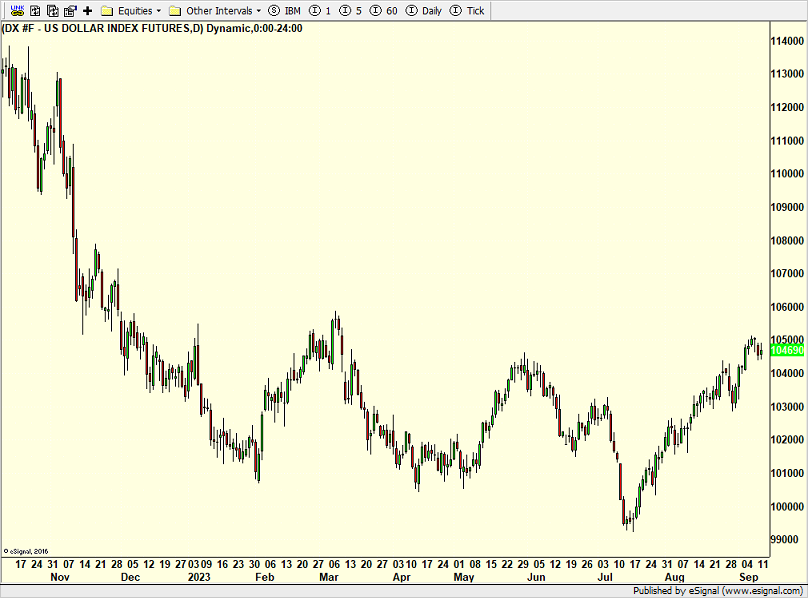 Stocks have also been quiet of late which usually means a bigger move is coming. The major market indices are caught between the August peak and September low. A breach either way should lead to some movement quickly.
On Monday we bought NUGT. We sold levered S&P 500 and some ERX. On Tuesday we bought FENY, levered S&P 500 and more NUGT. We sold some levered NDX.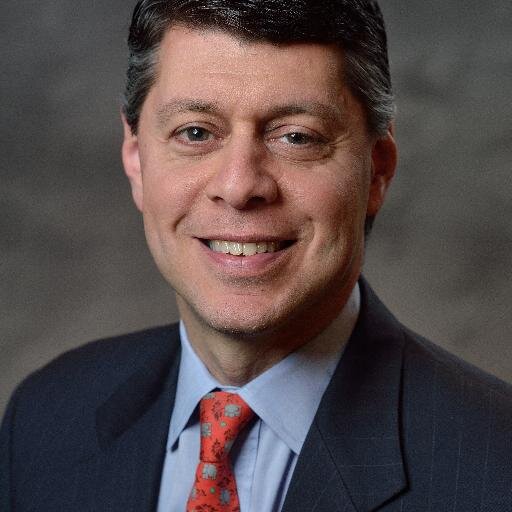 Author:
Paul Schatz, President, Heritage Capital