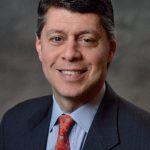 Paul Schatz, President, Heritage Capital
Europe & Dow Showing Emerging Index Leadership As Dollar Plummets
Thanksgiving week is here! I love Thanksgiving. I think it's my favorite holiday. Food, family, football and fun. Markets do too with the week being historically strong. While Monday and Tuesday do not have a tailwind, Wednesday and Friday certainly do. And then one week from today is a seasonally weak day.
Since the big bottom in October we know that Europe and NASDAQ 100 rallied the most to the recent highs. S&P 400, emerging markets, Dow Industrials and Russell 2000 follow. Nothing there is surprising given what went down the most typically bounces the most. However, when you look at price behavior the NASDAQ 100 clearly looks the weakest.
Here are the charts of Europe, NASDAQ 100 and Dow Industrials in order.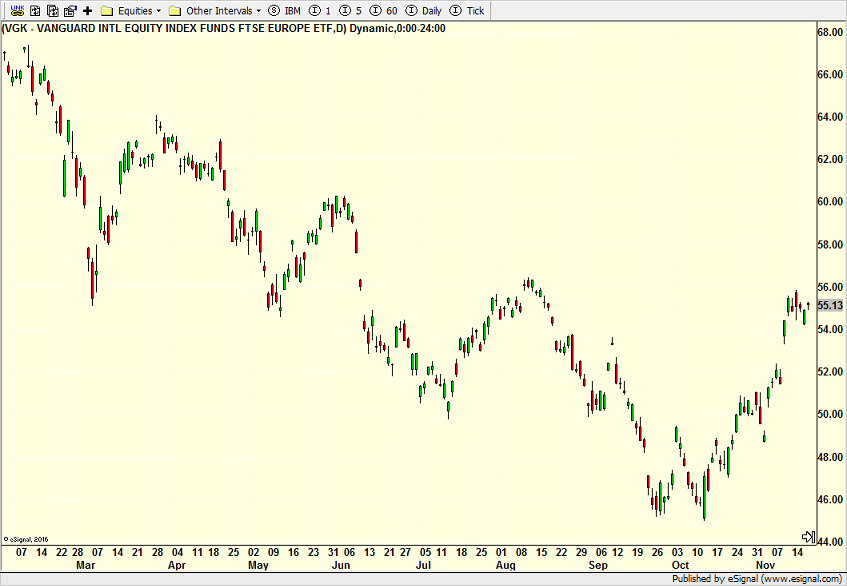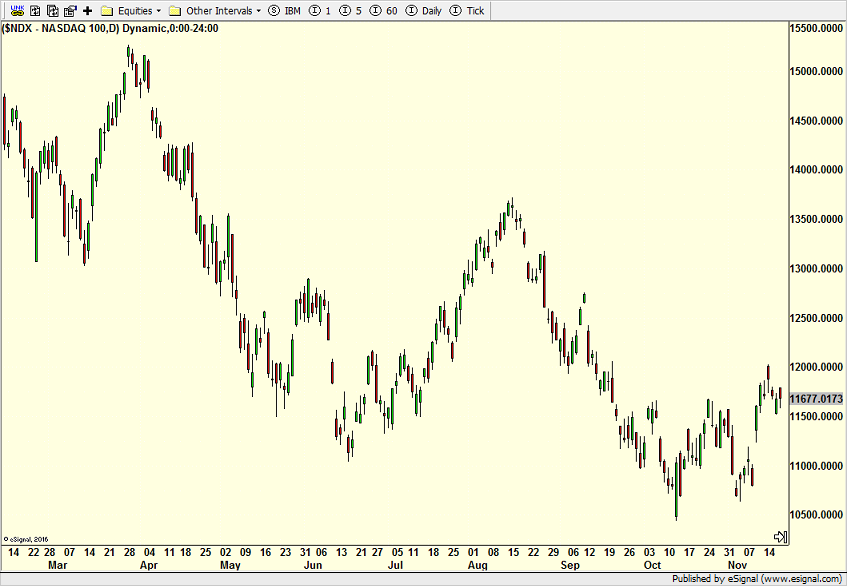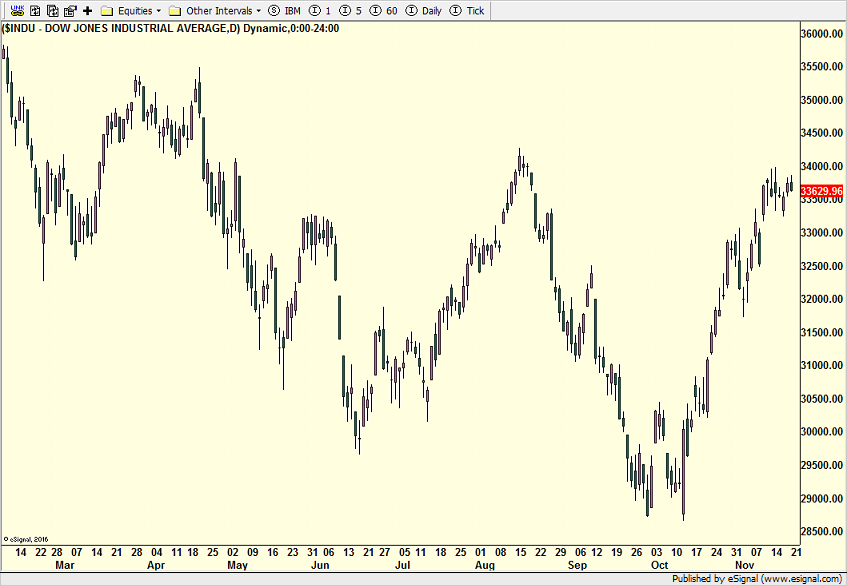 Europe and Dow Industrials are approaching their August highs, but the NASDAQ 100 just looks like a feeble bounce so far. What's also interesting is that Europe and Dow briefly revisited and said hello to their September 30th lows while the NASDAQ 100 had a full breach.
That is important because it shows potential future leadership in Europe and Dow Industrials if what we saw in October is going to hold and rally into 2023. It also likely means that the dollar will have to stay under pressure. While the dollar could or should bounce to at least 109 on the index chart below, it does look like the major rally has ended which was one of the three absolutes for the bear market in stocks to end as well.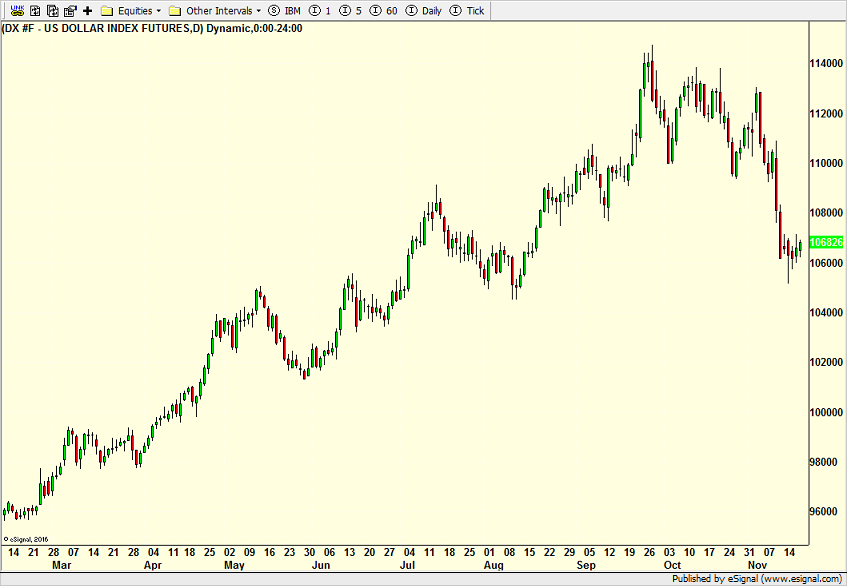 FYI, the S&P 400 midcaps are in an unusual period for two weeks where they typically outperform.
On Friday we bought HD, CWB and IVE. We sold IWP and SDS.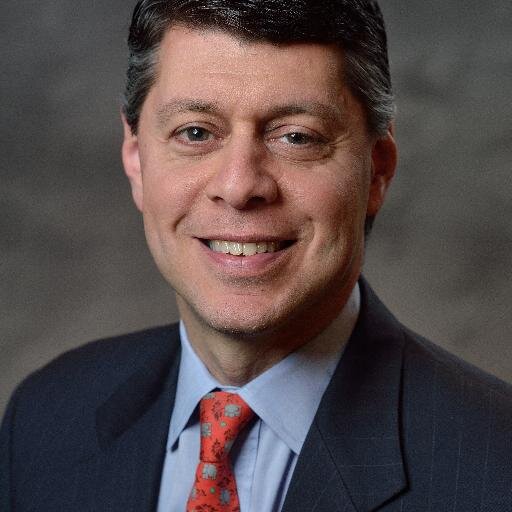 Author:
Paul Schatz, President, Heritage Capital