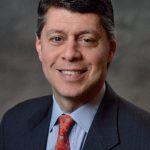 Paul Schatz, President, Heritage Capital
Froth & Greed Are Back
Greetings from 38,000 feet as my JetBlue flight to Florida bumps along down the east coast. The markets begin the new week on continued solid footing over the intermediate-term. All market foundations appear to be solid which indicate that there should not be any major changes in trend. However, that doesn't preclude any market, especially stocks, from seeing modest to moderate weakness over the short-term.
Right now, the vast majority of stocks on the NYSE are above their long-term and intermediate-term trends, meaning that any and all weakness remains a buying opportunity until proven otherwise. Shorter-term, we are back to some frothy and greedy sentiment readings which have been a hallmark of this 15 month bull market. The infamous "meme" stocks are back in Vogue with AMC leading the way although I do not sense the same euphoria as I did in Q1 when Gamestop started the whole craze to attack the short sellers.
One of the many ways to view market giddiness is to see what equity options traders are doing. The top chart below is the S&P 500 with a 10 day average of puts to calls. In other words, we can see if options traders are looking for higher or lower prices. Remember, historically, this group is usually wrong at market turning points. Right now, options traders are feeling mighty confident. However, in all fairness, they were even more euphoric in January without any consequences.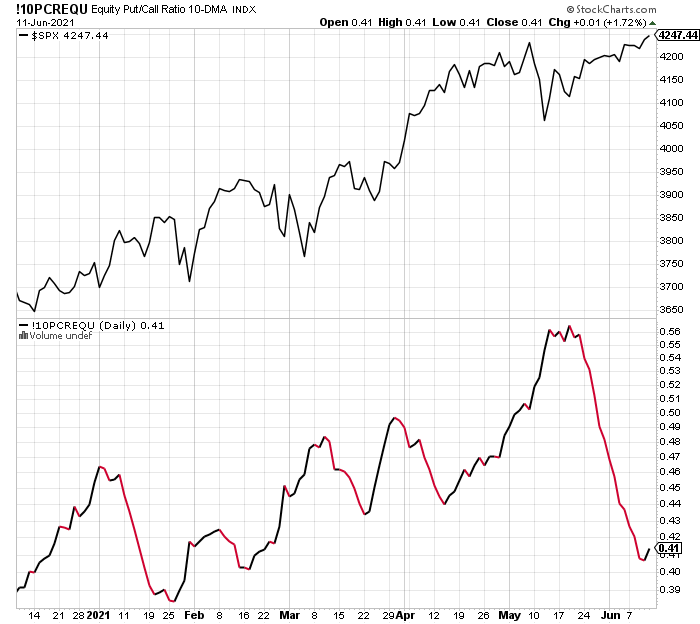 At the same time the major stock market indices have basically treaded water for over a month although we did see the S&P 500 score a marginal new, all-time high on Friday. Markets are still dealing with a super hot inflation number from last week with the Producer Price Index up next and the Fed meeting begins tomorrow. Lots going on, but I do not have confidence that stocks are on the verge of breaking out higher and starting a new leg, nor I do believe that a significant decline is upon us.
I will have more on the Fed meeting from the land of heat and humidity in a day or two. Remember my favorite adage; it's not what the news is, but how markets react. As I have mentioned a number of times already, something doesn't smell right in the bond and gold markets if inflation was going to continue to be hot this summer.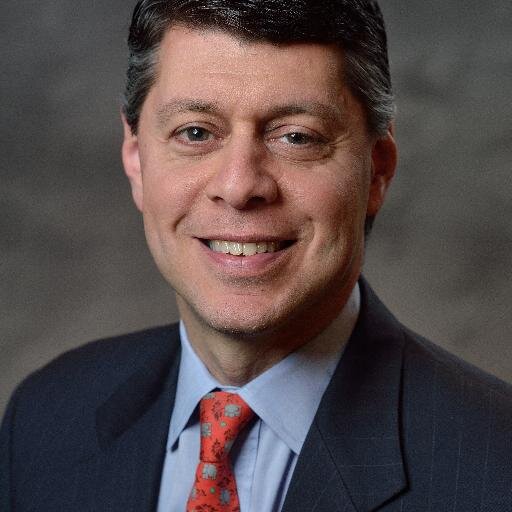 Author:
Paul Schatz, President, Heritage Capital