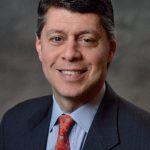 Paul Schatz, President, Heritage Capital
Green Shoots or Sucker Shoots?
When I get the same few questions often in a short period of time, I assume that lots and lots of folks are thinking the same thing. One of those questions had to do with the impact and the war in the Middle East on the U.S. markets. I have said that I do not believe the current decline in stocks and bonds has much to do with the war. But what about the potential for nuclear war? What if the U.S. gets dragged in? I guess we can reassess in the future.
The chart below is crude oil which largely comes from the Middle East. Oil recently peaked before Hamas attacked Israel and it trading near the lows of the past month. If our markets were being impacted by the war then crude oil would be trading well above $96.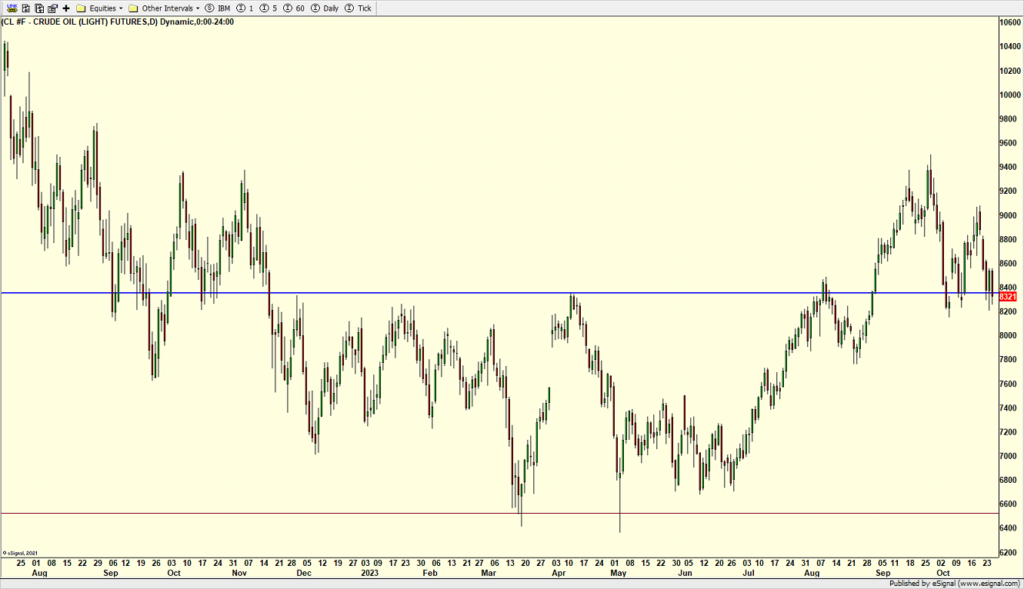 The 10-Year Note is below. Notice how it has stopped surging higher. And yet stocks have sold off all week.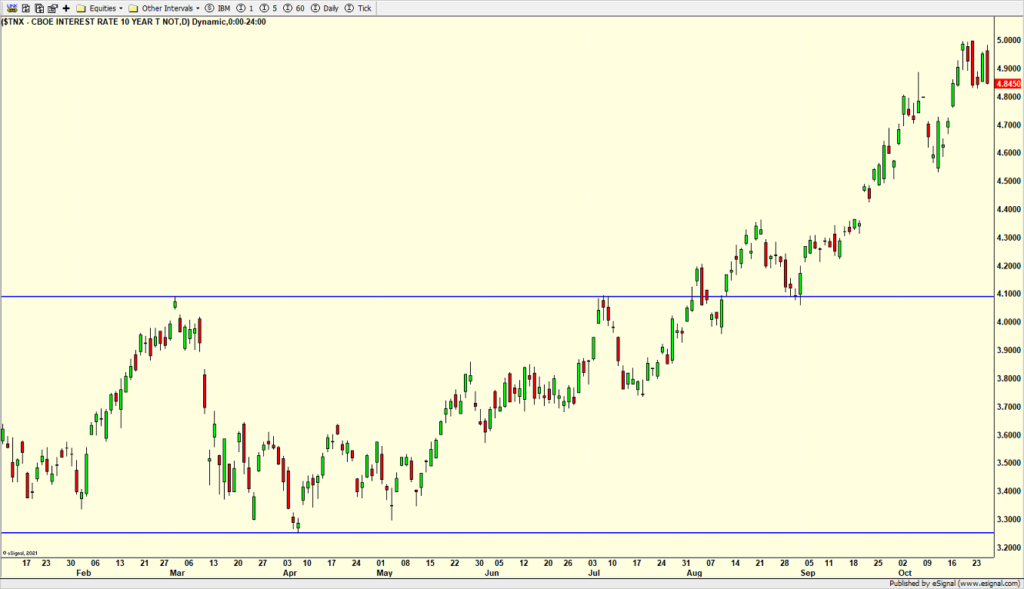 Finally, while the S&P 500 and NASDAQ 100 were down more than 1%, the S&P 400 and Russell 2000 were green on the day. More stocks rose than fell. High yield bonds were up the day. The makings for at least a trading low? Green shoots or sucker shoots? At a bare minimum stocks need to rally and not swoon in the afternoon today.
Make that 16 out of 20. For the past 5 weeks I have written about this insane weather pattern in CT where rain has been seen on the weekends. Well folks, if you're keeping score at home, and the forecast plays out for Sunday, we are looking at rain on 16 of the past 20 weekends. I can't even. This is the epitome of momentum in action or strength begetting strength except I am not sure it really works with weather. Please Mother Nature. Please stop. Or at least let this be snow for the winter in the mountains.
On Wednesday we bought TQQQ, EMB, PCY, JNK and SPXS. We sold TQQQ, EMB, JNK, CARR, TSM, NXPI, SSO, levered Russell 2000 and some levered NDX. On Thursday we bought UWM, EMB and more levered NDX. We sold some SPXS.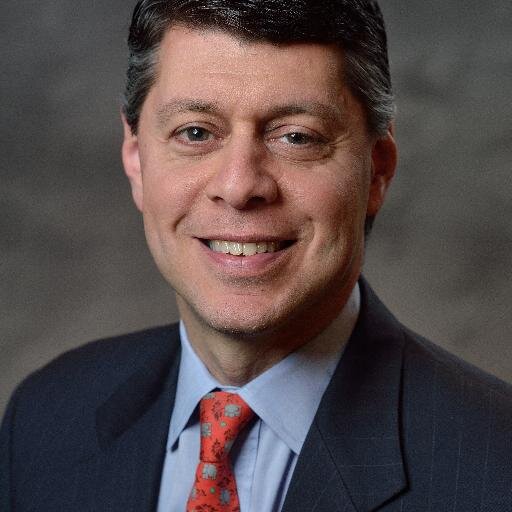 Author:
Paul Schatz, President, Heritage Capital