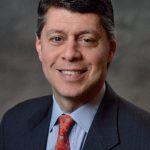 Paul Schatz, President, Heritage Capital
How Do You Eat an Elephant?
We begin the new week with 7 yards of fresh mulch still sitting in my driveway, down from the 8 that was dumped on Saturday. It's a big pile. How do you eat an elephant? One bite at a time. How do you spread all that mulch? One wheelbarrow at a time. As I tell my kids when they complain about helping, that's why we had you guys, to be put to work.
For the past few weeks, stocks have seen one of those strong momentum, grinder markets where the trend barely pauses and forces investors to make uncomfortable decisions. We really haven't seen any discernible pullbacks at all since March. It has been a pure bull's delight as you can see below.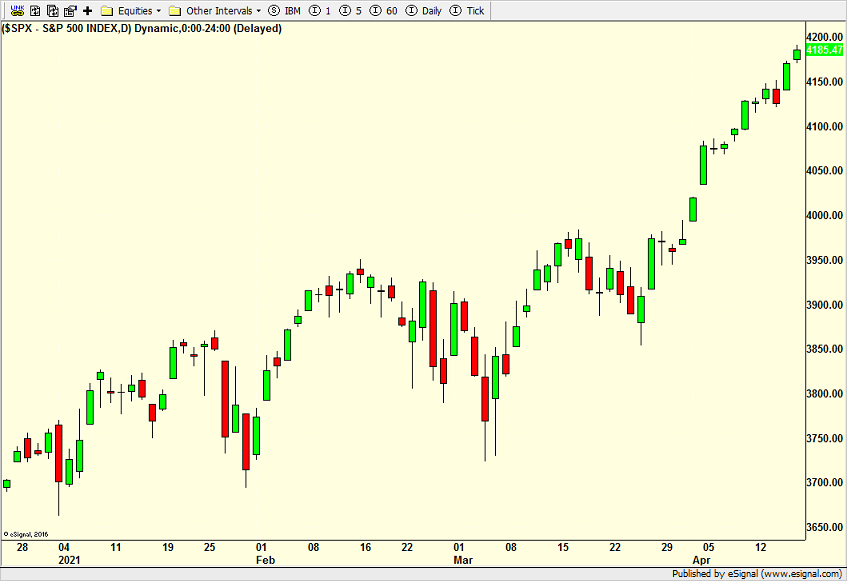 These kinds of markets that just creep and creep higher and higher do not end with a bang. They also don't end bull markets. It takes a period of flattening and then a series of small rallies and declines to possibly end a bull market from behavior like today.
Strong momentum begets strong momentum and higher prices. Eventually, one of those short, sharp bull market declines pop up and erase most or all of that previous rally. That is what I am on the lookout for now.
In my 2021 Fearless Forecast, I opined that at some point from May through August, stocks could peak and see the largest pullback since the bull market began in March 2020. That window is approaching, but I am not seeing enough signs that a large decline is about to unfold. Yes, we still have epic greed and euphoria, but that's been the case since early November.
I see folks tweeting the chart below this morning showing a surge in corporate insiders selling their own companies' stock. Historically, this indicator has not been all that timely on the sell side. If the April data point wasn't there, the February point would have been a huge spike that the market basically ignored. Be careful taking any one indicator in a vacuum.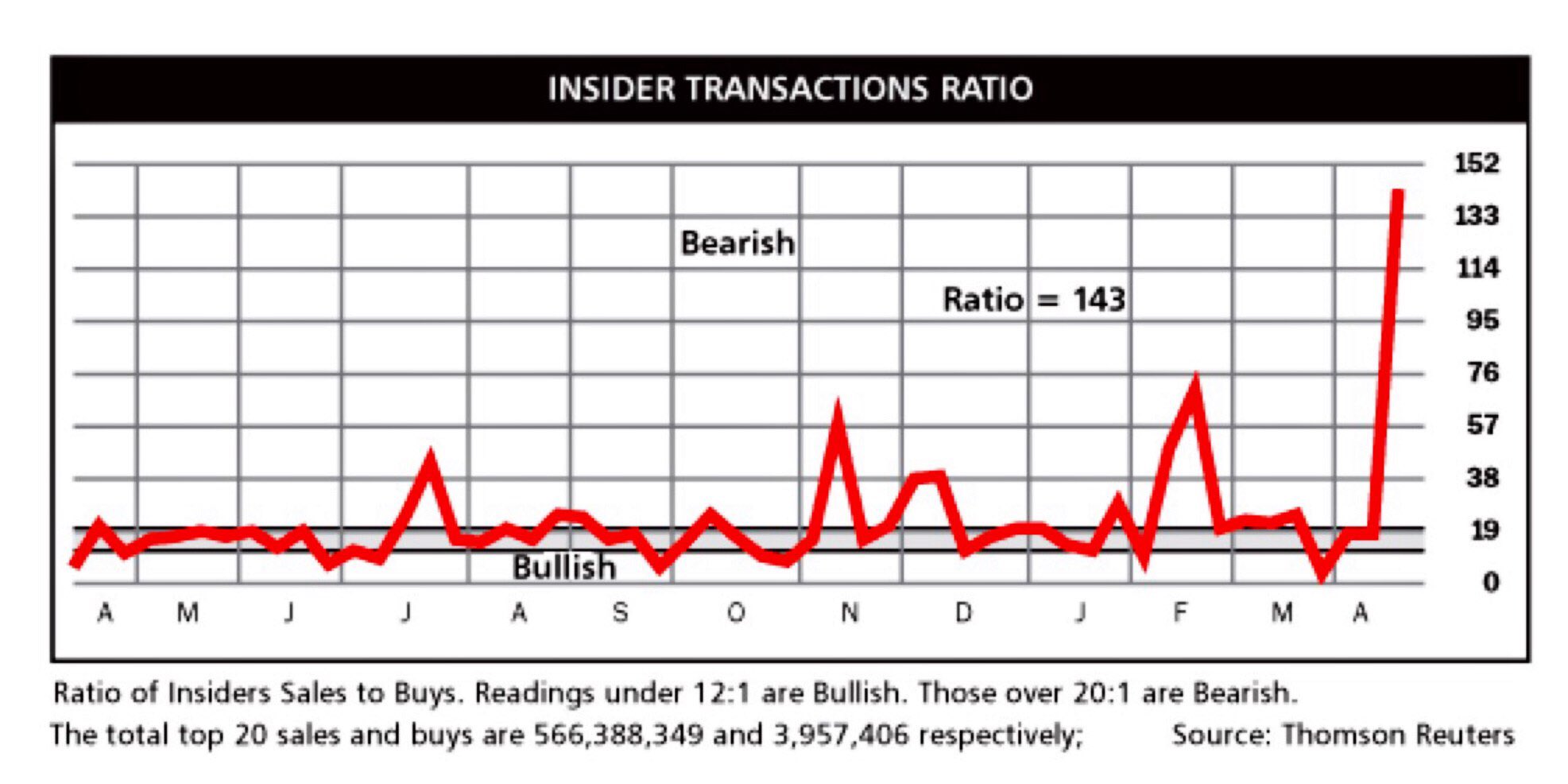 It's a tough market to work in, not because of the risk or volatility, but because so much has gone vertical of late and there aren't many good set ups. Bulls are fat and happy. Bears are starving. As with my mulch project, bears should be careful and slowly eat the bulls one bite at a time. Biting off more than they can chew could lead to consequences.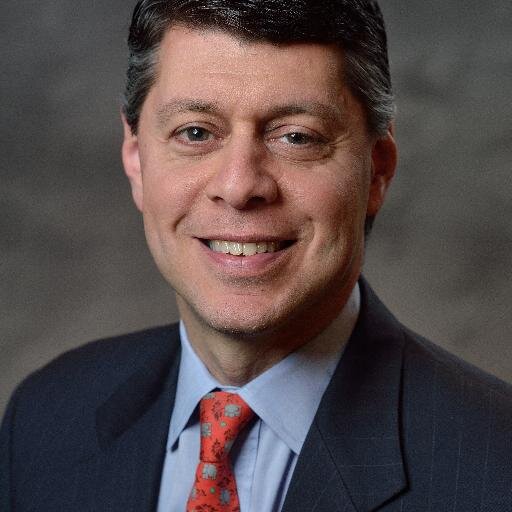 Author:
Paul Schatz, President, Heritage Capital