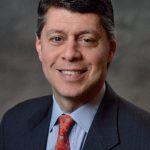 Paul Schatz, President, Heritage Capital
If I am Wrong the Rally Has Ended
The stock market as measured by the S&P 500 has basically gone nowhere in 7 trading sessions. Bulls say it is a sign of strength that all the negative headlines have been unable to shake the market lower. Bears looks at that dark blue horizontal line below and conclude that stocks failed to close above it and are now vulnerable. Although I do not believe the rally from the June 17th bottom is over, I am certainly aware of a scenario that will prove me wrong.
The July Consumer Price Index (CPI) will be released at 8:30am. Most are expecting a little relief from June white hot number. If my thinking is wrong and the rally actually ended on Monday then whatever the number is, the stock market should interpret it poorly and open sharply lower. That selling should continue into next week and lop at least 3-4% off the index before a bounce begins. Again, that is not my preferred scenario, but knowing how and when you are wrong is as important as being right.
Remember, it's not what the news is, but how markets react. Wednesday's CPI number will be dissected all kinds of ways, but let's wait until the end of the day before we analyze the results.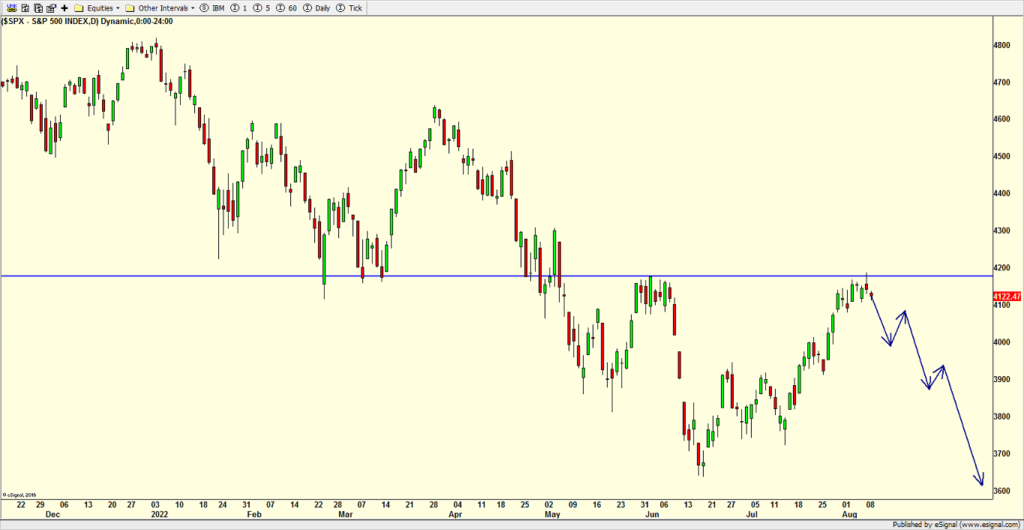 I think the least expected scenario right now is having stocks open sharply higher and close strongly. A close above Monday's high in the major stock market indices will likely cause some bears to run for cover and entice more buyers into the market. It should be a volatile few days, but I am a little surprised that the Volatility Index (VIX) has bee subdued heading into the much anticipated inflation report.
On Monday we bought XOP. We sold some FSTA. On Tuesday we bought levered S&P 500 and more levered NDX.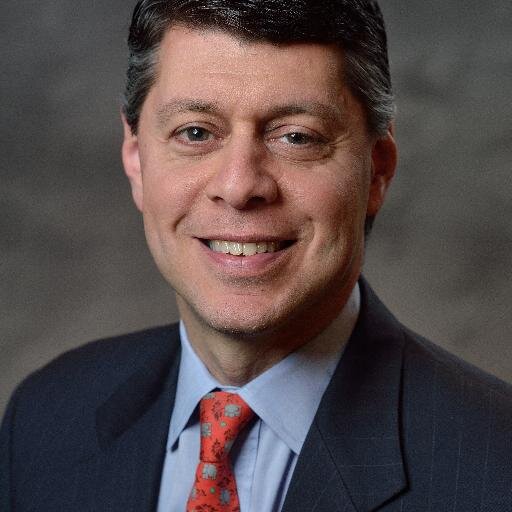 Author:
Paul Schatz, President, Heritage Capital