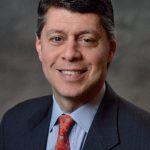 Paul Schatz, President, Heritage Capital
It's All About The NASDAQ 100
On Monday it was interesting that so many in the media spent much of the day focused on the NASDAQ 100 and those few behemoth stocks within that index which seem to only go up. You know the ones. Facebook, Amazon, Apple, Netflix, Tesla, Microsoft, Google, Nvidia and a few others. First, it was all about how anyone could or should own anything else. Then it was comparing them to the Dotcom era. They were wrong on both counts.
As I have written for months, the NASDAQ 100 index looks absolutely nothing like the Dow Industrials, S&P 500, S&P 400, Russell 2000 or any other major index. It's been in a world of its own. That's okay, at least in the short-term. However, the longer this behavior lasts, the more punishment there will be down the road, a story for another day.
Below you can see the NASDAQ 100 followed by the Dow Industrials and Russell 2000.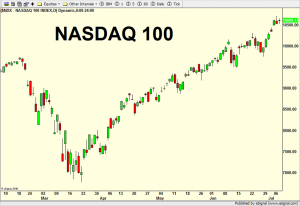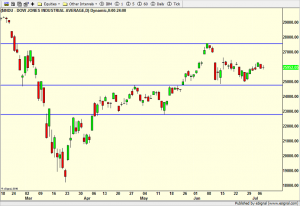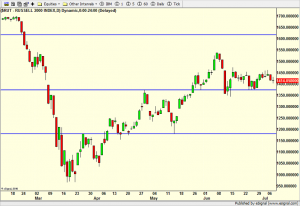 Tuesday saw another big open for the bulls with the bears not waking up until after lunch. All of the major indices closed near their lows for the day. Historically, that would give the edge to the bears today and in the short-term. However, since the bull market began in March, this set up has rarely led to any follow through by the bears. We will see if the bears have any fuel in their tanks.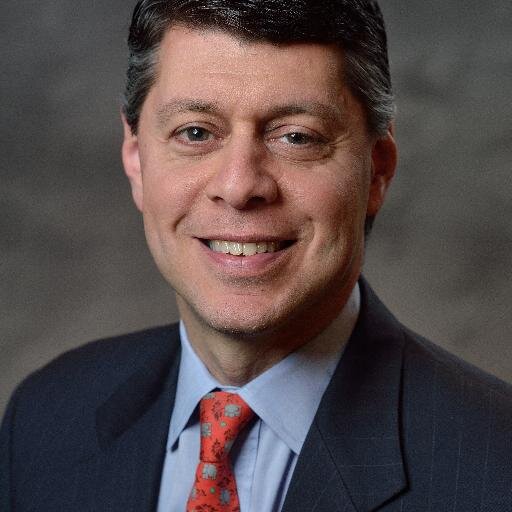 Author:
Paul Schatz, President, Heritage Capital