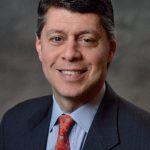 Paul Schatz, President, Heritage Capital
Like Watching Paint Dry
The markets haven't been all that exciting this week. Choose your analogy. Watching paint dry. Watching grass grow. I chose the former since I am in full grass planting mode and it better grow quickly next week after the sun, rain and warmth coming.
Below is an index I don't often show, but one that the masses follow religiously. It's the VIX index which is one measure of volatility based on the options market. Typically, when stocks fall the VIX index rises and vice versa. It's not cut and dried but that's the gist.
The more the VIX spikes, the worse the stock market is doing overall. However, the reverse is not true. After massive spikes, say above 40, a return to lower volatility under 20 isn't necessarily a bad omen. Once bull markets begin, the VIX can stay well under 20 and even 10 for months, quarters and even years.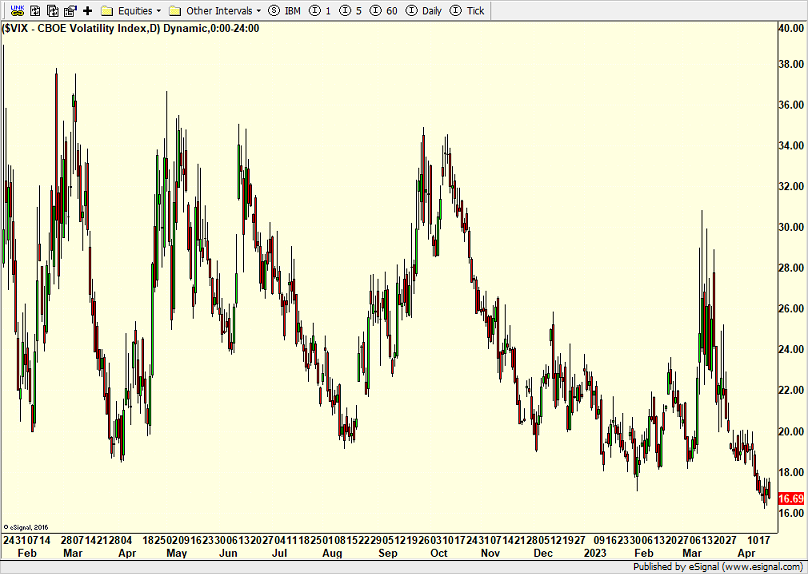 As you know I have argued strongly that a new bull market began in October 2022. And the VIX confirmed this in Q1. These bearish pundits hootin' and hollerin' about a VIX under 20 are barking up the wrong tree. It's a good sign for the market, for now. There's an old adage in that says to never short a dull market. I don't know who to credit with that, but it makes sense.
While I do see some cracks in the stock market right now, like a poorly performing banking sector and groups of stocks breaking down, the market has done an excellent job of internally rotating from index to index and sector to sector. I think we need to give the bulls a chance to break out of the range to the upside. Remember what I said about stocks needing a pause to refresh or mild pullback? Well, that's exactly what we have had. I think Monday and Tuesday are key days next week. If the bears cannot make any noise we should see an upside resolution by early May. If the bears cannot make any noise.
Spring weather doesn't look so hot this weekend in CT. But good lord, we do need the rain. I will be planting my Jonathan Green grass seed with some Semican Mulch over it. Then I will just need some warm, sunny days with a few showers each night. I think this is the first weekend I am home without any plans since February except for a charity event on Saturday night. So I will be in the office for a few hours each day in case you want to meet or speak.
On Wednesday we bought small cap value. We sold levered Dow, some BIB and high yield muni funds. On Thursday we bought VGK and more RSP. We sold EEM, PDBC and CENX.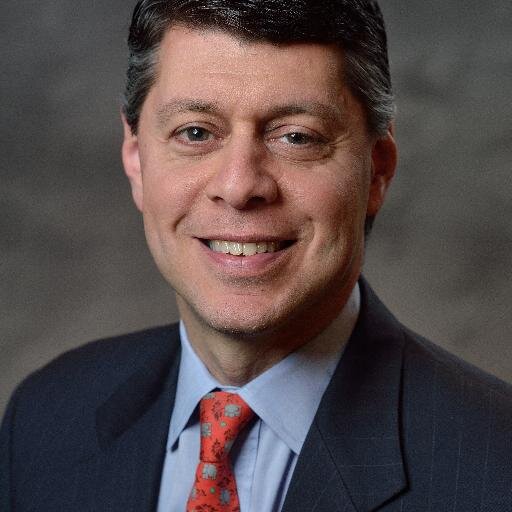 Author:
Paul Schatz, President, Heritage Capital