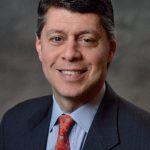 Paul Schatz, President, Heritage Capital
Make That 5 In a Row
Five days in a row stocks have been down. That's pretty ominous. I mean, after all, the S&P 500 is down a full 1%. It's time to call the market police.
Friday was a bit on the ugly side with the largest down of the five. However, volume was less for the fourth straight day while the S&P 500 has been in an uptrend. Historically, that recipe has been good for a very short-term rally. Add into that we have quadruple options expiration this Friday and the bulls are supposed to make some real noise.
While I am not ready to declare a move straight back to new highs, I did a fair amount of buying on Friday in the S&P 500 and REITs. Our portfolios remain heavily long a variety of indices, sectors and stocks, so if I am flat out wrong about the limited magnitude of this pullback, I will need to be very nimble on the fly to manage risk.
Last week, I mentioned that there have been a number of thrusts in the number of stocks going up and down as well as the volume since the little bottom on August 19. Thrusts usually signal confirmation that a new rally has begun. These were odd because the downside was so limited. However, with junk bonds doing so well, there is clearly little stress in the financial system.
I will close with one of my favorite indicators, the NYSE Advance/Decline Line which measures participation. In the top chart you will see the S&P 500. In the bottom chart you will see the NYSE A/D.
Notice that while the S&P 500 has been making a series of higher highs, going up from lower left to upper right, the NYSE A/D keeps hitting a ceiling around the 60,700 number. This is a non-confirmation or divergence and it's a warning sign. Bulls need to see 60,700 exceeded by a fair margin to remove this caution sign. Without that happening, it will continue to cause me to be a little skeptical on rallies to new highs.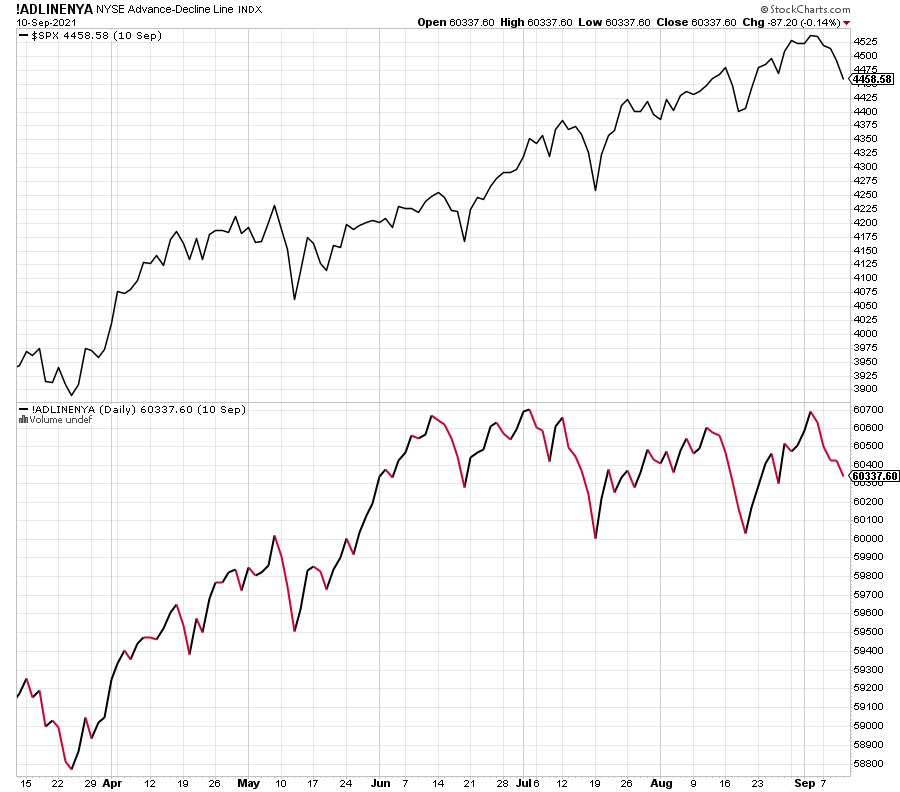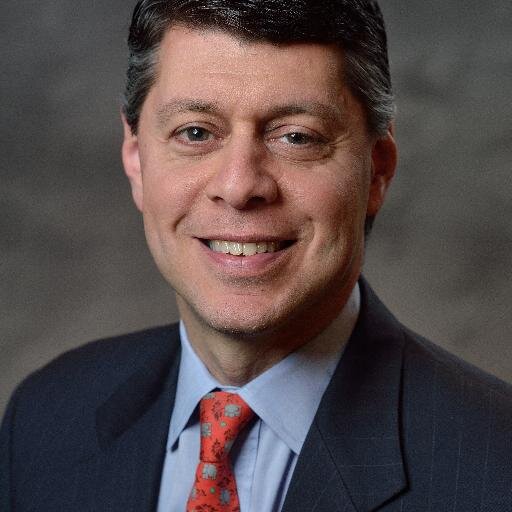 Author:
Paul Schatz, President, Heritage Capital