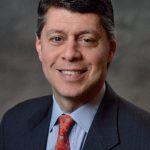 Paul Schatz, President, Heritage Capital
NASDAQ 100 Crossing Line in the Sand
This is going to be a really short update because I am way behind schedule and stocks have been behaving as I have spelled out for two weeks. Today's close will be somewhat important for the short-term as the bulls are on their heels, especially those playing momentum stocks.
For weeks, I have written about the NASDAQ 100's idiosyncratic behavior versus the other four major stock market indices. You can search the archives to read about how stretched this index has become. It's worse than even at the Dotcom Bubble's peak! However, I continue to believe that this is absolutely not a bubble.
Since the bull market began on March 23rd, the NASDAQ 100 has not closed below it's average price of the last 21 days or one month. Every single time it has declined to that level, the bulls stepped right back in for the next rally to begin. You can see that in the chart below depicted by the blue line.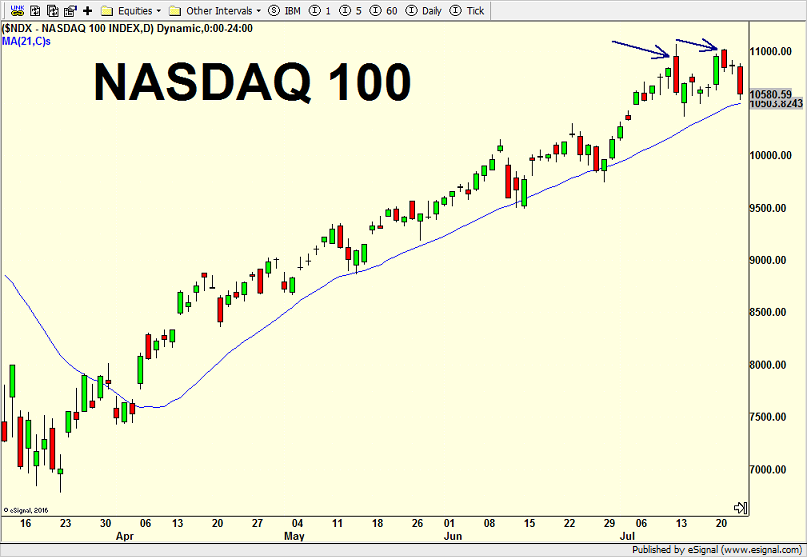 Pre-market trading indicates that the NASDAQ 100 will be trading below that line this morning. Seeing where it closes will be more important. Key in mind that "everyone" sees the same thing I do. It's no secret and I will wonder aloud if the first close below this line is a fake out or if tech just falls hard from there.
The Intel earnings report last night was bad and semis should get hit with the ugly stick today. If they stave off a big decline, that will be bullish. Lots going on.
Stay safe and sane and have a good weekend!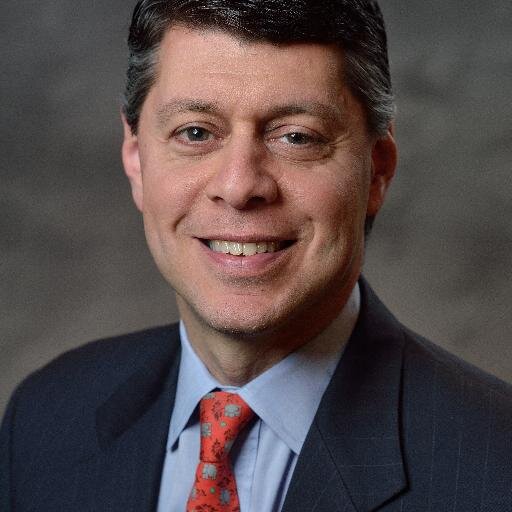 Author:
Paul Schatz, President, Heritage Capital