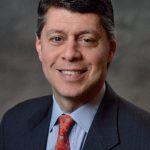 Paul Schatz, President, Heritage Capital
New Bull Market or Just Another Bounce?
Good thing not much has happened since I last published on Monday. And yes, I am kidding. I was off for Yom Kippur on Wednesday so that's why I did not post. The stock market gapped up at the open on Monday and did not look back. The same thing happened on Tuesday. On Wednesday it gapped down at the open and rallied all day. Do you see the trend? Notice how different this week has been from the last few weeks?
The market has definitely changed to a bullish tenor, at least in the very short-term. Bulls seem very interested and selling has dried up, at least for now. And there was historic power behind the rallies on Monday and Tuesday. Now, we try to ascertain whether this is just another short, sharp rally in an ongoing bear market or the beginning of something bigger and perhaps major.
As you know I have repeatedly written that I have been looking for a significant or perhaps major stock market market in October. Friday was a little early for that, but it's not impossible. I also wanted to see one more quick plunge in October which has not happened yet. The calendar says we were supposed to see strength early in the month which we have, followed by more weakness. We will see on that front.
Strictly on price, we have a mixed bag of indices that breached their June lows. Additionally, last Friday the major indices all closed right on the screws of their lowest price of the day, week and month. It would be unusual for a decline, let alone a bear market, to end like that. But hey, after what we saw after the March 23, 2020 COVID bottom, anything is possible. Below you can see the S&P 500 and on the lower right, that last red candle is the final day of September and the low point.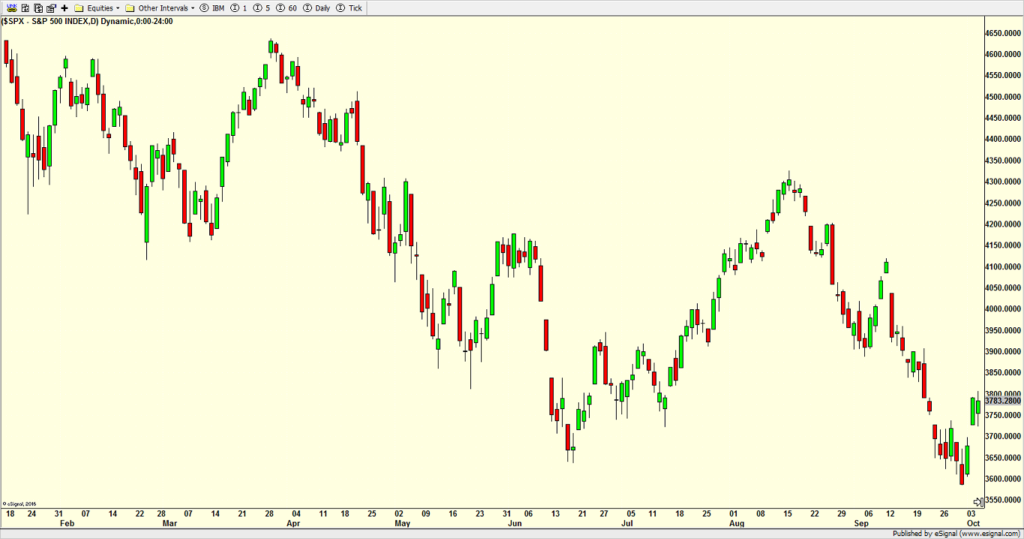 On the major stock market index front, S&P 400, NASDAQ 100 and Russell 2000 led. That's very good. We know that energy, tech, industrials and materials have led on a sector basis. That's okay as well although I want to see banks and discretionary be a little stronger. High yield bonds woke up and that's positive as well. But let's remember that other bear market rallies began like this too.
From the information above, there isn't enough data to make an informed determination just yet. Tomorrow, I will share data on the velocity and ferocity of the rally and what that power may indicate. For now, I am in jury duty awaiting to be called.
On Monday we bought PCY and levered inverse S&P 500. On Tuesday we bought EMB, YELP, WIX, IJK, XLP and more ORA. We sold some levered NDX.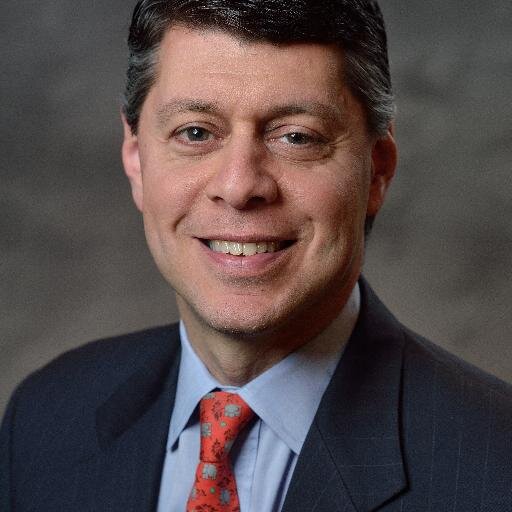 Author:
Paul Schatz, President, Heritage Capital