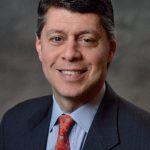 Paul Schatz, President, Heritage Capital
New Highs, New Highs, New Highs BUT Junk Not Along for the Ride
The Dow Industrials sit at all-time highs. The S&P 500 has rallied for 7 straight days and is at all-time highs. The S&P 400 just hit all-time highs. It has been a fun run when most did not expect it. Wait until the Russell 2000 small caps get their tail in gear to the upside. That's coming.
If I had to poke holes in my bullish thesis I would talk about the chart below which is a popular high yield bond fund. Junk bonds should be stronger. Prices should be near the old highs. This canary is usually early but it rarely misses finding issues. If high yield bonds don't get their act together this quarter that could spell trouble for the stock market in 2022.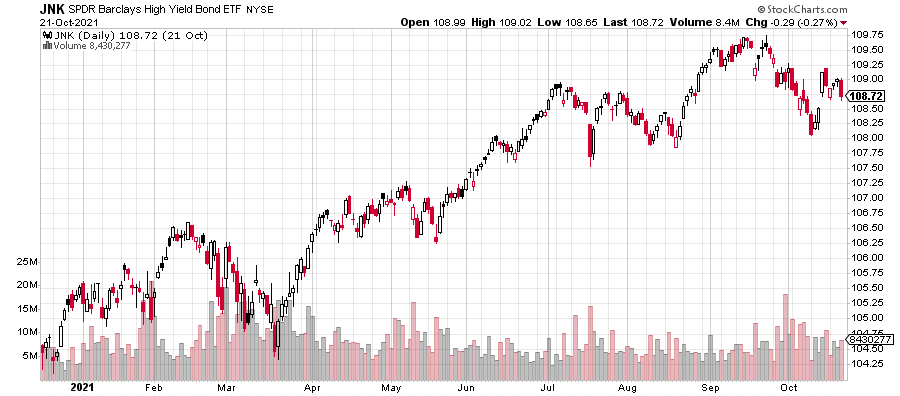 Social media player, SNAP, of Snap Chat fame had a huge revenue disappointment last night along with Boston Beer, maker of Sam Adams. It will interesting to see how much the former impacts the tech sector today while I doubt many will care about the latter which is already down more than 50% in 6 months. Might one be a sale and the other a buy? Remember, it's reaction over news.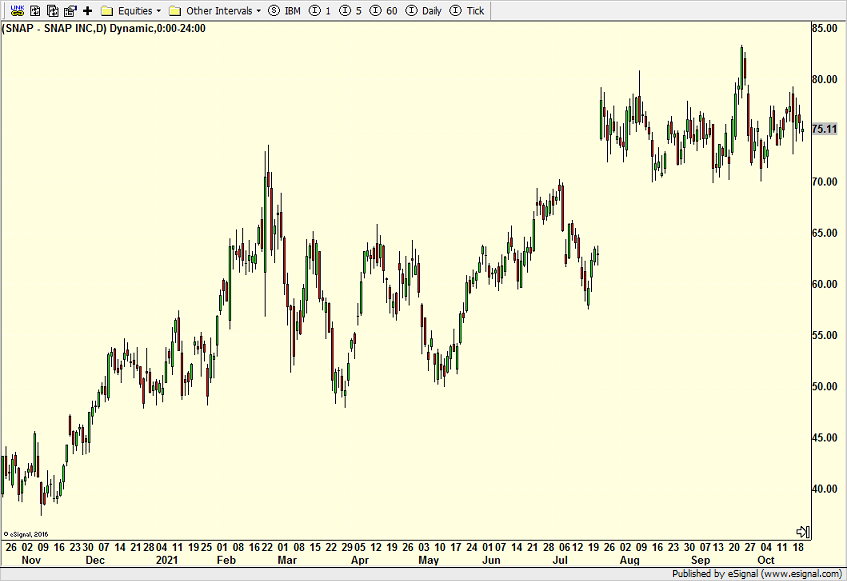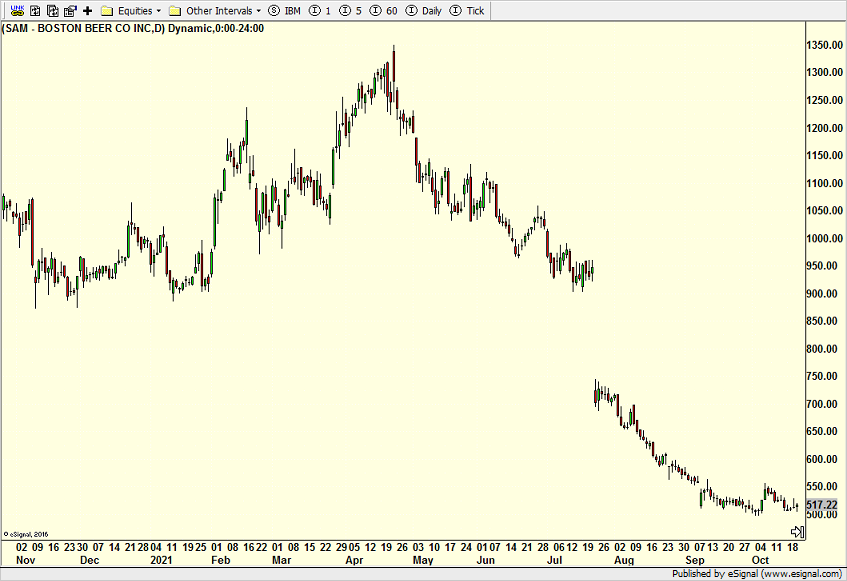 75 with golden sunshine, low humidity and blue skies today. I fear Mother Nature has given us our final great day until spring 2022. Golf on Sunday might include some winter garb. My wife keeps reminding me that no heat is allowed to be turned on until November. Little does she know that it's been on in the office for a week with morning temps in the low 60s inside.
I am traveling to Florida next week so my publishing schedule may be a bit different. Assuming JetBlue has internet service on my 6am flight down, I will get something published.
Have a great weekend!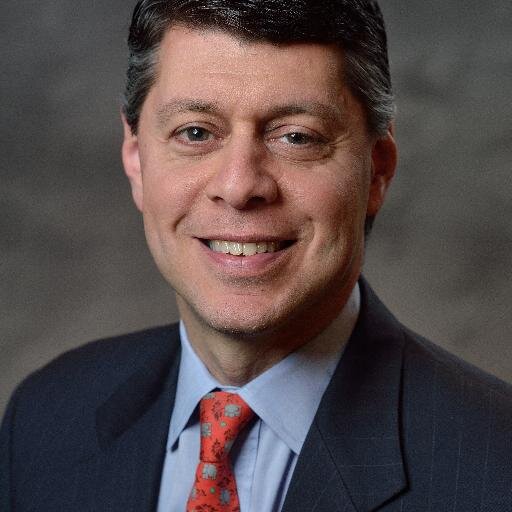 Author:
Paul Schatz, President, Heritage Capital