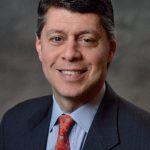 Paul Schatz, President, Heritage Capital
Powerful 5 Day Run For The Bulls
Sorry for the delay in getting this out. I had an early morning flight from South Carolina back to CT after visiting clients and the WIFI on the plane did not work. I flew Spirit because it was the only nonstop flight. 12 years ago, I swore I would never do that again after they tested charging to use the bathroom. I thought that was beyond absurd. I broke my promise to myself and I will not be doing that again.
The stock market has had quite the week with all major indices surging to the upside. While I have quoted many bullish studies right into January, this move has even surprised me. Well done Mr. Market. First, the power over the past week has been unusual. I need to spend some time analyzing this weekend to see if it qualifies for escape velocity.
Moves like we have seen this week are often seen at the beginning of new bull legs, but can also be furious short covering rallies in bear markets. And let's remember that almost all great rallies begin with the bears throwing in the towel. It isn't until a few days off the bottom do we typically see major or massive buying. So far, what went down the most is rallying the most as you would expect. Stand by to see new leadership emerge.
One thing is for sure, long-term bond yields have rolled over. Recall that energy, bond yields and the dollar were offering the strongest headwinds for stocks. Well, oil rolled over. Bond yields (chart below) have cooperated, for now.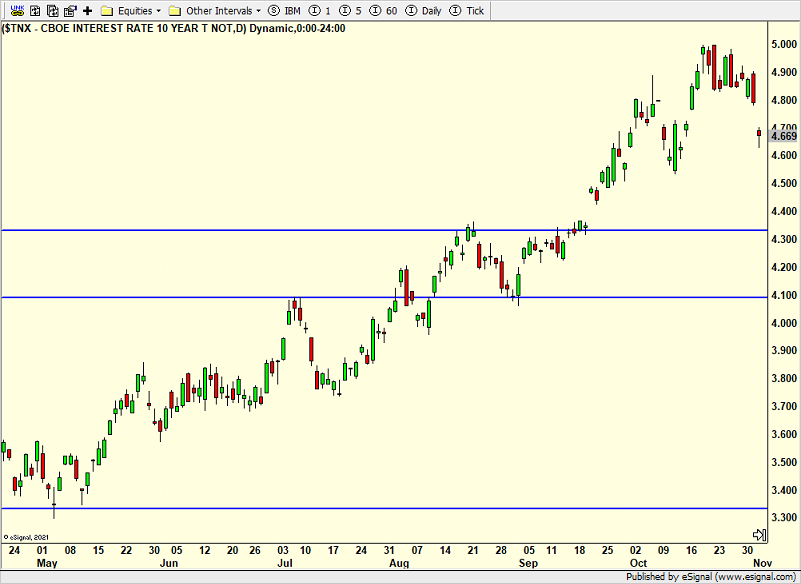 I can't say that the dollar is being supportive just yet. I want to see the dollar index (below) break 105. Perhaps that's coming, but if the dollar exceeds 107, that will be a sign that stocks may hit a wall.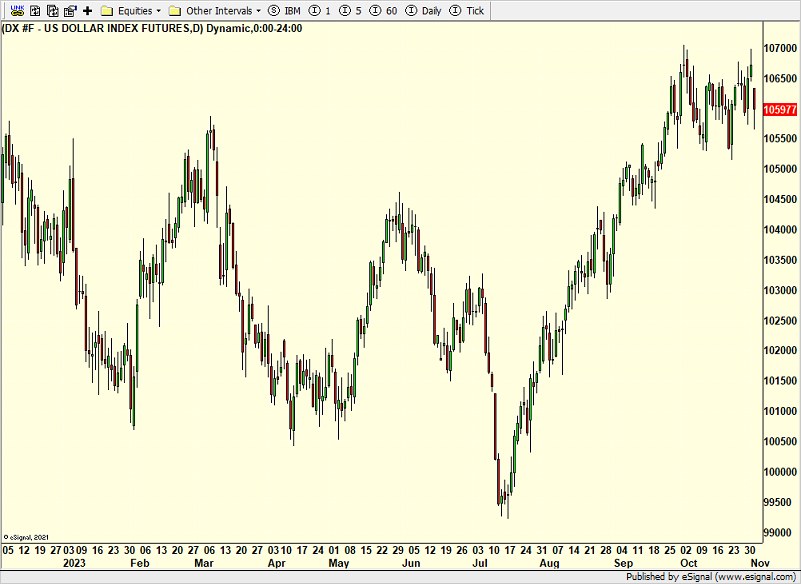 Risk on assets have had a head shaker of a rally this week. I would be hard pressed to throw caution to the wind right here and buy, buy, buy. I want to see what my work shows over the weekend. It's been fun. In the back of my mind, I have some skepticism that last Friday's low is a long-term, durable bottom. We still never saw the VIX spike.
The weekend is here and I am shocked that rain is not in the forecast. Yeah CT. Killington opened today for the 2023-2024 ski season. Mount Snow has started to blow snow. And only 6 days ago it was 80+ in CT and I was sweating working in the yard. I am heading to Chicago on Sunday for a trade association conference and to meet with some clients. Apologies in advance if my publishing schedule is a bit off. I will do my best!
On Wednesday we bought MRVL and ONTO. We sold some levered NDX. On Thursday we bought TQQQ, DXHYX, PYIHX.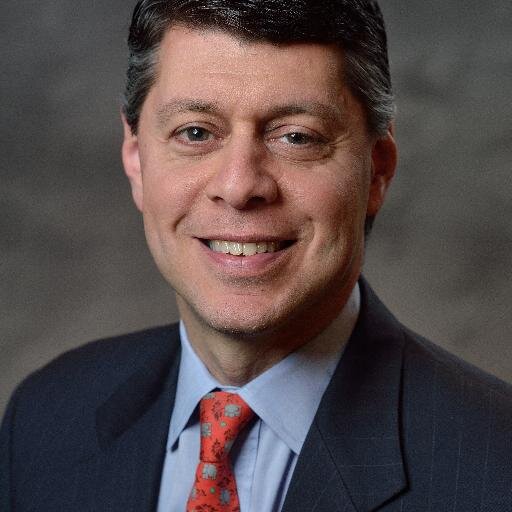 Author:
Paul Schatz, President, Heritage Capital