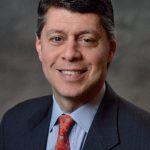 Paul Schatz, President, Heritage Capital
Pullback Coming But Bears Won't Be Happy
Let's talk pre-Thanksgiving turkey. From October 12 through November 8, the S&P 500 has basically gone straight up with one noticeable down day on October 27. That's only one real down day in 18.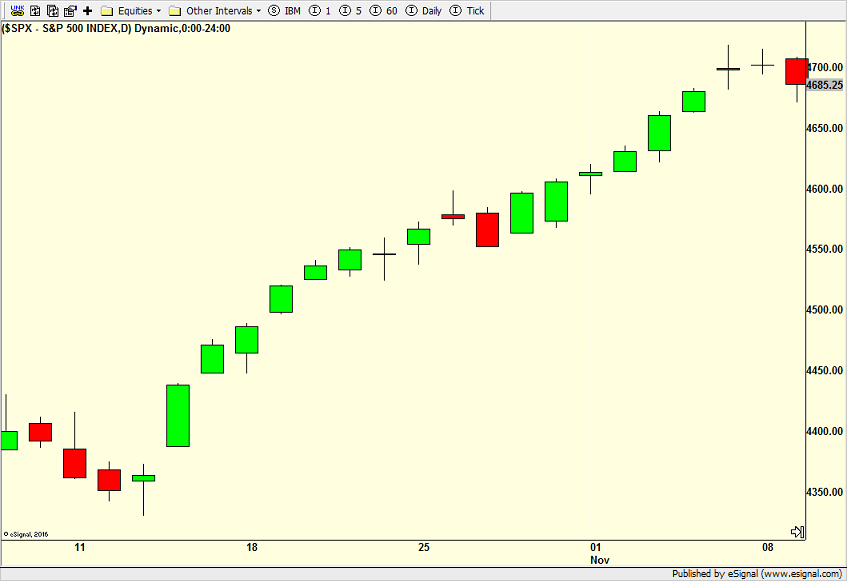 That would be called a powerful and momentum driven market. Momentum dies hard. Strength begets strength. Eventually, the bulls just get exhausted and stocks pull back because there's no buying power available. That's the likely scenario here. Stocks will just mildly pull back with little notice. With Goldilocks in the house and the calendar at play, too many people will not sell until January. Too many people are chasing performance as their portfolios are lagging. Those folks are apt to buy every little dip.
However, those misguided folks who argue, yet again, that there is a "bubble" out there might want to check the simple chart below of the New York Stock Exchange Advance/Decline Line. As you have heard me state countless times over the years, bubbles are generational. We had one 21 years ago. A handful of stocks went parabolic while the masses were already in serious decline. This is the exact opposite of what we have today. The NYSE A/D Line continues to score new high after new high. Hello continuation of the bull market!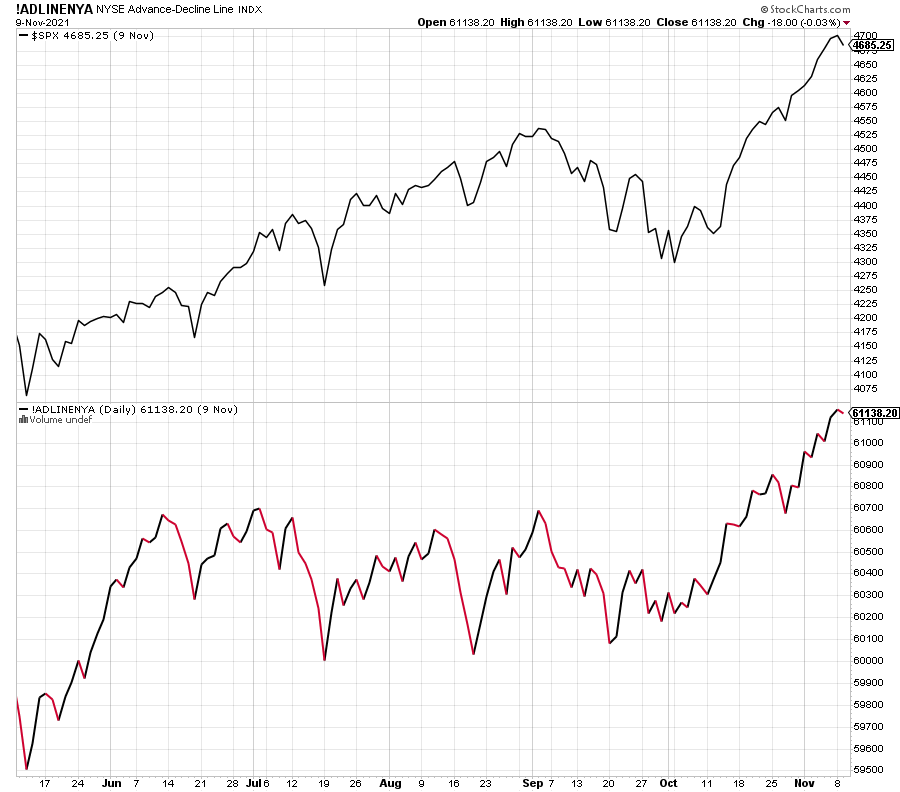 The stock market is going to pull back sooner than later. It should be in the 1-3% range. It's unlikely I will catch perfectly and I do not plan on being acutely nimble. Over the past two days, we sold Facebook, iVol, Vulcan and large cap growth  We bought Wendy's, Allbirds, Vuzi, more materials and AT&T, S&P 500 High Beta and small cap value.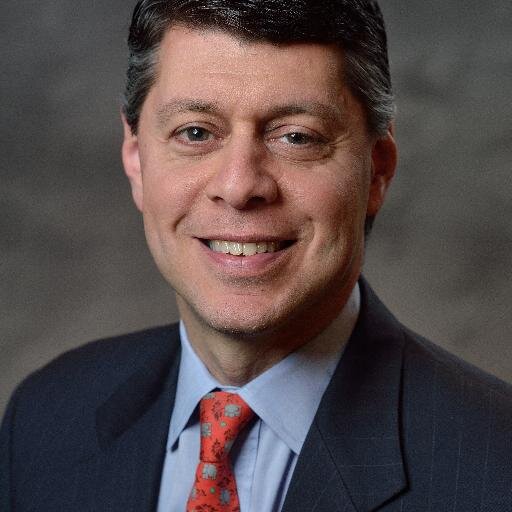 Author:
Paul Schatz, President, Heritage Capital