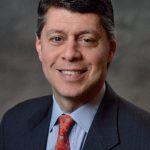 Paul Schatz, President, Heritage Capital
Risk Increasing – Important Time to Pay Attention
The stock market had a nice rally on Thursday. And price is getting closer to the upper line in the sand, 4555 or so where my thesis for another pullback would be more difficult. So far, the markets have done nothing wrong to negate further upside, but risk should begin to increase today. The next few weeks have a very negative seasonal headwind and there is major labor strike in the country.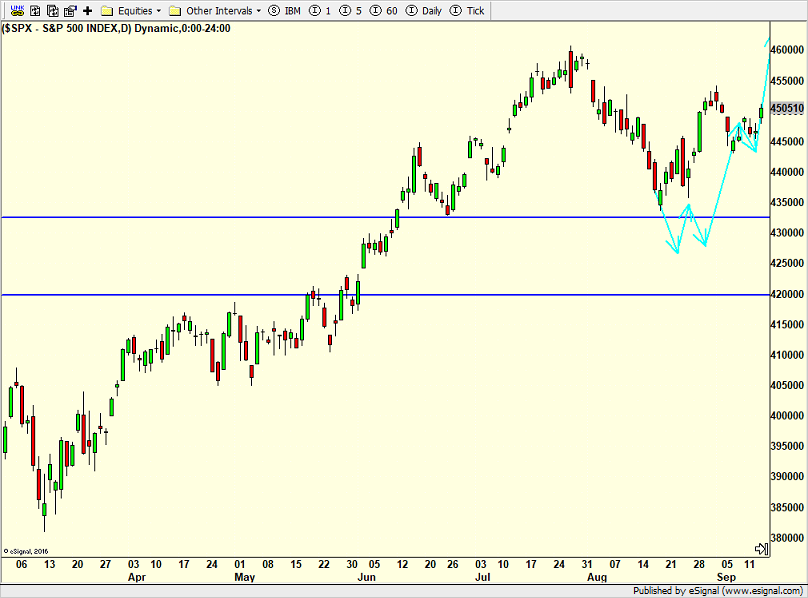 Interestingly, mega cap tech is not the sexy leader right now. How can it be with Apple behaving as poorly as it has.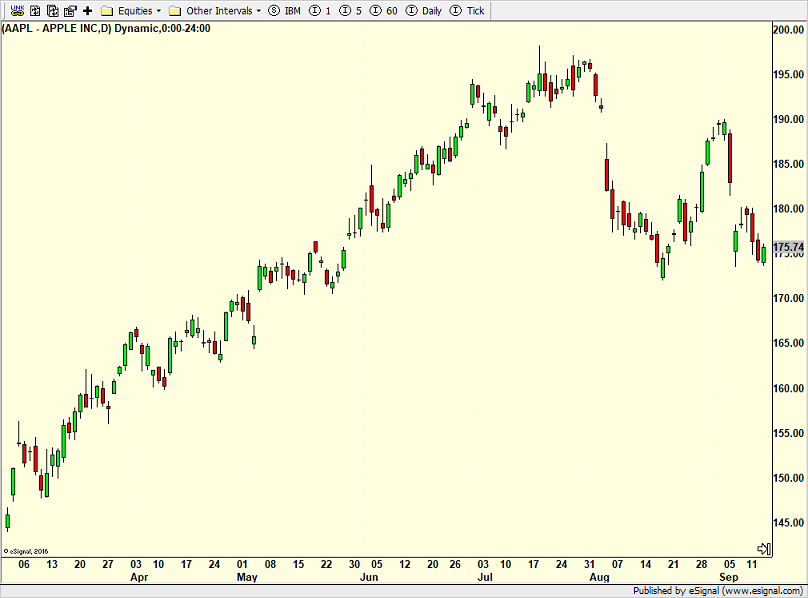 And the semis (below) don't exactly look like world beaters.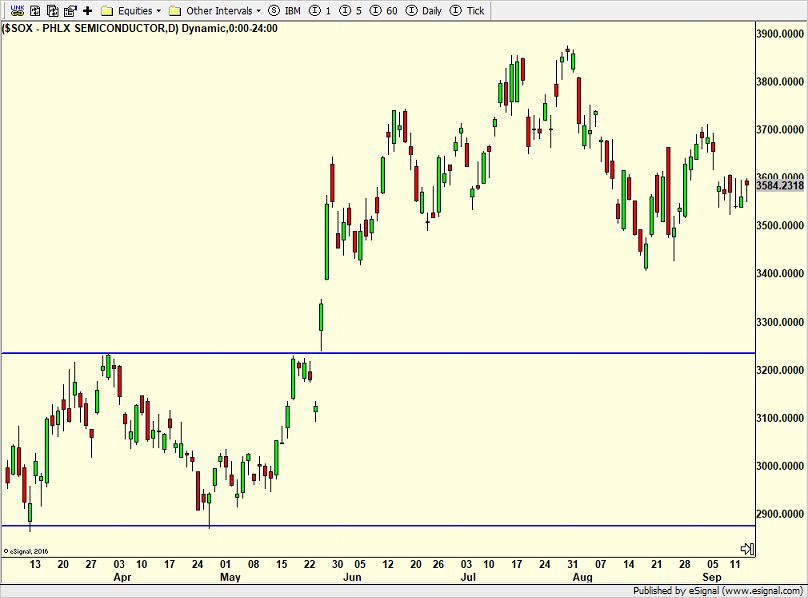 But maybe the banks and transports are picking up the slack?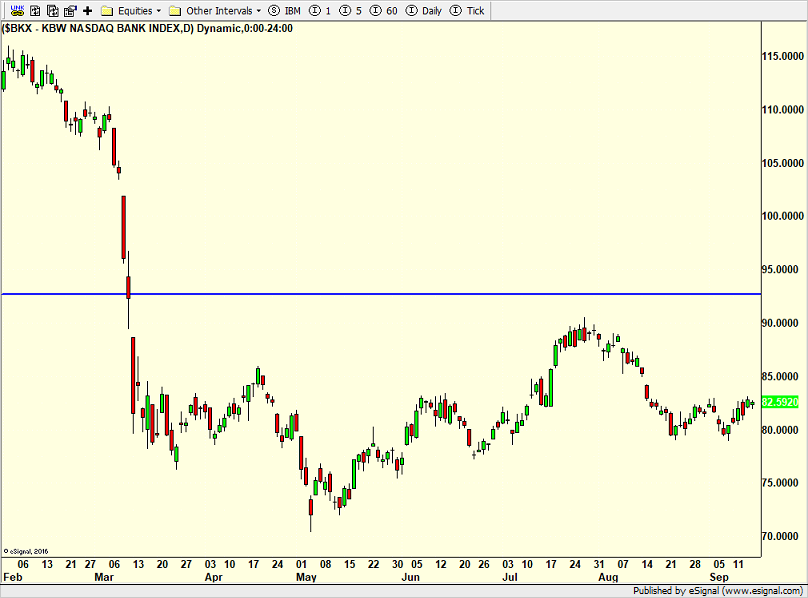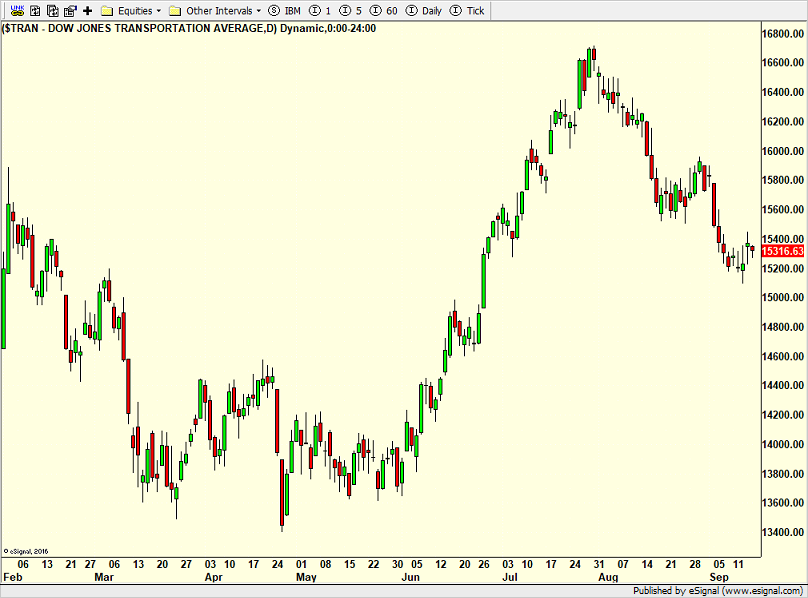 I don't think so. It would be hard to argue that either are in tip top shape.And I am not trying to cherry pick and spin a narrative. Yes. Energy (below) does act well. No arguments here. But that sector cannot carry to broader market higher. Something will need to change. And that's why I continue to believe there is one more pullback coming.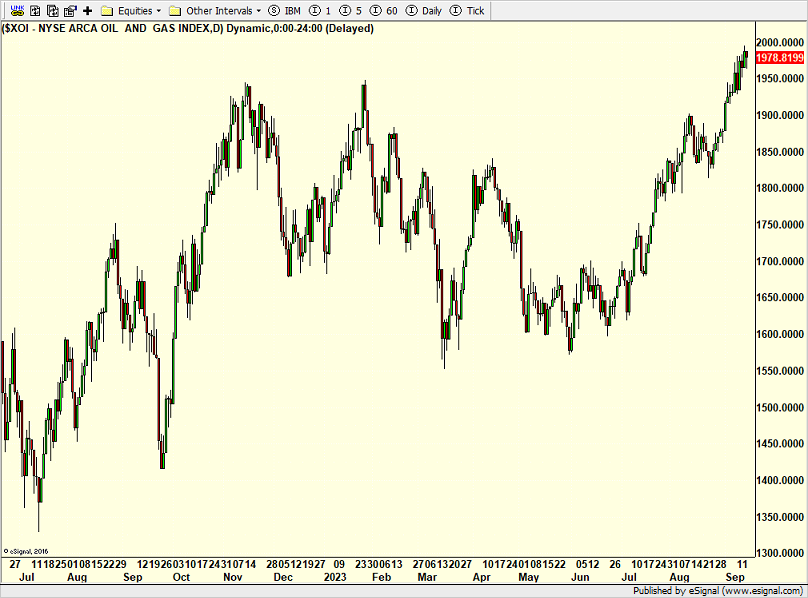 Please don't misunderstand and assume I am very negative. I am not. Markets are in a soft spot and the UAW strike in the auto industry won't make things easier. I am still looking for new 2023 highs in Q4 with a shot at all-time highs in Q1. It's a good time to take stock of your portfolio and make sure you are comfortable with what you own as well as have a shopping list.
Wind is the operative word for the weekend as the hurricane heads to eastern Canada. Lots of college and pro football. If you're keeping score at home, both my Cowboys and Jets scored impressive wins although the latter's hopes have been dashed for a Super Bowl run. Now we need a victory by the UCONN Huskies team tomorrow.
It's also Rosh Hashanah for those observing. Some of us will be in synagogue tonight, Saturday and Sunday mornings. I plan to eat well, though. The old adage of selling now and buying back after Yom Kippur used to work great, not really this century.
On Wednesday we bought EMB, more levered NDX. We sold levered S&P 500 and some LABU. On Thursday we sold PLBY and some URA.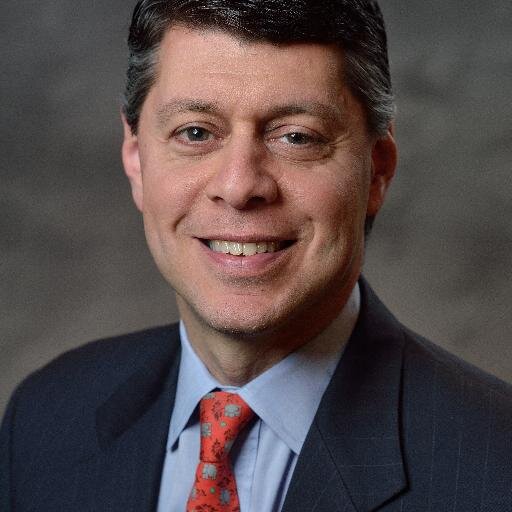 Author:
Paul Schatz, President, Heritage Capital