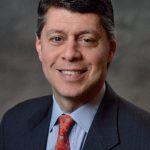 Paul Schatz, President, Heritage Capital
Schatz Chosen to Serve on Federal Reserve Bank of Connecticut's Board
FOR IMMEDIATE RELEASE:
April 1, 2021
In a surprise move to many, Paul Schatz, Founder and President of Heritage Capital LLC in Woodbridge, CT has been chosen to serve as a Director-At-Large for the Federal Reserve Bank of Connecticut located in New Haven, CT. It was only three short months ago when Schatz was offered a position on President Trump's Council on Capital Markets, a role Schatz politely declined.
"Look, I was so beyond flattered that President Trump and his team thought that highly of me to offer me a usually coveted position on the CCM. However, given that the President was at the end of his term and the job would be in D.C., it was really a nonstarter for me. I couldn't even imagine being away from my wife, kids and pets."
Schatz continued, "I told Larry Kudlow (Chairman of Trump's economic team) that while I missed joining him on TV, he should have contacted me when markets were melting down in March 2020. I could have really helped back then. Larry countered by telling me we would soon be together again on the financial airwaves."
Schatz will begin serving in his new capacity on April 1, 2021 when the new board convenes. The term is for one year with annual renewals each April 1.
Schatz's role on the FRBCT is yet to be defined, but given his 41 years of Capital Markets experience and his enviable track record during previous crisis', the choice was an easy one for President Biden and Fed Chair, Jay Powell. The administration cited Schatz's "strong commitment to transparency, a level playing field for all investors and the absolute need for nonstop price discovery."
Vice-President Harris added, "Although Paul has a very different political philosophy than many on our team, I have the utmost confidence he will not only work well with the team, but earn respect and a leadership position before long." Harris concluded by saying, "Paul's commitment to liberal fiscal and economic policies trumps everything else. He is more than qualified. In fact, he reminds me of my Dougie (Harris' husband Doug Emhoff). He is another example of a short, Jewish guy who continues to exceed expectations and overachieve."
Harris met with Schatz on her recent visit to Connecticut and the two shared takeout from legendary pizza place, Sally's, in New Haven. As the story goes, the Secret Service ordered several pies, but failed to include Sally's famous plain pie with just sauce and freshly grated parmesan, Schatz's favorite. Harris sent her detail back to the restaurant and that, Schatz said, sealed the deal.
"I can't tell you how excited I am to serve in this role and work to help the great citizens of Connecticut, my lifelong home. It has long pained me that Connecticut's economy has become an also-ran from a combination of factors including over-taxation, increased cost of living and lack of innovation and proactivity. We cannot continue to raise taxes as our only solution. We are driving away the highest earners each and every year." That was apparently a reference to former Governor Dan Malloy's revenue strategy where he openly challenged the hedge fund and private equity community on Connecticut's gold coast to pay up or move out. It has been rumored that the state's top 8 individual tax payors have all changed residences to states or countries without an income tax.
Schatz concluded his remarks on the FRBCT's steps by saying, "President Harris and I had a spirited conversation. We laughed a lot. She more than I. (Schatz laughed) We agreed to disagree on a number of issues, but found much common ground in our mutual desire to lift up the state (and country) from the bottom up. We agreed to speak at least quarterly and I offered to always buy the pizza!"
This is a fascinating appointment for the administration as it desperately tries to gain bipartisan credibility. While Schatz was a vocal critic of Governor Malloy, he seems to have forged a solid, although superficial, relationship with current Governor Ned Lamont through their social encounters at UCONN basketball games, the 2019 Final Four as well as Connecticut's first collegiate hockey tournament at Webster Bank Arena where they shared a private suite.
Schatz and his fellow board members will have their hands full as the pandemic has ravaged Connecticut's economy and capital markets. Interestingly, Schatz and Lamont will immediately make strange bedfellows as neither support raising the state's current income tax rate nor installing tolls on Connecticut's highways.
Sloof Lipra – Reporter
Bloomburg Media Group
Make sure you look closely at the reporter's name, read the usual way and perhaps another way, like backwards.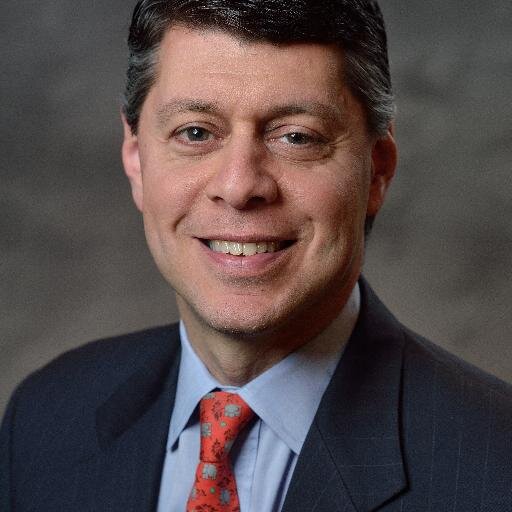 Author:
Paul Schatz, President, Heritage Capital