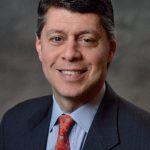 Paul Schatz, President, Heritage Capital
Schizophrenic
The markets have been up and they have been down this week, looking a bit schizophrenic. I did not like what I saw on the way down on Tuesday and Wednesday and I wasn't overjoyed about the huge rally on Thursday. And that is also represented in the amount of movement in our portfolios. Regardless of how this resolves, higher or lower, I do not want to get caught sleeping at the wheel.
Between Google, Microsoft and Meta (the old Facebook) the mega cap tech stocks have more than delivered to save the broad market from a larger pullback. Amazon reported strong numbers but later dialed back their enthusiasm during the conference call. Only Apple is left and they report after the close on May 4th. IF (in caps) the stock and the NASDAQ 100 rallies into Apple's earnings, I would expect either a disappointing result or a sell the news event. But we have another week left.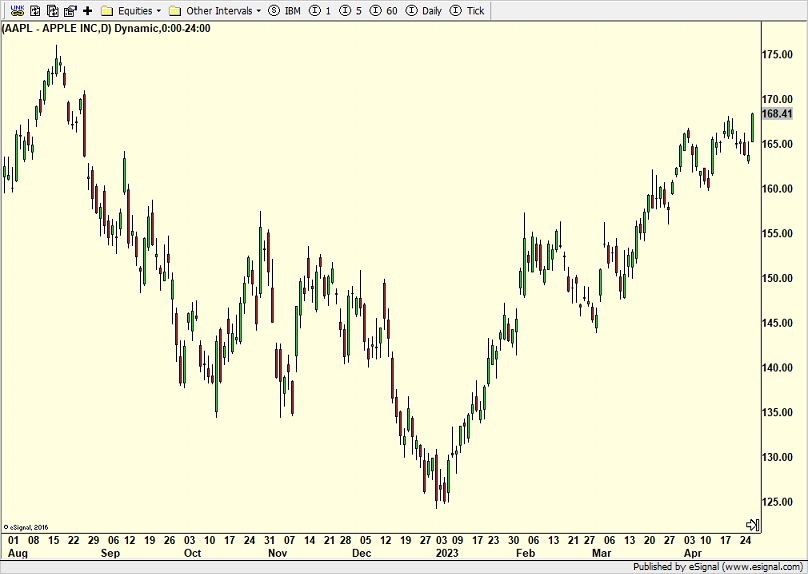 So the week is ending almost exactly where it began. And the seasonally strong month of April is not even up 1%. Meanwhile, some of the internal gauges I look at have weakened, so it's hard to get super excited here. That doesn't mean stocks have to go down. It means we need to be on guard for a shift in trend.
The weekend is here so that means another opportunity for the FDIC and Treasury to find a solution for First Republic Bank. I just simply cannot believe that other banks will continue to throw billions more after what looks like a probable insolvency. I do know that this cannot go on and on and on. Something has to give in the next few weekends.
April is definitely living up to its reputation with a lot more than just showers in CT. Our mild drought will be long gone after last weekend's drenching and another 3-4 inches of rain coming this weekend in what looks more like a coastal winter storm with high winds. Of course, all that grass I planted may no longer be on my yard when Monday rolls around. Crummy weather equals baseball game canceled, a chance to do errands like getting my chainsaw fixed and time in the office. If you have been looking for a weekend appointment, please let me know.
On Wednesday we sold GDX, SSO, SPHB, XLRE, some DIA and some NFLX. On Thursday we bought JNK, SSO, GDX, RYPMX, MTUM, CWB, PPH and more SOXL.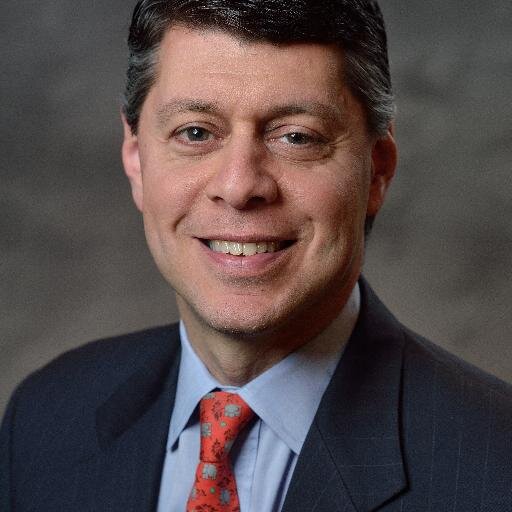 Author:
Paul Schatz, President, Heritage Capital