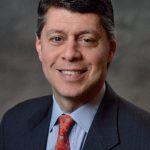 Paul Schatz, President, Heritage Capital
Some Canaries Are Struggling to Breathe
On Friday the government will release the July non farm payrolls report, better known as the monthly employment report. The payroll firm, ADP, released their monthly report on Wednesday and it showed a much weaker jobs market than most thought possible. Interestingly, neither the stock nor bond market reacted well. I put very little stock in the ADP report has its correlation to the real one is underwhelming. In other words it has some nice hits and some big strikeouts.
The Dow Industrials, S&P 500 and NASDAQ 100 remain at or very close to all-time highs. The S&P 400 and Russell 2000 remain the laggards and are not close. This has been an ongoing concern for several months. Additionally, while the semiconductors and discretionary sectors are at or close to all-time highs, banks and transports are well below creating another meaningful divergence.
One of my favorite canaries in the coal mine, the NYSE A/D Line, is now glaringly not confirming the strength of the last few months in the previously mentioned stock market market indices as you can see below with price on the top chart and the indicator below it.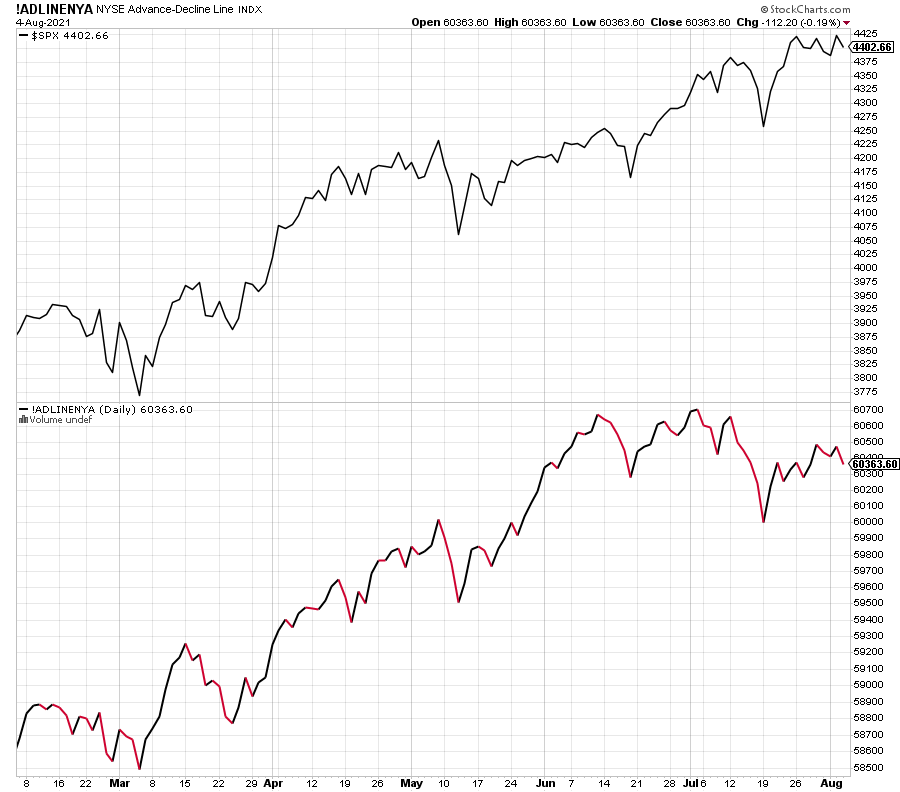 The bottom line is that we have a seasonally weak headwind and there are and have been a number of warning signs and that list keeps building. It can end two ways for the stock market. One, price can explode higher with broadening participation which corrects the various non-confirmations. Or two, price will give way to the cracks in the pavement and the stock market will stumble. For now, I am in the latter camp.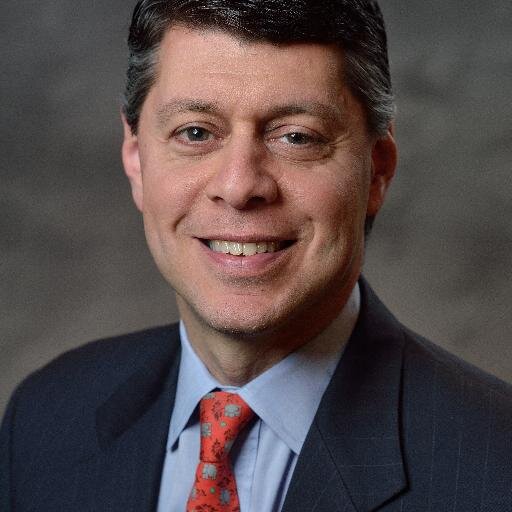 Author:
Paul Schatz, President, Heritage Capital