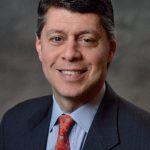 Paul Schatz, President, Heritage Capital
Stocks Cranky as 2-Year Note Soars Again
On Wednesday I shared that huge, outsized plunges like we saw on Tuesday do not typically mark the final low. We didn't have to wait long as stocks fell again on Thursday below Tuesday's low and Friday's open looks to be another very weak one. I mentioned how important the U.S. dollar was to the markets and how seeing it peak was essential for stocks and bonds to form a low.
Today, let's look at the 2-year treasury note. It's similar to my comments about the dollar. We need to see this interest rate top out and rollover before stocks find their meaningful bottom. Recall that the Fed follows this rate when setting the Fed Funds Rate and the 2-year usually peaks before the Fed stops hiking. In other words, with the 2-year making new highs, the market sees that the Fed will in fact hike more and for longer. And we already know the Fed has been overly aggressive so far and much of that work hasn't even filtered into the economy yet.
So now you have two things to easily watch, the dollar and the 2-year note. You can find in real time on Yahoo Finance, Fox Business, CNBC, etc.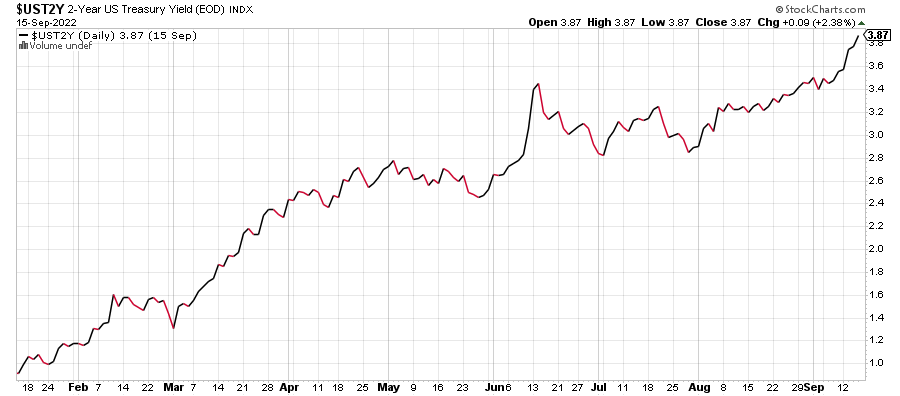 Today is one of the enormous quarterly expiration days when trillions in derivatives expire. It is usually volatile and to the downside when the days leading up to the expiration are weak, like today. And next week is the single weakest week of the year. The bulls must be thrilled. As I keep writing, there is higher risk over the next 2-4 weeks. I think the stock market finds a meaningful or perhaps major bottom in October. The scenarios then become a lot more fun.
In the very short-term the August lows should be broken shortly. That should lead to a bounce before the end of the month. We want to see which indices and sectors do not break down.
We've had absolutely perfect weather in New England and my lawn has returned to green. I think some timely Jonathan Green fertilizer helped with the rain. What an amazing American company and one I highly recommend.
On the way to work I saw that the British Pound is down to 1.14 against the dollar. At one time it was more than 2:1 which is an unfathomable move in the currency market. You know what that means? It is finally really cheap to travel to a traditionally obscenely expensive place. I hope my wife is not reading this because she has never been across the pond and constantly suggests a trip. I lived there for 6 months so it's not on my bucket list like Iceland is.
Many, many years ago when I used to do seminars and a weekly market webinar with an industry friend, I forecast that the pound would eventually get to parity (1:1) with the dollar and the Euro would go to new lows. I had forgotten about that, but a longtime client emailed about it this week.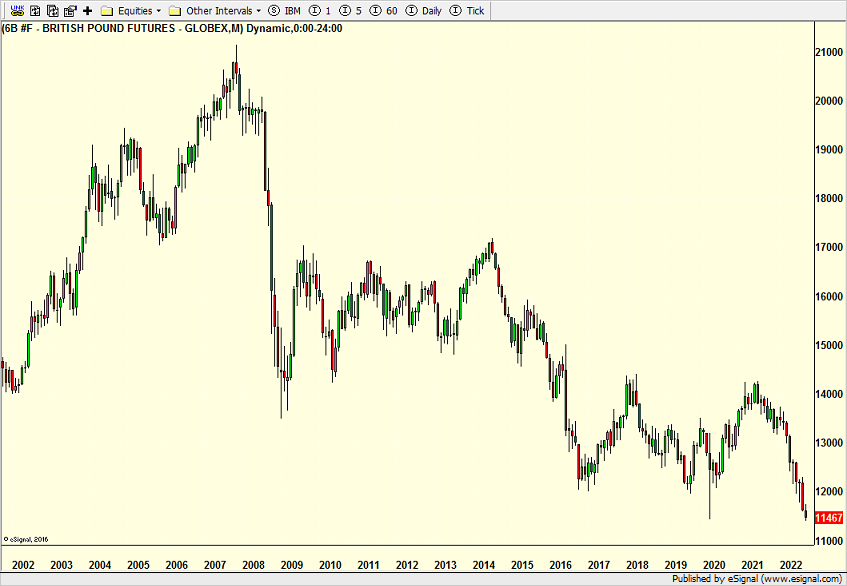 On Wednesday we bought EMB, levered inverse S&P 500 and more levered NDX. On Thursday we bought SDS. We sold EMB, PCY and levered inverse S&P 500.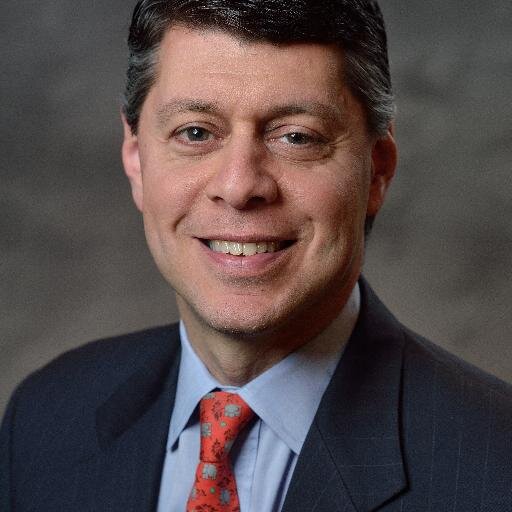 Author:
Paul Schatz, President, Heritage Capital