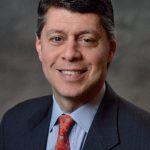 Paul Schatz, President, Heritage Capital
Tech Back, Market Rangebound
Greetings from 38,000 feet where my wife and I are returning from a long weekend in CA for a wedding and some work. While the weather was cooler than normal, we still had golden sunshine every day and the sun got the best of me even though I wore sunblock 50. It was good to get away, but I always look forward to going home to my kids, my pets and my bed.
The markets look to be picking up where they left off on Friday with technology and growth continuing their recent resurgence. I can't say that I have high conviction just yet on whether this is the beginning of new trend or just a few days or weeks of noise. It would be great if we saw widespread leadership and not this red light/green light or on again/off again stuff of late. But as you know, we don't get to make those decisions!
As I mentioned last week, I am keenly watching the S&P 400 and Russell 2000 as they have been lagging. I really want to see some bullish behavior here, especially from the Russell 2000. My sense today is that the major stock market indices have entered a bit of a trading range to digest some of the very big gains.
Below is a chart of high yield bonds which are one of my favorite canaries in the coal mine for potential market problems.For almost two months, they have treaded water and gone sideways. This isn't necessarily a bad thing although one of our models has been whipsawed by that action. As long as high yield doesn't roll over as stocks rise causing the spread between high yield and treasury bonds to rise, the stock market should be on solid footing where weakness should be bought. However, that doesn't insulate stocks from a 10% correction.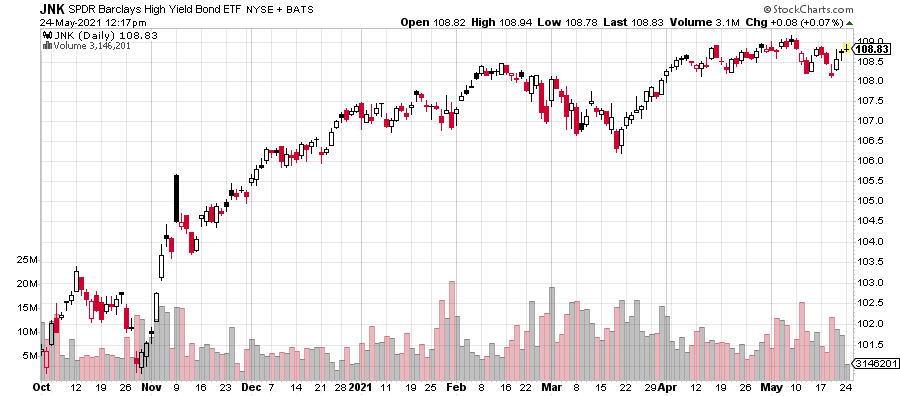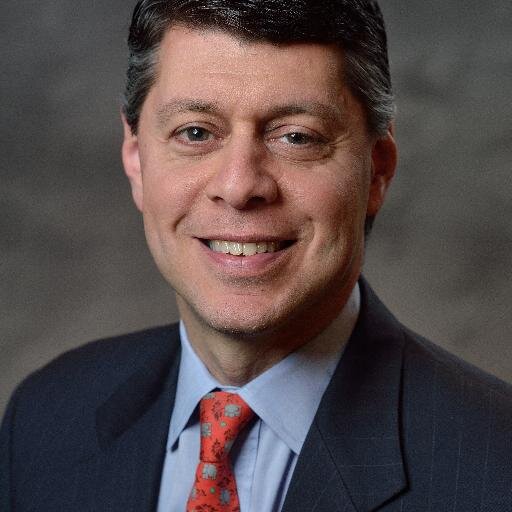 Author:
Paul Schatz, President, Heritage Capital