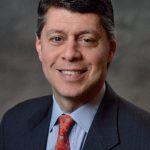 Paul Schatz, President, Heritage Capital
The Masses Freaking Out Over the "Narrow" Market
It's always good to be back home. While I really like the Valley of the Sun and the constant sunshine without humidity, there's nothing quite like spring in New England. The annual Uncommon Knowledge conference of my trade association was once again an amazing and rewarding experience. The agenda was chock full of incredible speakers and I learned so much that I can't wait to implement. The networking with fellow advisors was its usual enormous benefit along with meeting many new faces from the industry.
Below is me with one of the industry greats, Tony Dwyer, from Canacord. Tony and I have become good friends over the years and I have tremendous respect for him. He's genuine, humble and never afraid to admit he's wrong. He's also short like me, but not quite the hair I have.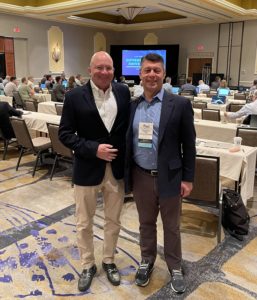 Of course, I enjoyed our kick off golf classic last Sunday in which my team was able to take the top prize. Many cried foul because my team seems to win many or most years. I told them to play better and you won't have to complain. When your team makes 9 birdies, Tiger Woods isn't winning. It's always great to spend time with my longtime friend, Sam Jones, who many know is my contingency plan if I decide to wrestle with another 50 foot silver maple tree again.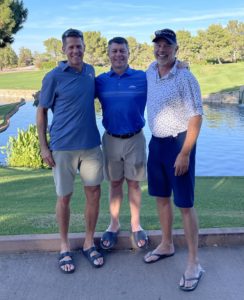 The markets remain quiet. With the river of market-moving news events, they really haven't gone anywhere. The new cry from the bears is that the stock market's rally is "too narrow". Everyone is parading out the same stat that 7 stocks account for the entire market gain this year. Even Jim Cramer is touting it. That may be true, but price is always, always, always the final arbiter and it is not confirming the bears' warnings.
Remember, coming into the year and after Q1 the masses remain defensive. They have spent 6 months screaming about recession and more bear market behavior. And they may be right down the road, but not now. With perhaps trillions of dollars invested defensively in the stock market, it could get mighty interesting and fun if and when we see the S&P 500 (chart below) may a new high for 2023 like the NASDAQ 100 has already done (second chart).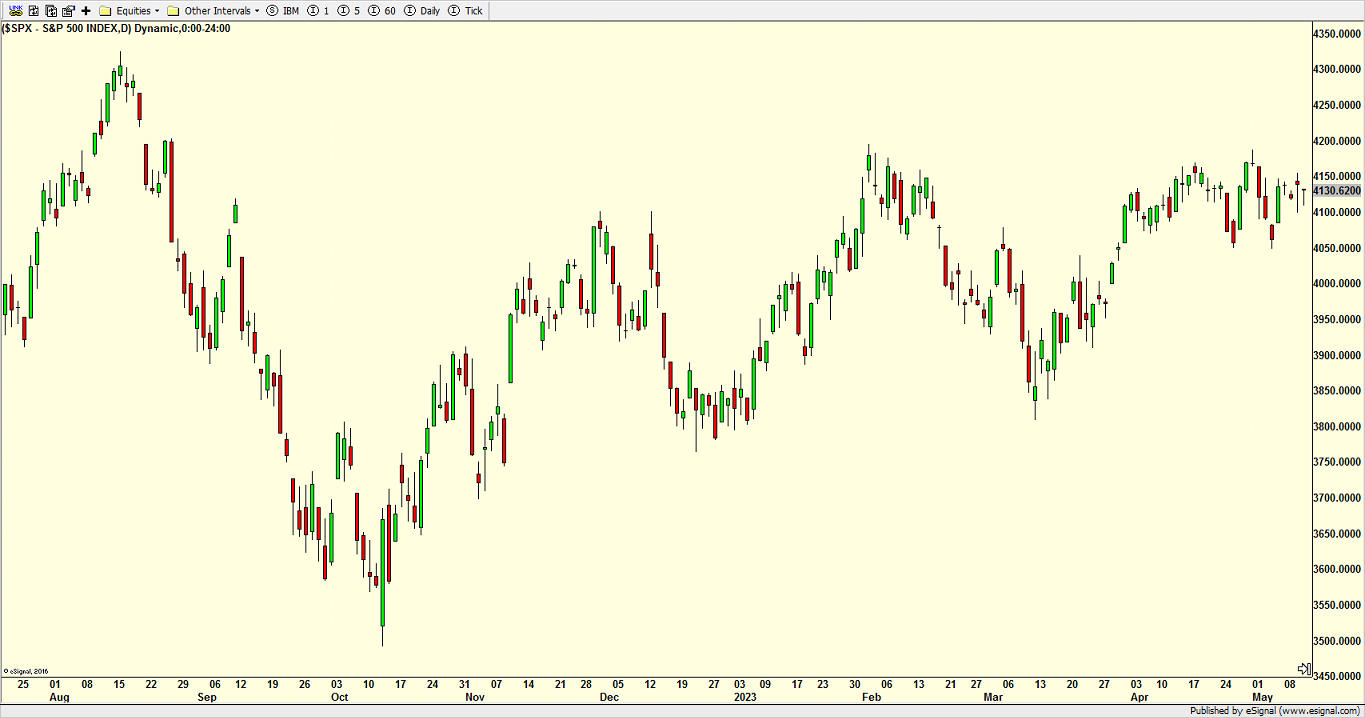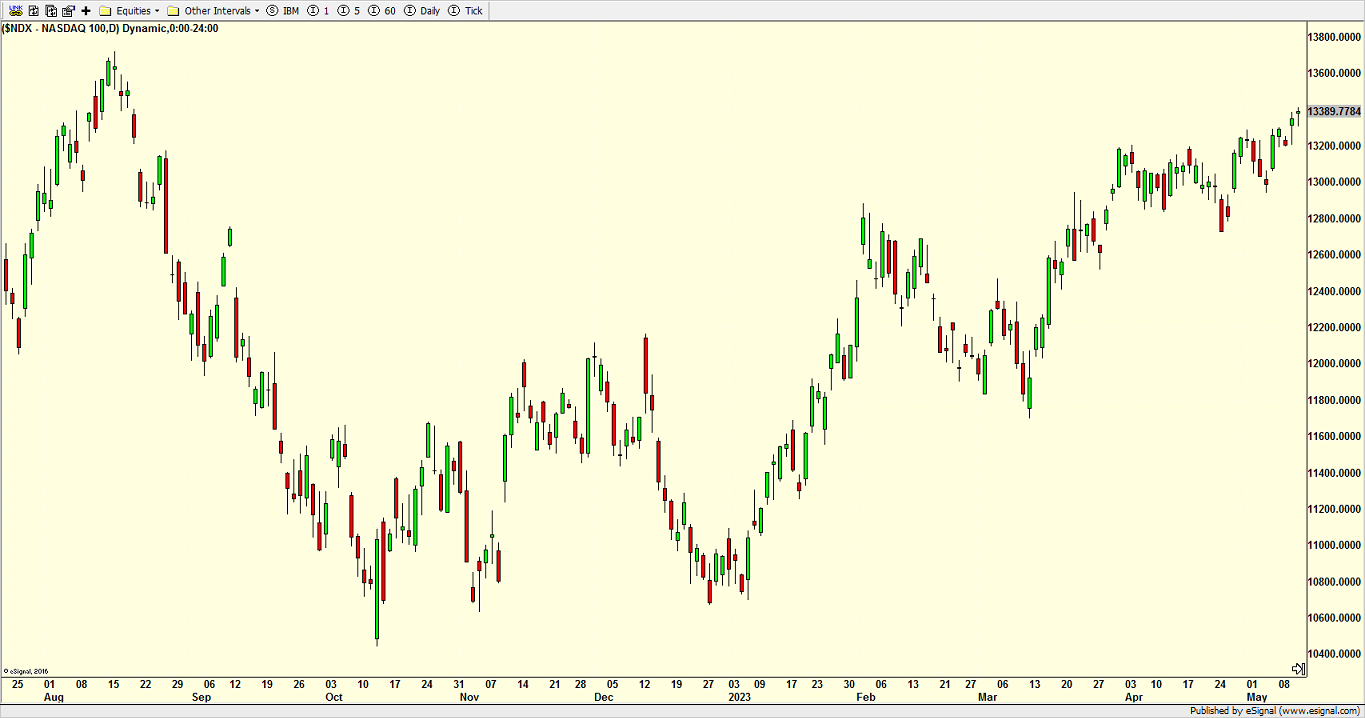 If and when the August 2022 highs are exceeded, you will likely see a massive wave of bears panicking for the exits of their negative positions and rushing to buy "risk on" stocks. Of course, none of this is guaranteed, but it's on my watch list.
For now, a pause to refresh or mild pullback can happen at any time. Markets have been beyond resilient with all that's going on, especially with the debt ceiling nonsense in DC. Technology has run hard against the backdrop of weakness in mid and small caps. No secret there.
When you're away all week and back in the office for the first day on Friday it feels weird that it's the weekend. But at least I can come in and catch up. I have to say that I had low expectations flying Breeze to and from Phoenix. But they were great. Early departures and landings. New planes. Nice staff. The Hilton Scottsdale was older, but some of the best conference food and staff I can recall. My only hiccup was Hertz canceling my prepaid reservation and refusing to reinstate unless I paid them $600. They sent me four emails when I was flying about my rental and then canceled it without notification. Thankfully, National rode in to the rescue.
On Wednesday we bought EMB.  We sold PMPIX and GDX.  On Thursday we bought IWF and DXHYX.  We sold RSP. On Thursday we bought PCY, TLT and more DXHYX.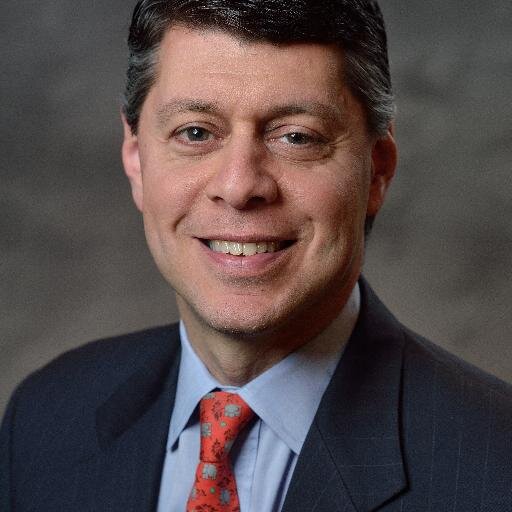 Author:
Paul Schatz, President, Heritage Capital