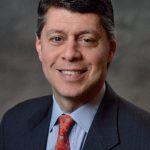 Paul Schatz, President, Heritage Capital
The Most Bullish Thing a Market Can Do
If you're keeping score at home, I think we now have three straight pieces of negative news where the stock market reacted positively. First, last Friday's employment report was very strong which means a more vigilant Fed. Stocks staged a massive reversal to the upside. Then we had the unspeakable Hamas invasion of Israel. Stocks opened sharply lower and closed higher.
This morning, the Producer Price Index came in hotter than expected (higher inflation) and markets look to open higher. Yes, I know. That could change and may change by the end of the day as stocks have been almost too strong of late. My point is that markets are absorbing an awful lot of bad news very well. And my readers know that it's not what the news is but how markets react.
Don't look now but the stock market has regained the upper blue line which represented the minimum downside target for the pullback that began in July.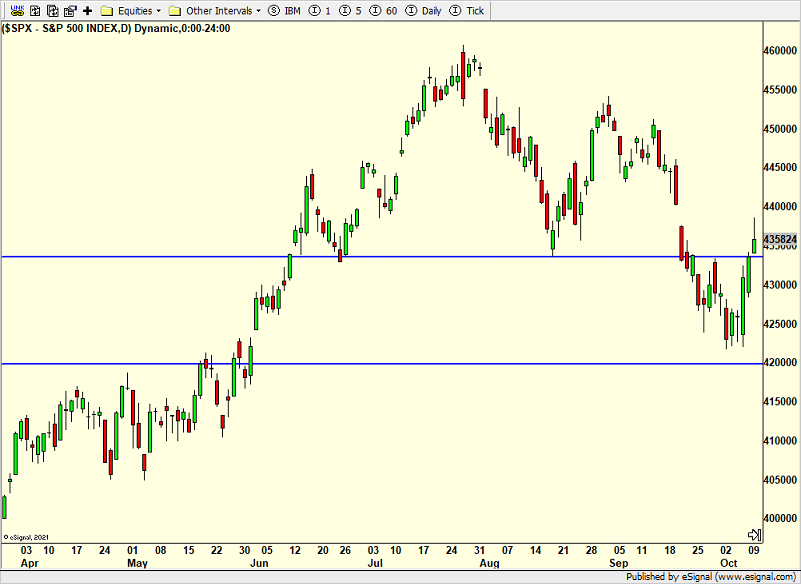 Both my time and price windows have been met for the bottom as you know. However, my lack of high conviction remains.Maybe I am being too cute. Maybe I am trying to be too perfect. We shall see. We have done a lot of buying over the past week or so, but I can't say that I am going to give new positions a lot of space. Dancing closer to the door seems like a good strategy.
One thing that has supported the low is long-term treasury yields below. From 4.90% a few days ago, they have fallen to 4.60% today. I do not expect yields to fall like a knife. Rather, I think they should find interest well above 4.40% and stage at least one more rally attempt. If they cannot hit 5% or more, then I think we have the makings for a more significant peak.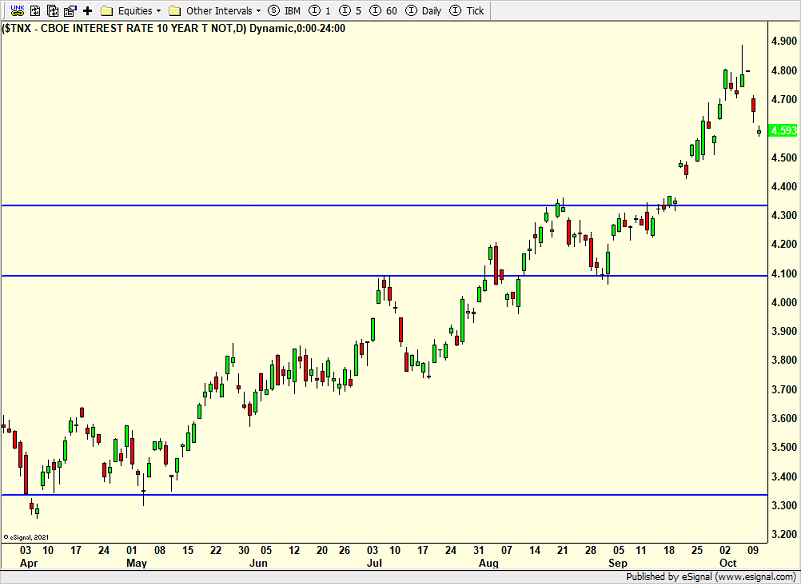 Thursday brings the CPI report which should show inflation ticking up. Let's see how markets react initially and then by the close. Stocks have run hard for a week and a few days down would likely help the intermediate-term prospects for a rally into January.
On Tuesday we bought CARR, MNDY, JOE, PCY, NXPI, XLU and more QQQ. We sold PFE.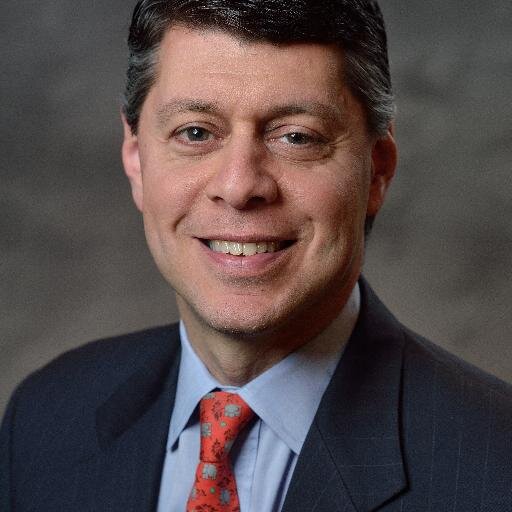 Author:
Paul Schatz, President, Heritage Capital