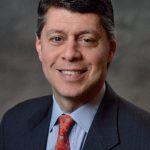 Paul Schatz, President, Heritage Capital
The Pieces Are Falling Into Place
As I mentioned on Monday this week has a seasonal tailwind, but especially Wednesday and Friday. Then next Monday has a headwind. I found it so interesting that as stocks rallied in broad-based fashion on Tuesday, pundits became so enamored. Since the October 13th bottom, all we have heard was folks selling the bear market rally. Now it seems like pundits pivoted to buying for a year-end rally. I guess after a 12% rally in the S&P 500, the masses are tired of missing out.
For the past few months when I discussed my forecast for a Q4 bottom, most likely in the second or third week of October, I said that in order for the low to last we needed to see the dollar peak as well as 10-Year and 2-Year yields. Let's take a look at where we stand.
The dollar is first and it is crystal clear that we have seen a decline of significance. The peak for this cycle should be in although a few percent rally would not be surprising. If I am correct, risk assets will benefit. Stocks, European over U.S., commodities like gold and oil.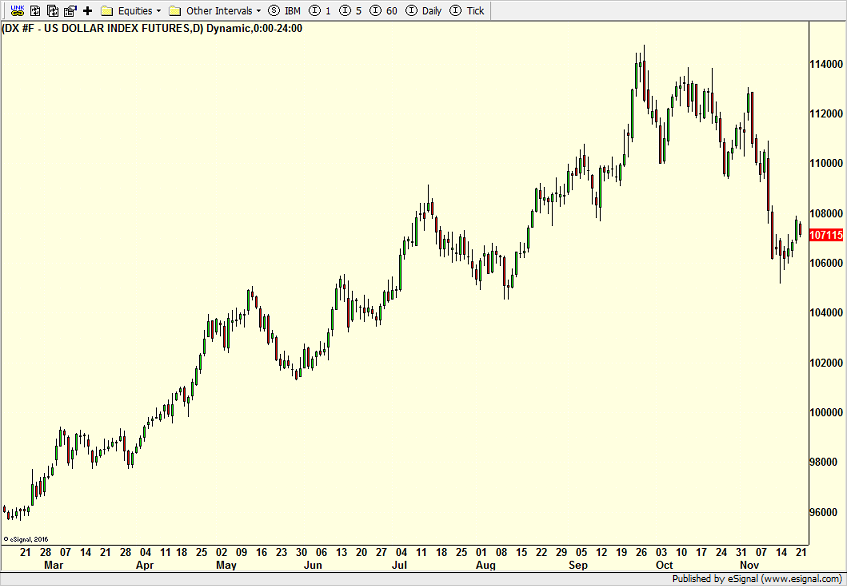 The 10-Year yield is next and that, too, looks like it has peaked for this cycle. I wanted to see it breach 4% and then stay below. So far, so good.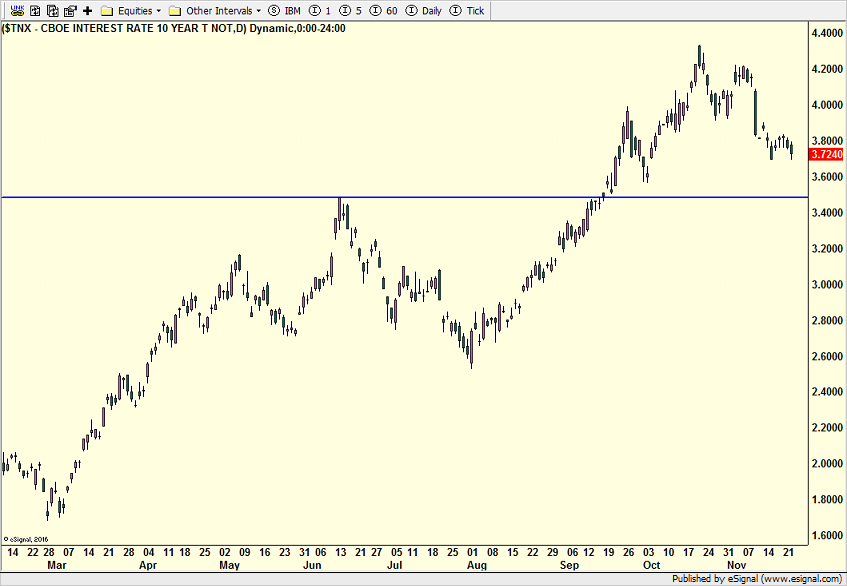 Finally, the 2-Year has been the most stubborn and while it has declined, I do not have the same conviction that it has peaked for the cycle. It may have, but we want to see more decline with feeble rally attempts.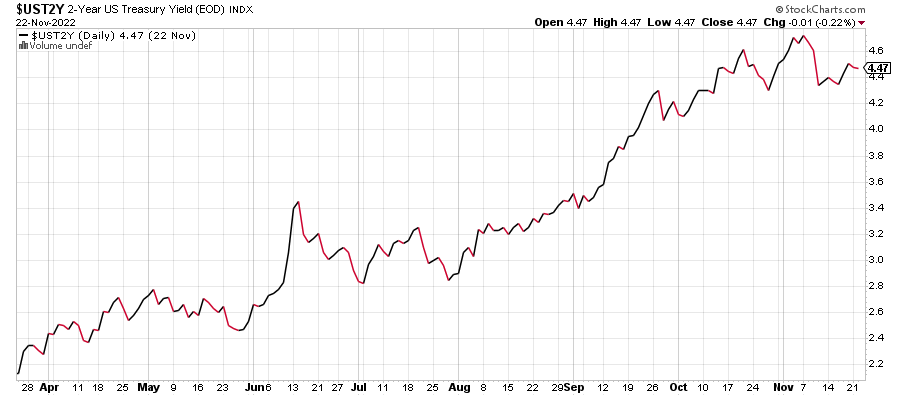 Detractors will say that the reason these instruments have reversed course is because economic growth is slowing and recession is coming in 2023. Well, no DUH as the kids say. That is the most likely scenario for 2023. But just because recession is coming or may come doesn't mean that the stock market is going down another 25-40%. We have already seen the S&P 500 decline 25% and the NASDAQ 100 40%. They didn't do that because the economy was perceived to be doing well into 2023. They fell on the likelihood of weakness 6-9 months ahead.
I am sure we will send a Thanksgiving email tonight or tomorrow, but let me wish you a happy and meaningful Thanksgiving surrounded by those important to you! Family, friends, food, football and more. And what would Thanksgiving be without me closing with LET'S GO COWBOYS!
On Monday EMB, KIE, more ORLY and more IVE. On Tuesday we bought EWW, DWAS and more BIB.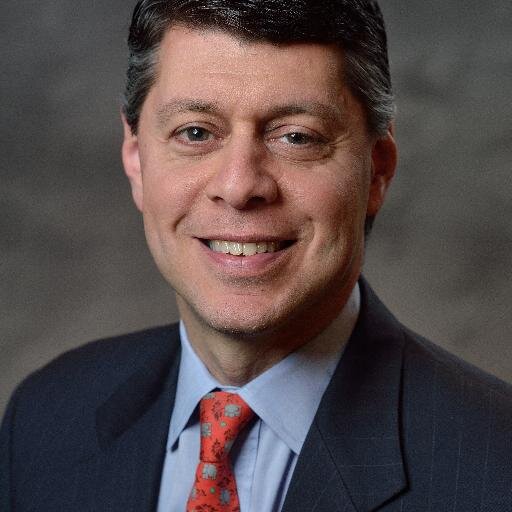 Author:
Paul Schatz, President, Heritage Capital