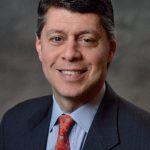 Paul Schatz, President, Heritage Capital
Ugly Friday For The Bulls But It IS Monday – Scenario Building For Q4
Friday was an ugly day for the bulls, certainly price-wise. The NASDAQ played downside catch up from what has been an outperforming position. Interestingly, the number of stocks advancing versus declining was the strongest of the past three days.
I added a scenario which I thought was almost dead. It's in light blue below and quickly drawn in. The S&P 500 has some more downside this week to breach the October lows and bottom somewhere around 4200. 4200 is not some magical number. Stocks could bottom just above or a few percent below, but that scenario relies on the market finding buying interest this coming week.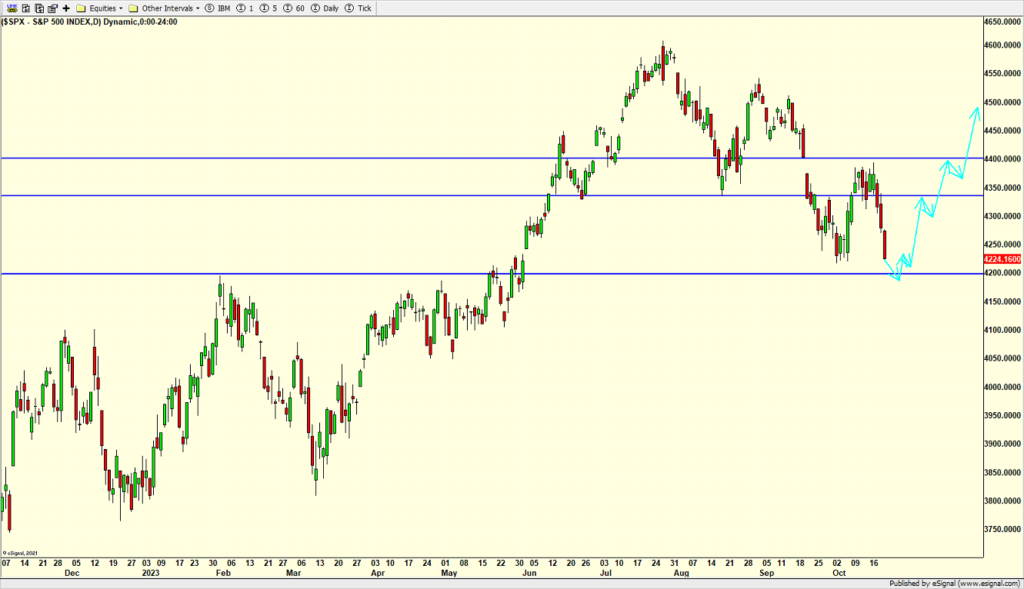 As I have been asked about the other stock market indices, below is the Russell 2000 of small cap companies which has been the weakest index since early 2021 overall. It looks nothing like the S&P 500 nor the NASDAQ 100.
Finally, it's Monday and the S&P 500 has been up almost every start to the week for the past four months. That's insane. It's been all over Twitter and the financial press. With such widespread acknowledgement, I would have expected some firming into the close on Friday. But stocks closed almost on the low screw as concerns about the war in the Middle East spreading. I also did some super fast analysis of the previous Fridays to see if a pattern emerged. Nothing that I could find.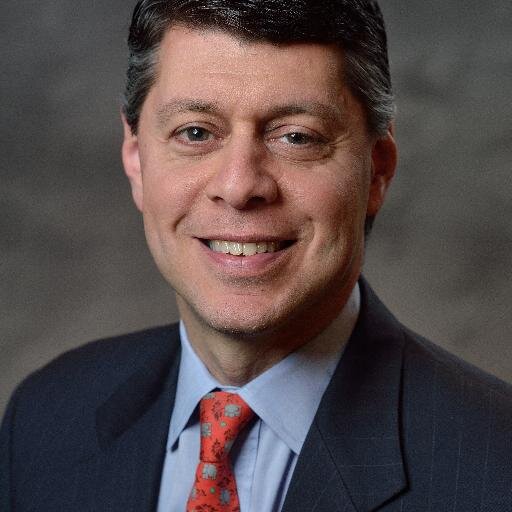 Author:
Paul Schatz, President, Heritage Capital