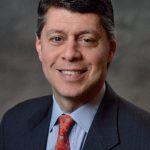 Paul Schatz, President, Heritage Capital
Will Pundits Finally Turn Bullish?
I am looking forward to seeing many of you tonight at the next Heritage Capital virtual event as we learn a delicious new dessert and bake it on our kitchens. Of course with Friday being here, adult libations are welcome and encouraged. We are working on the in person client event for late summer. Stand by.
Markets are getting much  more interesting. I have been pretty much pounding the table positive since September. It hasn't always been easy, but that has been my conviction. I called 2023 the year of the bull as stocks, bonds, gold and crypto all looked to rally. Negative narrative after negative narrative has been spun in the media all year. Recession, inflation, war, Fed, debt ceiling. And that's not all. The latest has been the "narrowness" of the rally with only 7 stocks accounting for almost all of the gains in the S&P 500.
Meanwhile, stocks have powered ahead for much of 2023 as many, much or most of big money has been defensive, something I continue to discuss. These investors cannot stay that way as the major indices break higher one by one. More than just little by little, markets will pressure them to throw in the towel and buy, uncomfortably. It feeds on itself. This happened in 2020, 2019, 2017, 2013 and 2009 after major bottoms.
Just listen to the pundits. For months after the October bear market low, all we heard was the rally was just a bear market bounce. Recession was coming and there was no way the October lows would hold. Start to worry when we start to hear those folks convert to the bullish side. It's coming. It always comes. If it doesn't then I guess stocks could race to all-time highs within the next three quarters.
Don't get me wrong. All is not hunky dory. It rarely is. High yield bonds (chart below) which are my favorite canary in the coal mine for market liquidity need to act a whole lot better. And woes in the banking industry are well known.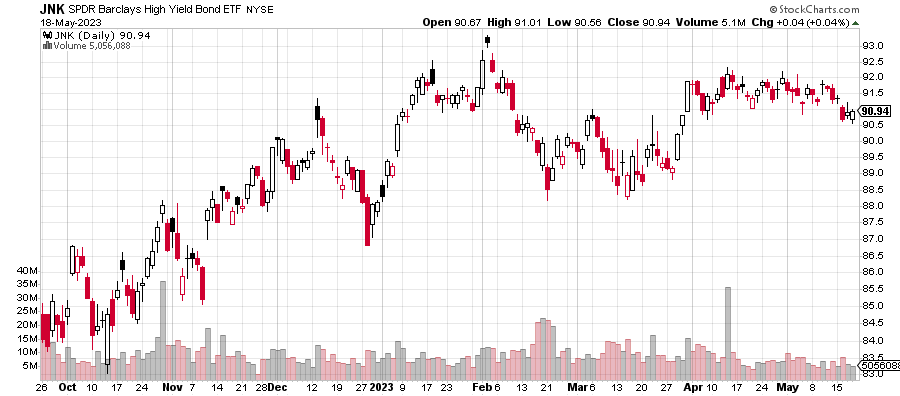 Sorry to everyone seeking a nice, spring weekend in New England. I am rooting for some wet stuff falling from the sky. And it looks like Mother Nature will deliver on Saturday. I filled so many holes in my lawn from one of my dogs digging and I am finally growing grass, courtesy of my friends at Jonathan Green, the only lawn products I buy. We haven't had rain in a while and my nascent sprouts need some water.
On Wednesday we bought FSTA and LABU. We sold some PODD and some SBSW. On Thursday we bought TEAM, ENSG, more QQQ and more EPOL. We sold FDD, FSTA, JNK, TUR and TLT.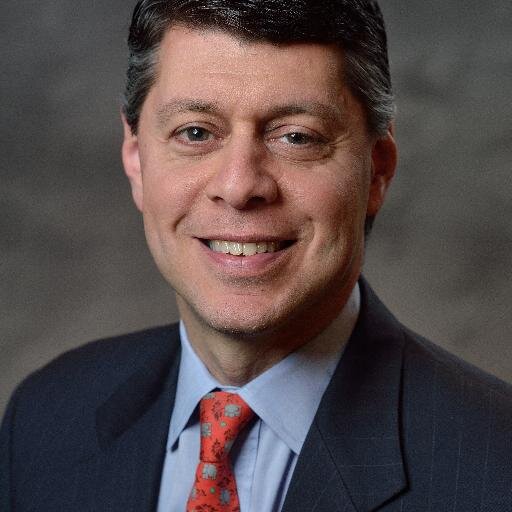 Author:
Paul Schatz, President, Heritage Capital