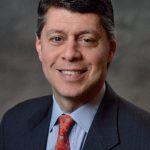 Paul Schatz, President, Heritage Capital
Local Bank News in Connecticut
Long time readers know how critical I was of how the whole New Alliance Bank merger with First Niagra went.  While it was a good deal at the time for shareholders, their CEO and the bank said one thing over and over, yet their actions did the opposite.
http://www.ctpost.com/news/article/Former-NewAlliance-CEO-taking-over-at-BNC-3492708.php
New Canaan-based BNC Financial Inc., a $500 million institution, has hired Peyton R. Patterson, former NewAlliance chief executive officer, to lead an expansion that one day could include a public offering.
BNC Financial, the holding company for the Bank of New Canaan, The Bank of Fairfield and Stamford First Bank, announced Patterson will take over for M. Jay Forgotson in September. Forgotson will continue as president of the Bank of Fairfield and has no intention of retiring.
Patterson faced criticism in the press and in the community over the sale of NewAlliance, a New Haven-headquartered bank, to a New York institution and walking away with a pay package that was estimated to be worth between $16 million and $23 million. The deal, however, paid $14.09 a share, a 24 percent premium, for NewAlliance.
One such critic, Paul Schatz, president of Woodbridge-based Heritage Capital, said he didn't like the way Patterson and the board at NewAlliance exited and the way the deal came together after rhetoric of NewAlliance being committed to New Haven and the community.
But Schatz said bringing in Patterson is a coup for BNC.
"She's certainly a very qualified and talented business person with a successful career," Schatz said. "It certainly is a big positive."
But he cautioned time will ultimately tell if this is a great move for the bank. He said Patterson was on track to lead a mid-regional financial institution and not take over a community bank.
Schatz noted the environment for mergers and acquisitions is quite different today than when Patterson built NewAlliance.
BNC had been looking for its next CEO since last summer.
In August of last year, Forgotson, a founder of the bank and a significant investor, informed the board of directors he would not serve as CEO past June of 2013 and that the group should look for a successor.
"I'm truly amazed we were able to bring her into this organization," Forgotson said Wednesday in a phone interview, citing Patterson's role in merging three banks into NewAlliance, going public and acquiring three more, all between 2002 and 2010, when the operation was sold to First Niagara Financial Group for $1.5 billion.
Patterson has more than 25 years in finance, including nearly a decade at the helm of NewAlliance Bancshares and executive roles in lending and consumer services with Dime Bancorp and Chase Manhattan. She was named Community Banker of the Year by American Banker in 2008 and ranked as one of the top 10 CEOs in banking in 2006 by U.S. Banker.
While she has taken time off from banking since the deal closed in 2011, the BNC board expects her to take her new bank to the next level and maybe beyond, according to Forgotson.
"She'll be a great driving force to bring this bank to the level of a regional bank," he said. "We anticipate major, major success."
BNC Financial was formed in 2007, five years after the opening of The Bank of New Canaan. The group added The Bank of Fairfield in 2008 and Stamford First in 2010. Assets have grown from about $200 million in 2007 to $500 million, according to Forgotson. And the company reported record profits of $2.2 million in 2011. It operates five branches.
NewAlliance had 88 branches and $8.7 billion in assets at the time of the sale.
Besides the branches BNC operates under its core brands, it has filed to open a limited commercial and industrial lending operation in Bridgeport under The Bank of New Canaan. The application is pending before the state Banking Department. When asked if the bank was looking to go public on a major exchange, Forgotson said it was too early to say and, ultimately, a matter of strategy like that would be something Patterson would have to review. BNC does have some shares traded over the counter.
He said flatly the "bank is absolutely not for sale," noting they would not have brought her in just to sell it.
Forgotson is familiar with Patterson.
"My bank Cornerstone Bank was acquired January 2, 2006, by NewAlliance," he said. "I was operating in Fairfield County. I didn't work directly for her … but I got to know her a little bit."
Patterson, a one-time Greenwich resident, lives in Madison and plans to move to New Canaan. She was not available for comment Wednesday, but said in an official statement she was honored to be joining BNC and sees its strong financial position as a good base from which to grow the bank.
Patterson serves on several boards and commissions, including the Connecticut Council for Education Reform, The Greater New York United Way and the Greenwich YMCA.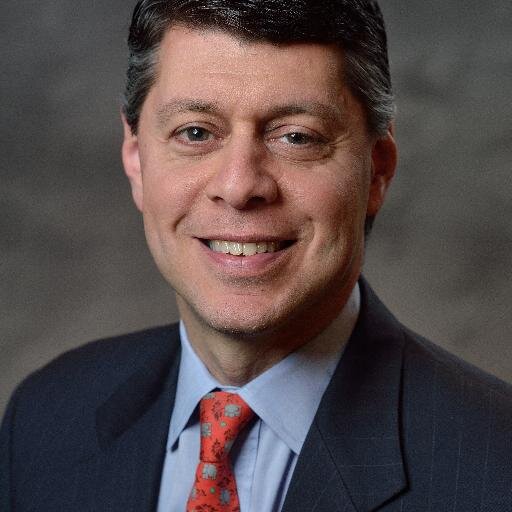 Author:
Paul Schatz, President, Heritage Capital