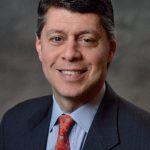 Paul Schatz, President, Heritage Capital
"EVERYONE" Talking Bond Yields Now
Thursday was an ugly day. It was one of those "throw everything out with the garbage" kind of day. All indices and all sectors were red. The surge in 10-year yields was blamed. As you know, my forecast for 10-year yields in the first half of 2021 was in the range of 1.3-1.4%. Bond yields hit 1.6% intra-day yesterday as you can see below. The next "logical" levels are 1.65% and 2%. I do not believe we see 2% this year.
Rather, bonds look like they are getting to the point of being very stretched and sentiment has become fully bullish on yields going higher. Turn on a financial show and bond yields are a hot topic. Stock market pundits have suddenly become bond market mavens. That is not a recipe for a spike higher from here in long-term rates.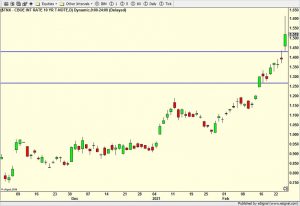 The stock market saw the volatility index, VIX, spike above 30 on Thursday. As you can see below, while it was a large move in percentage terms, it is not yet up to the levels we saw earlier this year and in Q4. And frankly, it doesn't need to spike higher for stocks to find a low.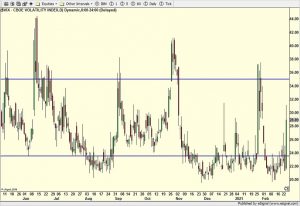 As I wrote about the other day, there continues to be two very easy lines in the sand that everyone can see, bound by the old highs and this week's lows. Obviously, keeping an eye on the NASDAQ 100 as well as bond yields is the most popular theme right now.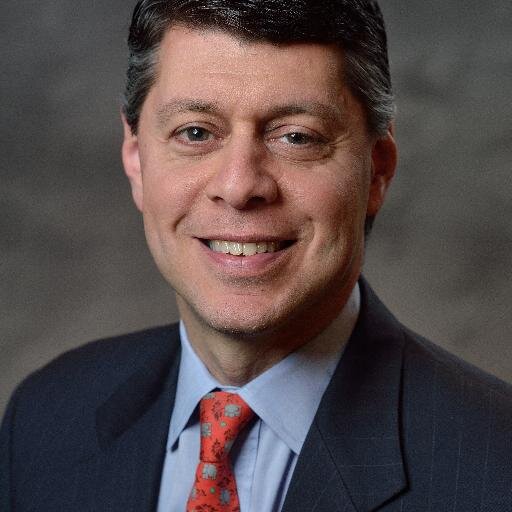 Author:
Paul Schatz, President, Heritage Capital