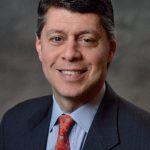 Paul Schatz, President, Heritage Capital
Powell Pours Cold Water on The Markets
On Friday, I came in with a very specific plan for the day. I was looking to be a seller overall, but I really wanted to see how the markets reacted to Fed Chair Jay Powell's speech rather than what he actually said. First, I was surprised at just how hawkish and stern his remarks were. I kept waiting for the "but" or "however" which never came. He never even hinted at the elusive soft landing like we saw in 1995 and 1999. And then the speech just stopped after about 10 minutes. I thought for sure that it would be at least 30 minutes or more. That was really odd.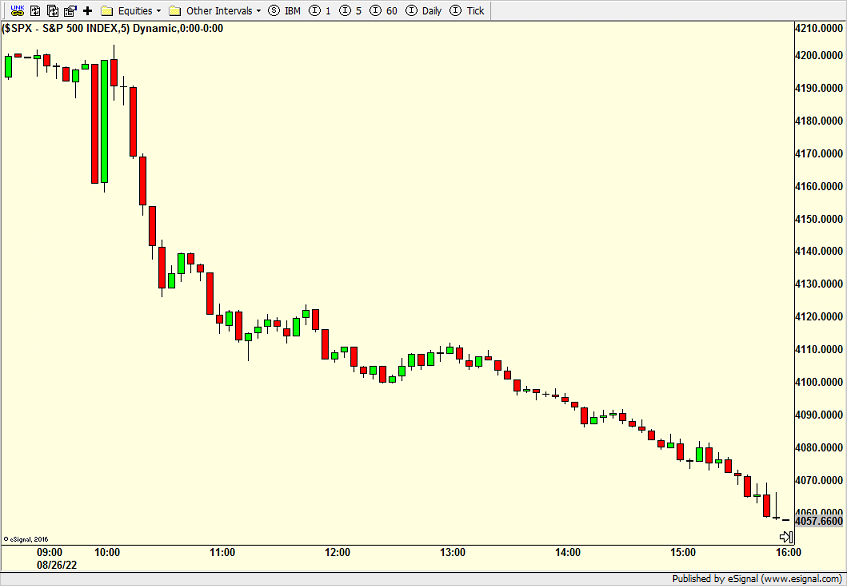 Stocks and other risk assets sold off hard during Powell's speech, even defensive stocks that would normally hold up okay during weaker economic times.But right after he finished, stocks regained all of what they lost as it appeared as though some major computer buying was taking place. That lasted all of 10 minutes before stocks collapsed.
As you can see at the end, we did plenty of selling on Friday, some into the post-Powell spike higher and other sales during the afternoon. Before you look too deeply into this and conclude that I am now outright negative and looking for a major decline, I think you should reign that in right now. While that may ultimately be the case down the road, the facts are not in evidence to justify. Many of our stock positions were half size and they either got stopped out or I was selling because I have other stocks I am looking to buy. Our newly initiated gold position got stopped out. Selling Europe was because our weekly rebalanced alpha signal turned negative on Thursday. And some sales were because we had too much exposure and I wanted to lighten up.
Friday looked like one of those kitchen sink declines with everything going down. No surprise that more than 90% of the volume on the NYSE was in stocks going down and more than 99% of the volume in the S&P 500 followed suit. The decline was nasty. And pre-market today looks like a continuation. However, it's a long way from 9:30am to 4pm. Let's see what happens and how it happens. We know that Powell will not be walking back any of those comments so it's important to watch market action on Monday and Tuesday for either signs of acceleration lower and an attempt by the bulls to put up a stand. I think the latter is more likely.
On Friday we sold BIIB, BMRN, FREL, MCRI, RSP, SHOP, TQQQ, W, VGK, PMPIX, some BIB, some FAS and some levered NDX.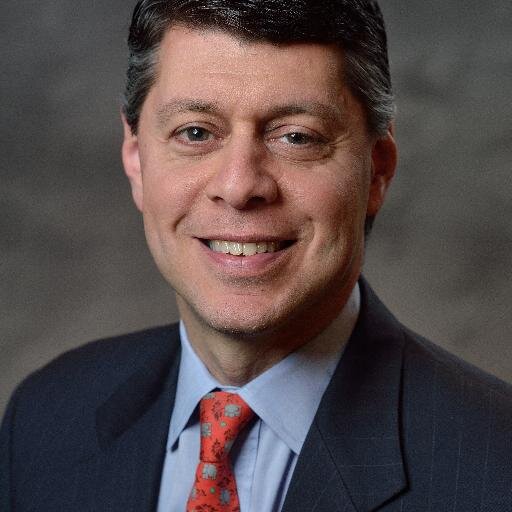 Author:
Paul Schatz, President, Heritage Capital