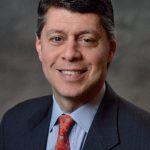 Paul Schatz, President, Heritage Capital
Stocks Rally Through Feb Highs – Bullish Sentiment Rising
On the surface we have seen one powerful move off the March bottom in the stock market. It's been almost relentless with only one real down day out of 10. Additionally, we saw many of the major indices exceed their February highs, an area that has garnered much attention as lines in the sand for the bears to know they're wrong. You can see that below in the S&P 500 with the blue, horizontal line.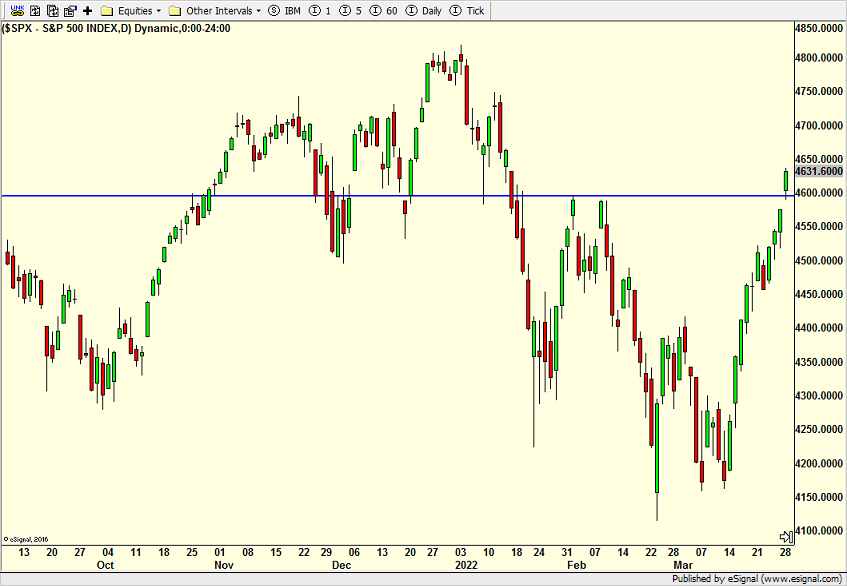 While I didn't think stocks would get to those levels so quickly and not in March, that's where they are and I expect to see a surge in bullish opinion this week. Should stocks not begin to recede soon, the next area to watch will be all-time highs, something very few people have had on their radar screens all quarter. Of course, I have been discussing 1994 and 2018 as good analogs for 2022 and how the unchanged level will act as equilibrium throughout the year.
It's not just the S&P 500, so no one can accuse me of cherry picking the index. It's the S&P 400, Russell 2000 and NASDAQ 100 as well. Only the Dow Industrials has a different look.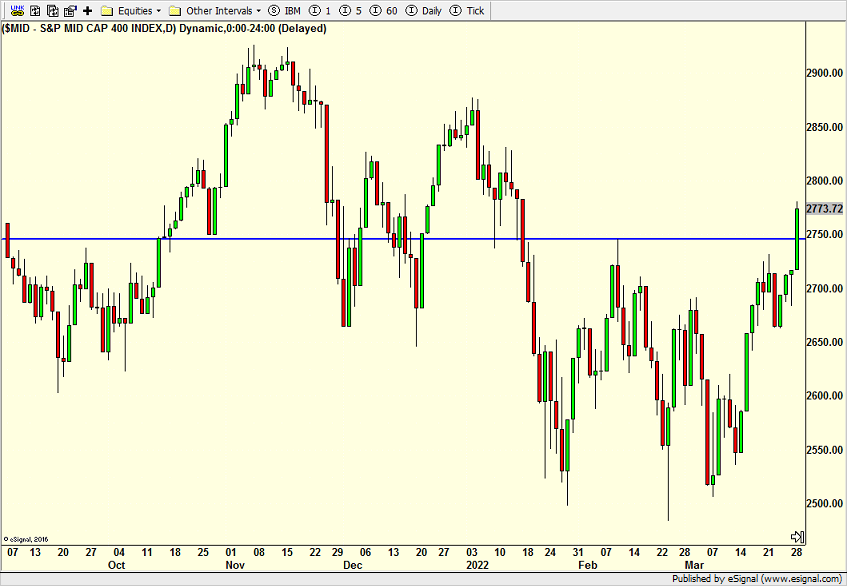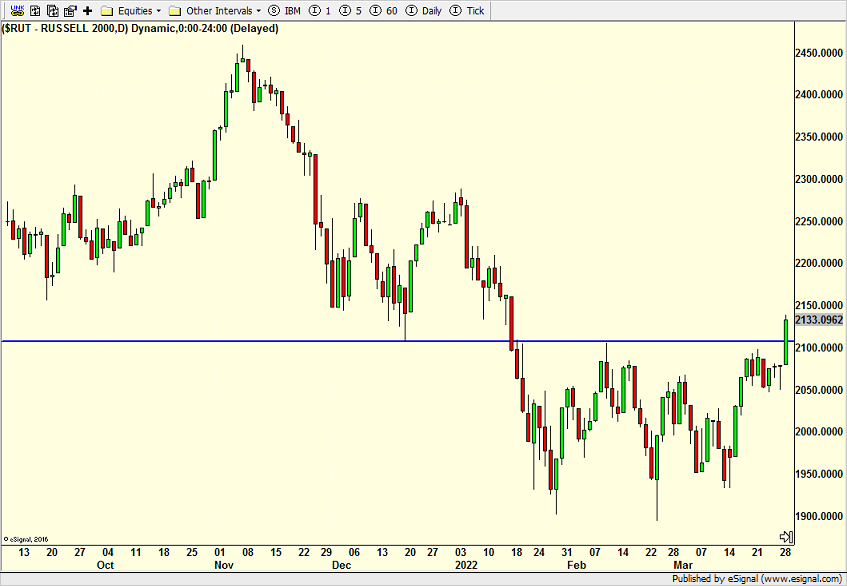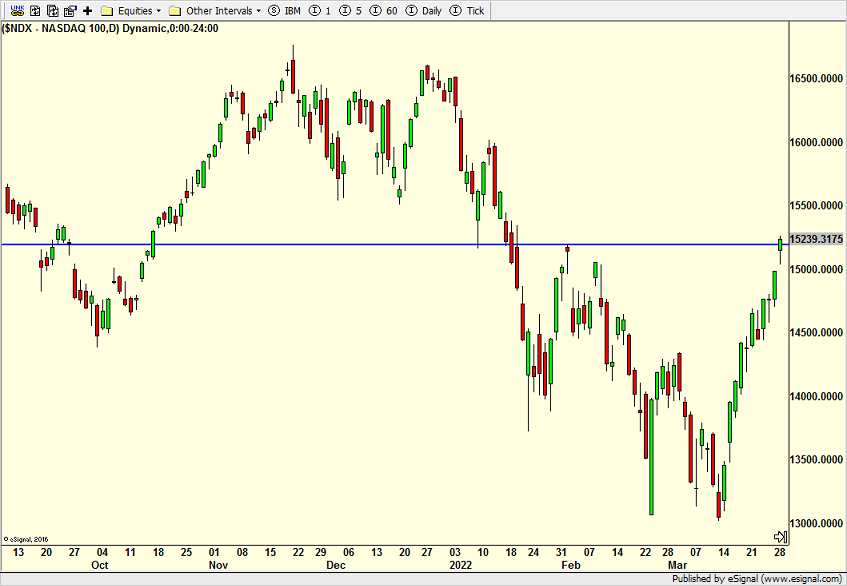 Moves over widely watched areas usually increase excitement. It's interesting to note that since the initial rally day off the bottom, we have not had a single day where 80% of the volume has been in stocks going up. While that's not the death knell for stocks, it makes the rally a bit less convincing.
The bottom line is that the stock market has rallied into an area where if it was going to fail, this would be it. I am not saying it is going to fail, just that the window of opportunity is here, clear and present. For the super nimble, perhaps a good place to book some gains.
On Monday we bought PCY and levered Russell 2000. We sold levered inverse NDX. On Tuesday we bought EMB, SSO, NOV, levered inverse S&P 500 and more levered inverse NDX.
Finally, against a lot of odds and much skepticism, the UCONN women earned their 14th straight trip to the Final Four, an unfathomable achievement. Gas up the jet. Husky nation is about to descend upon Minneapolis and playing with house money!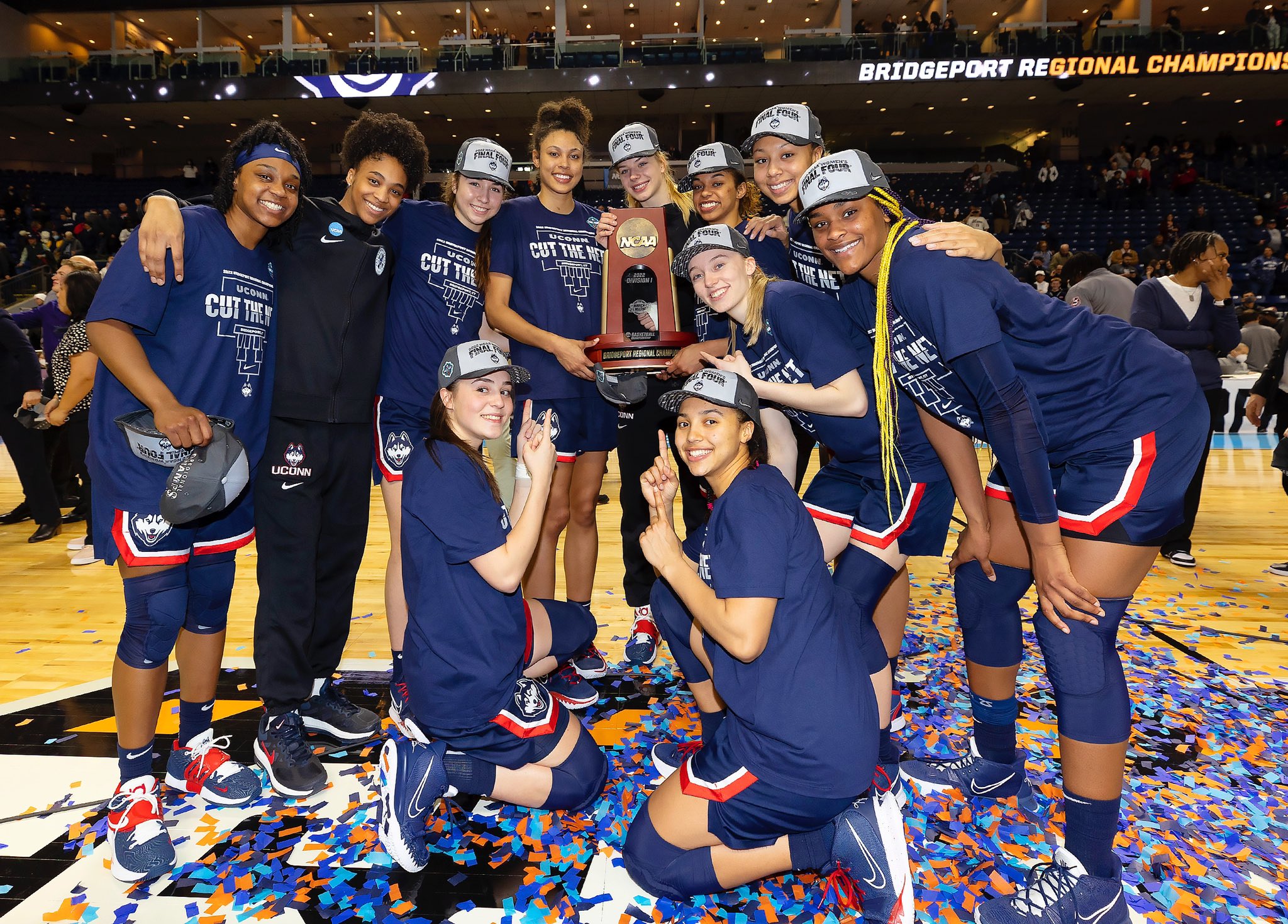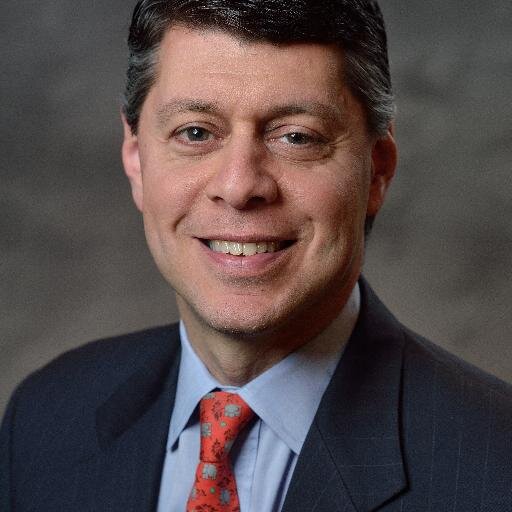 Author:
Paul Schatz, President, Heritage Capital