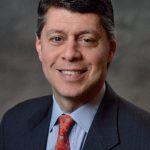 Paul Schatz, President, Heritage Capital
Stocks Regain Half of Bear Market – New Highs Ahead?
Earlier this week I wrote about the stock market visiting the Magical and Mystical level of the average price of the last 200 days. I was a bit snarky and sarcastic as I usually am when pundits make asinine comments and claims. In any case, I wrote that the "obvious trade is to suck money in and then quickly pull the rug". Judging by the last two days and what looks to be a weak opening and options expiration, that's exactly what has been going on. If all goes well for the bulls and the rally remains alive, a 2-3% pullback is in order right now.
From the June 17th bottom, the S&P 500 has regained more than 50% of what it lost. You can see that below by the horizontal purple/pink line. If you squint you can see 0.500 and then the actual S&P 500 index number representing the 50% level. This has been a popular topic of late. I went back and looked for times when stocks were down at least 19% to see what happened when a rally regained 50% of what the market lost.
SPOILER ALERT. The conclusion is that stocks never headed back to the bottom before regaining the prior highs although contrary to what some pundits claimed, it wasn't always cut and dried.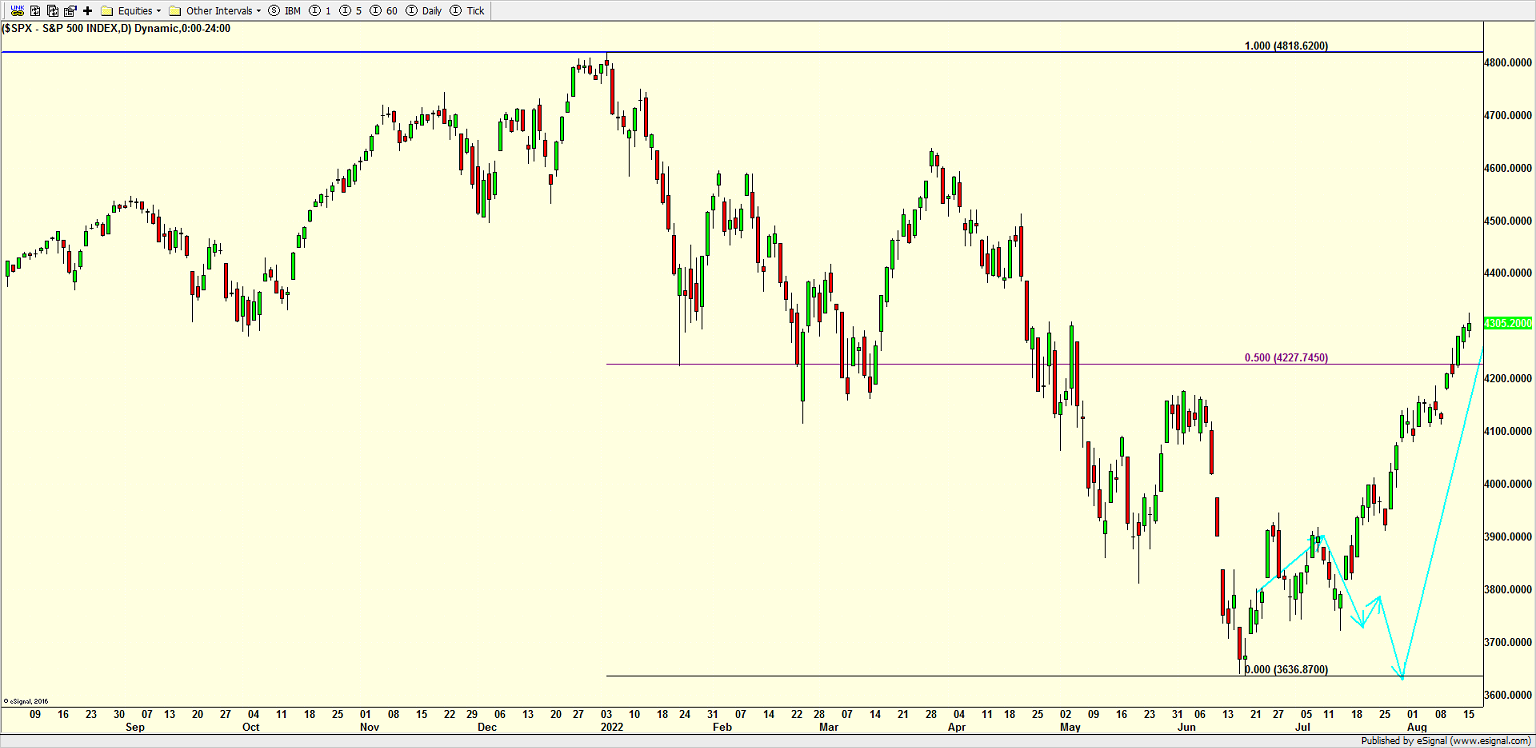 2020 is below and that was among the easiest declines to analyze. Stocks bottomed, regained 50% of what was lost and then quickly soared to new highs. Of course, we saw unfathomable and unprecedented action from the Fed and Treasury.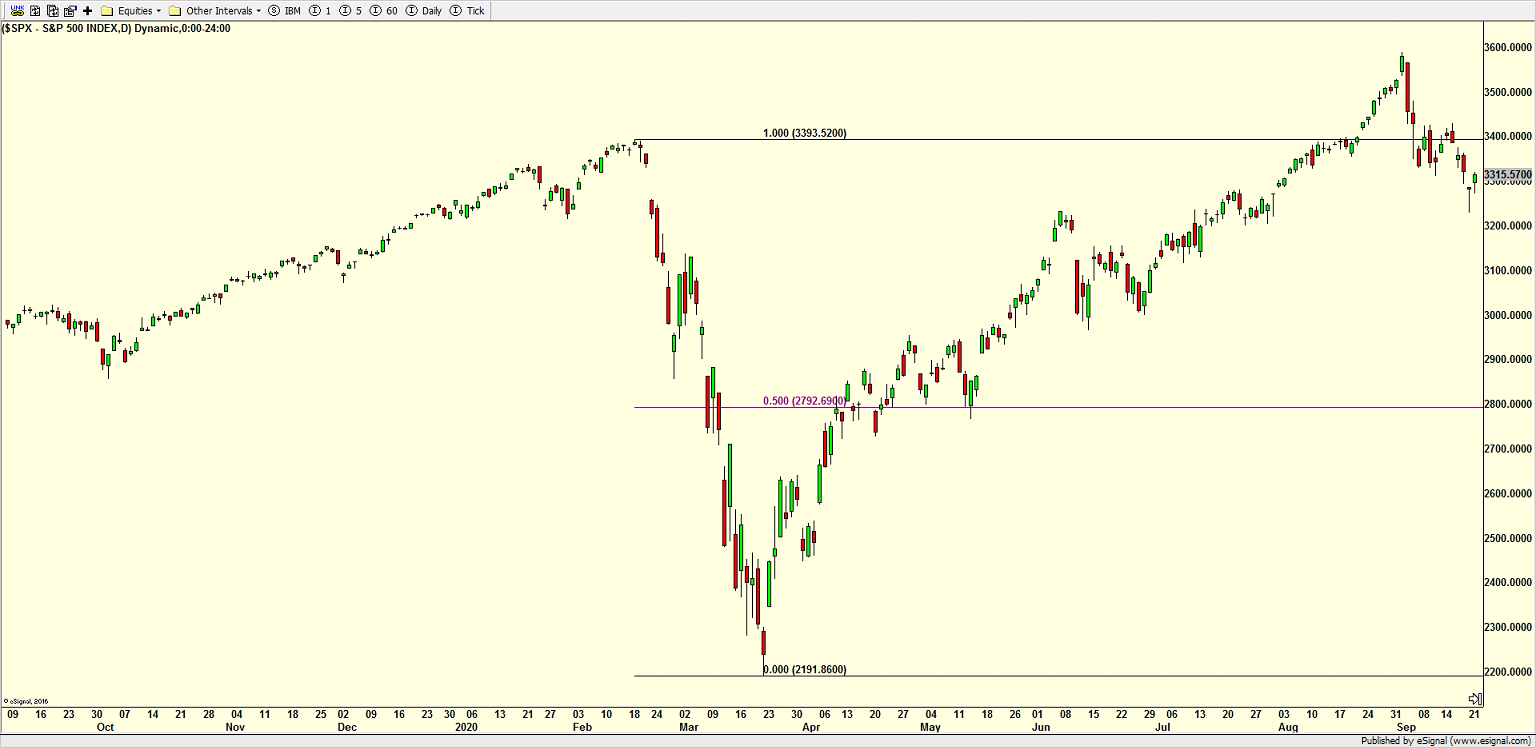 In 2018 we saw a 19% decline and stocks quickly regained 50% of what they lost and quickly soared to new highs as the Fed pivoted away from higher interest rates.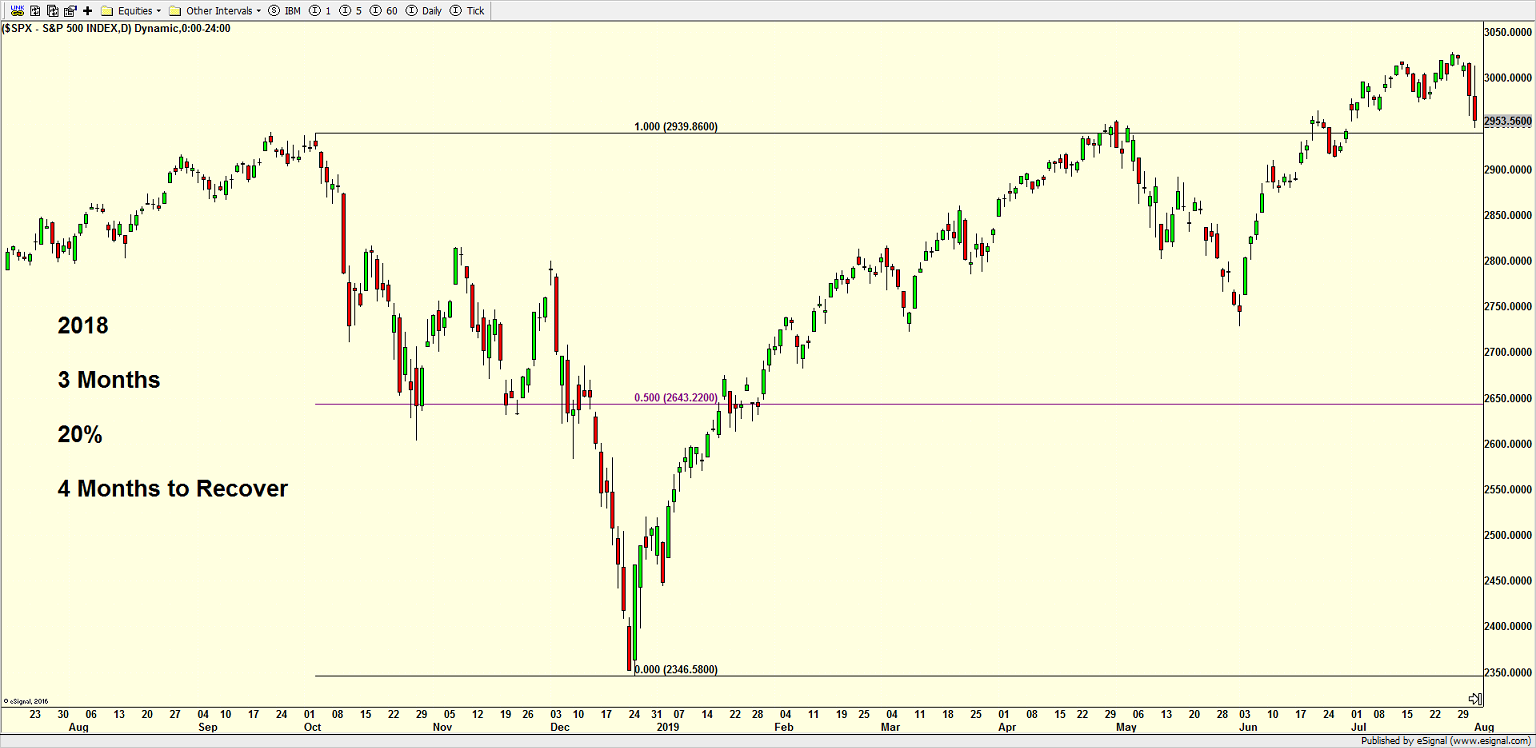 In 2011 stocks lost almost 20% and the bottom was sloppier than in the first two examples. Nonetheless, stocks did march back to new highs even though we saw a November swoon.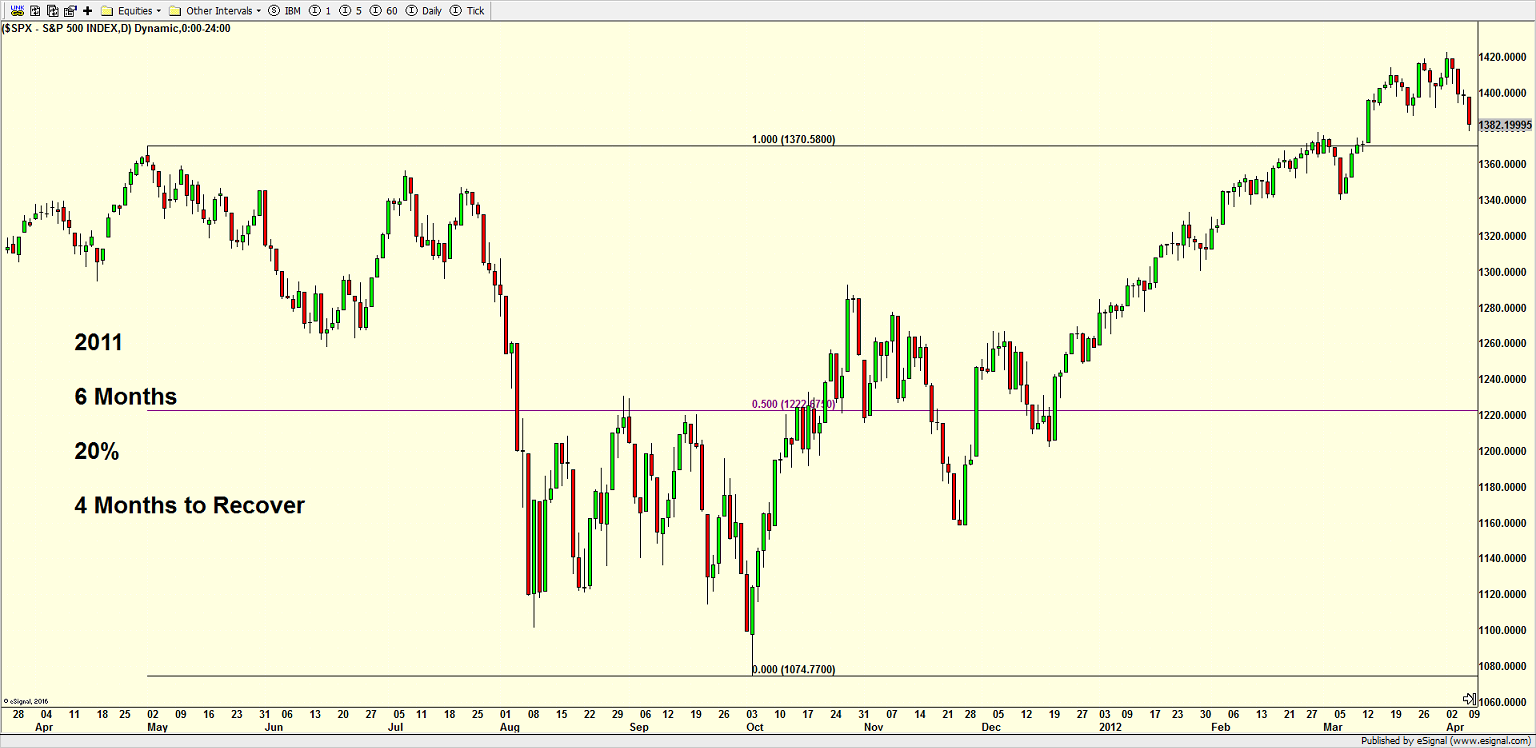 Below is 2007-2009 and the Great Financial Crisis. What I don't show is that in early 2008 the stock market fell 20% from intraday high to intraday low and then regained 50% of what it lost in May 2008 before collapsing again. When I run the same data using closing prices, stocks fell less than 19% and never managed to regain the full 50%. It is splitting hairs; I agree, but that's the full information.
Anyway, you can see that once that generational bear market regained 50% of what it lost, stocks never returned to those 2009 lows although the full recovery took 5+ years.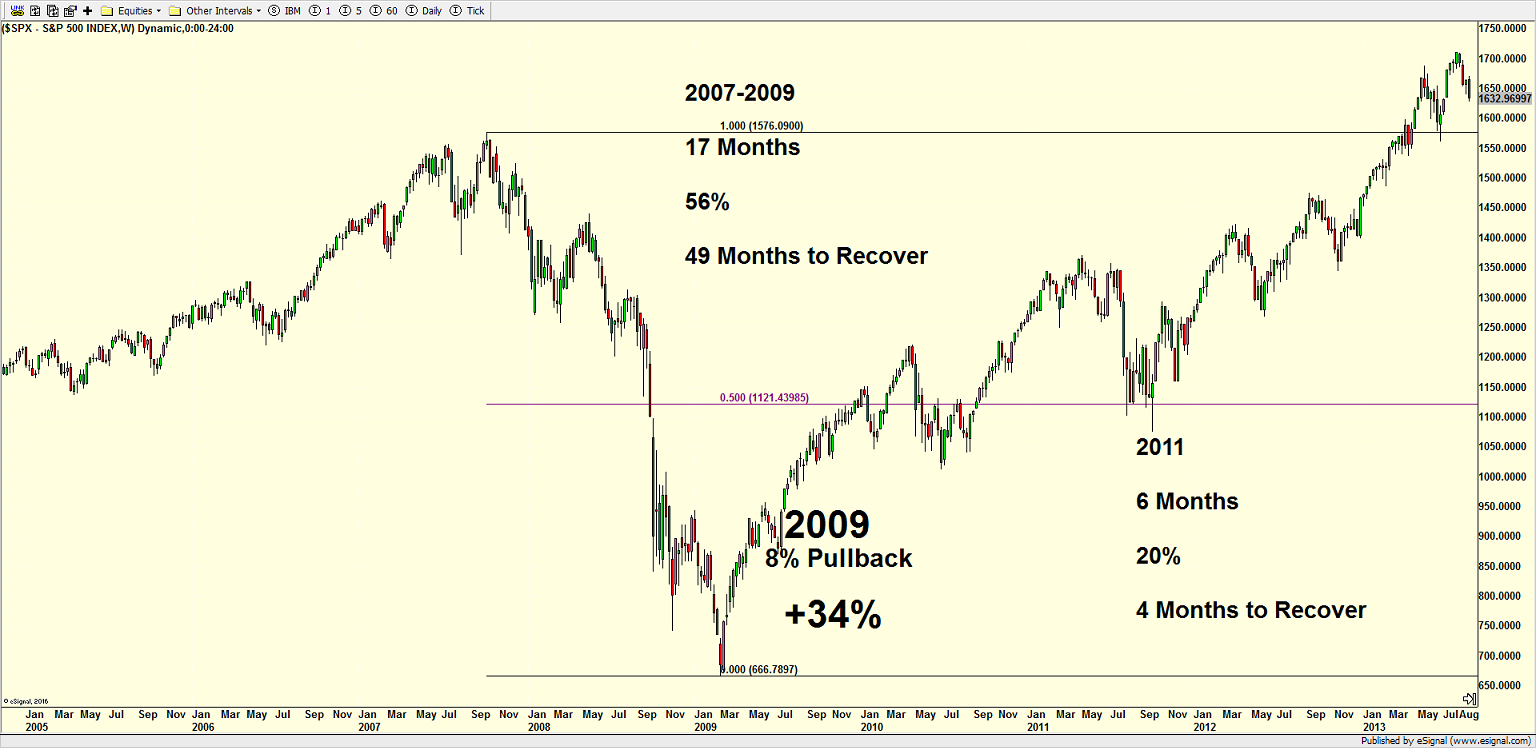 In the 2000-2002 secular bear market the stock market did not regain half of what it lost until late 2004 and then stocks just kept on chugging straight to the 2077 bull market peak.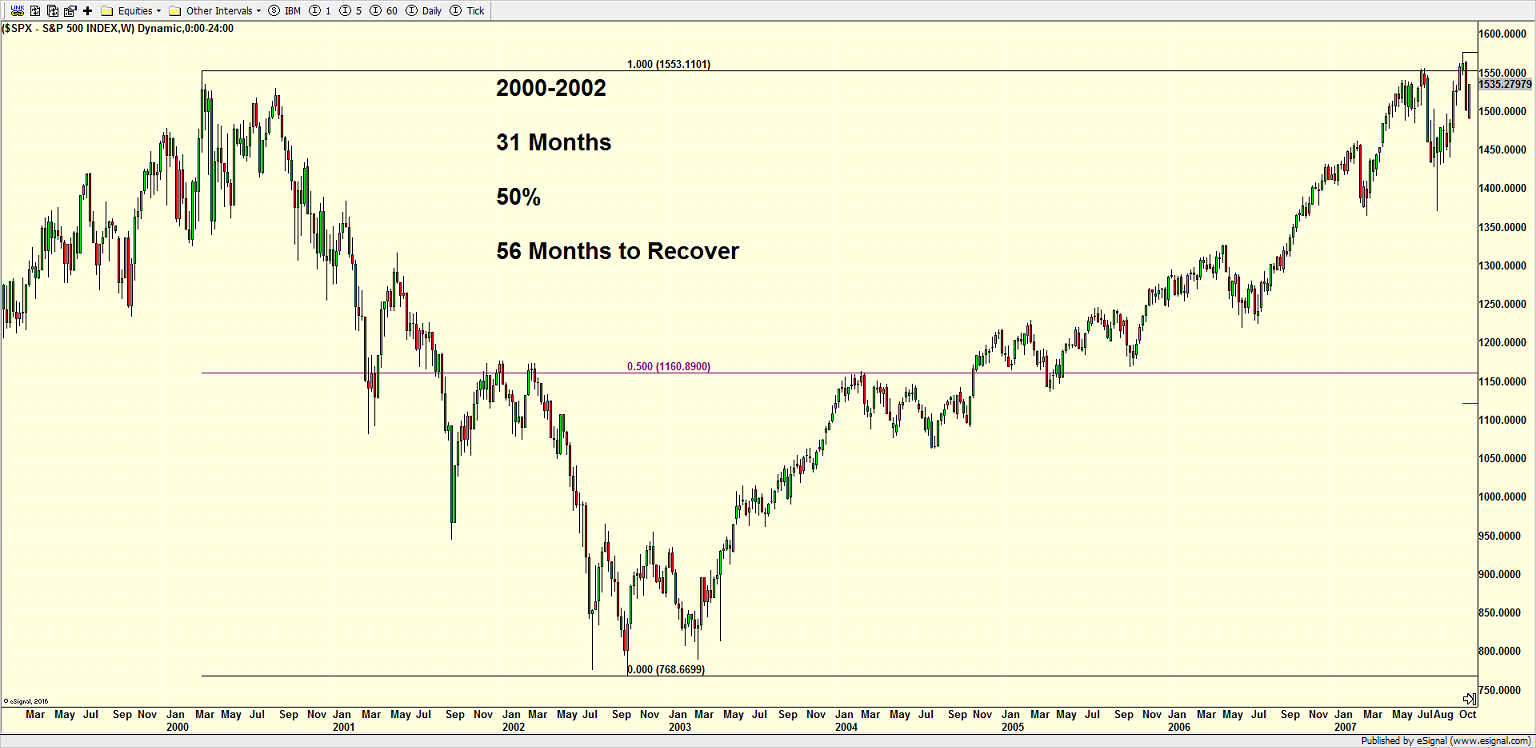 In 1998 stocks came close to recovering 50% of their losses in September, but that did not fully happen until Q4 1998. From there, the stock market soared as the Dotcom Bubble was inflated.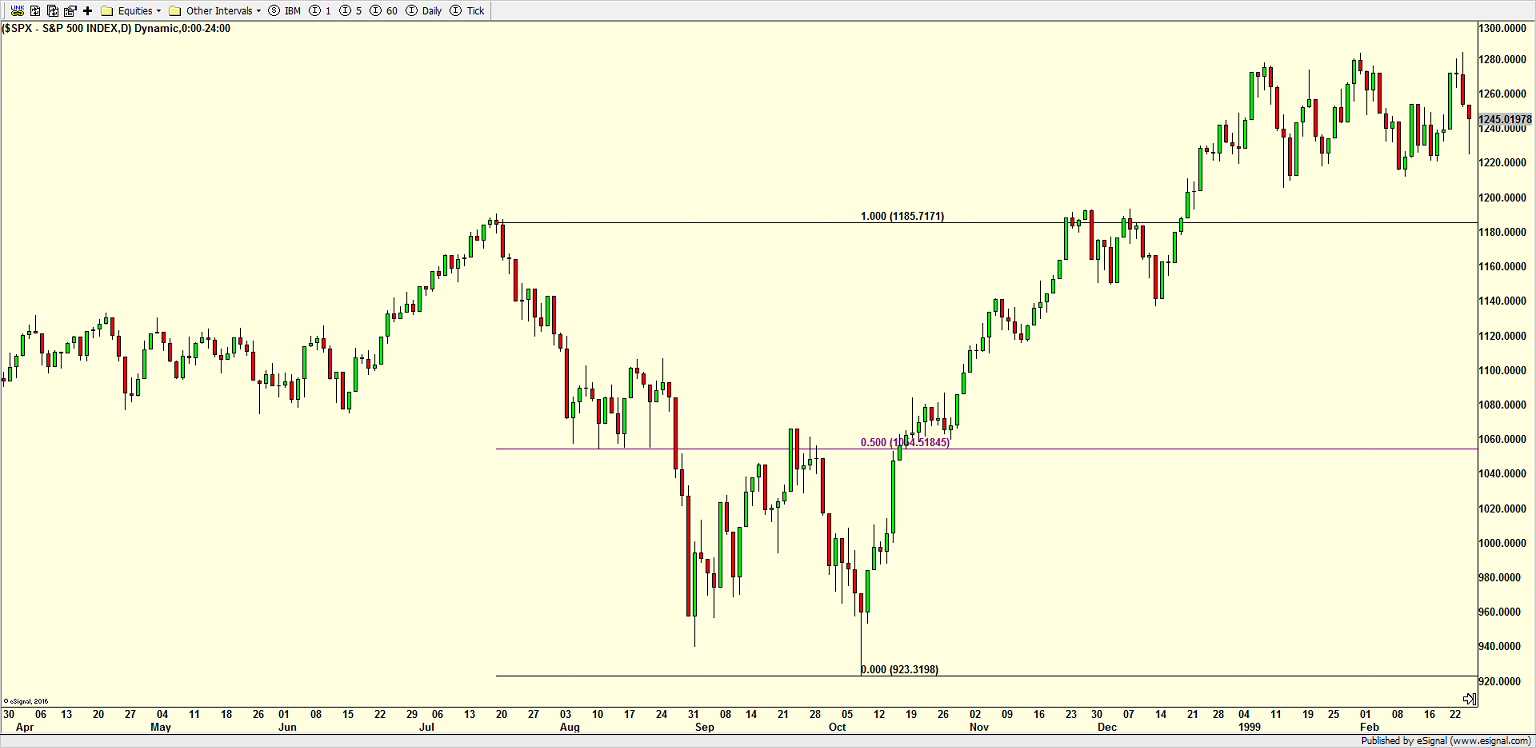 1990 is below and it look similar to 1998 and a bit like 2011. Iraq invaded Kuwait. Oil prices spiked. The U.S. and its allies expelled Iraq. Stocks came close to regaining half of what they lost in late 1990 but similar to 2011, they saw a fakeout to the downside before the young bull market soared to new highs in 1991.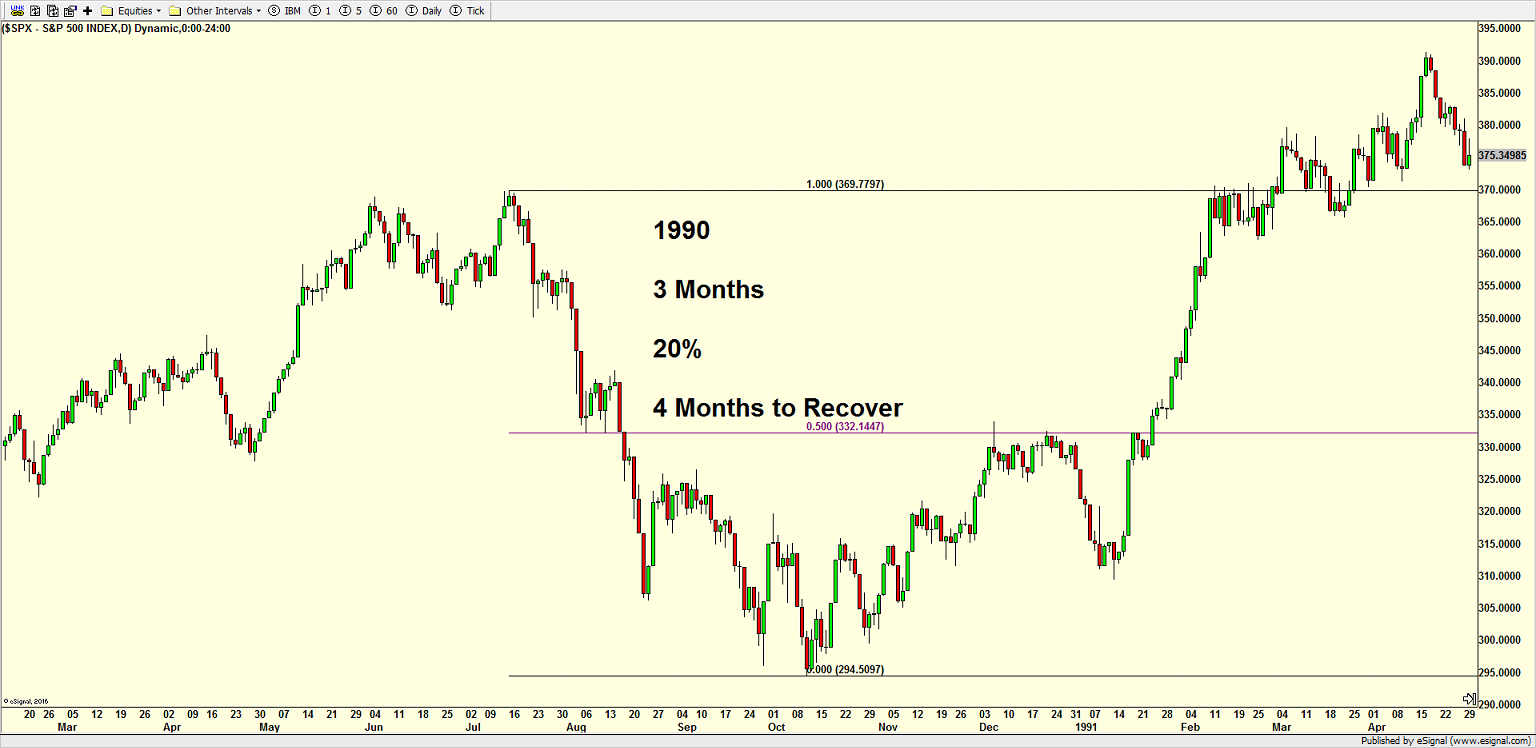 The crash of 1987 is next and unlike the Covid Crash of 2020, the stock market took two years to recover. Regaining that 50% mark also took longer and was more frustrating.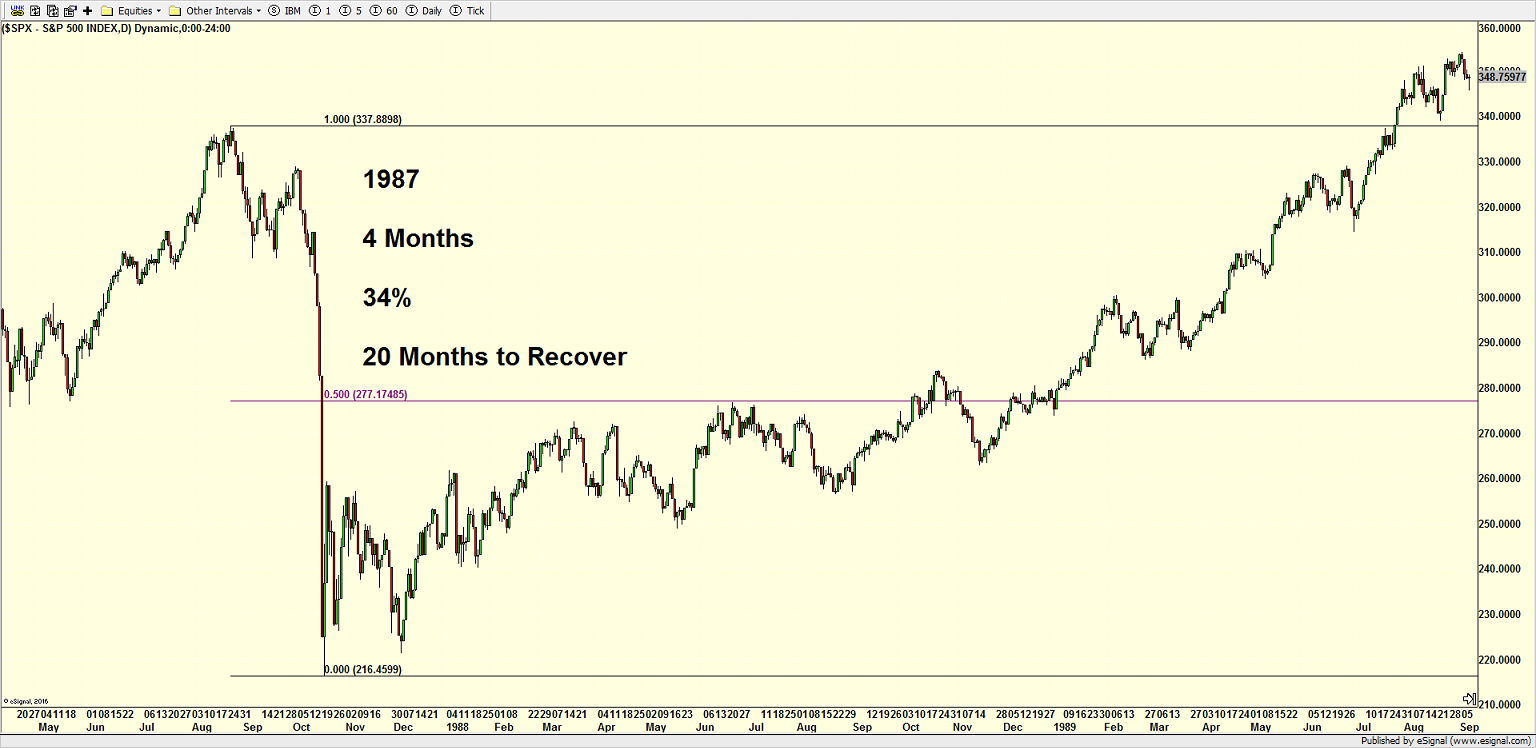 1980-1982 is below and that's the last time the U.S. faced inflation like we have today as well as a Fed bent of stopping it. The 19%+ decline took much longer to unfold,  but the results were the same. Once the 50% mark was regained, stocks never returned to those lows.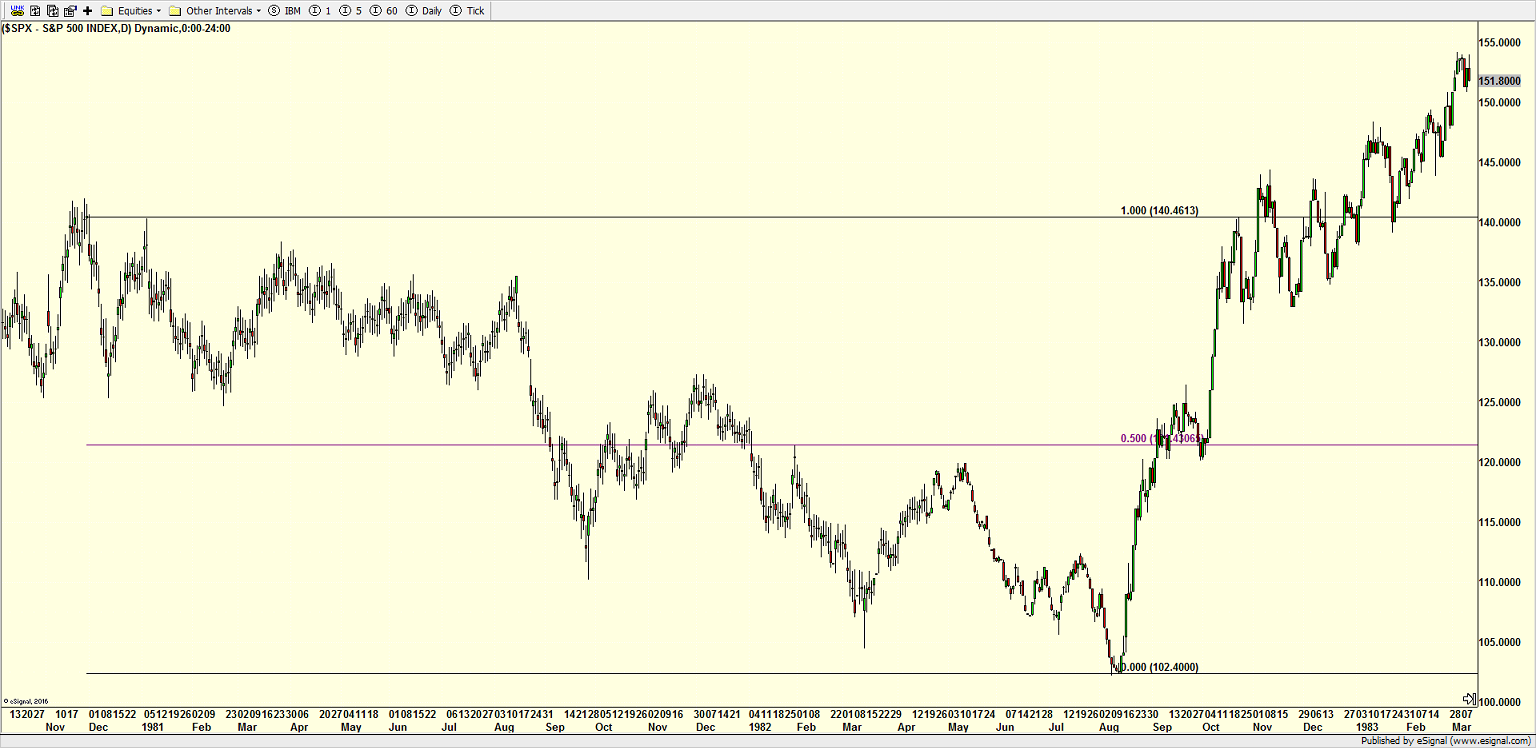 Finally, we come to 1973-1974, the bear market triggered by the Arab oil embargo. The decline was similar to 2000-2002 and 2007-2009 only faster. Once 50% of the decline was regained, stocks did not return to the lows although they did not soar to new highs either. It took all the way to 1982 before stocks finally broke out of what was basically a 14 year trading range.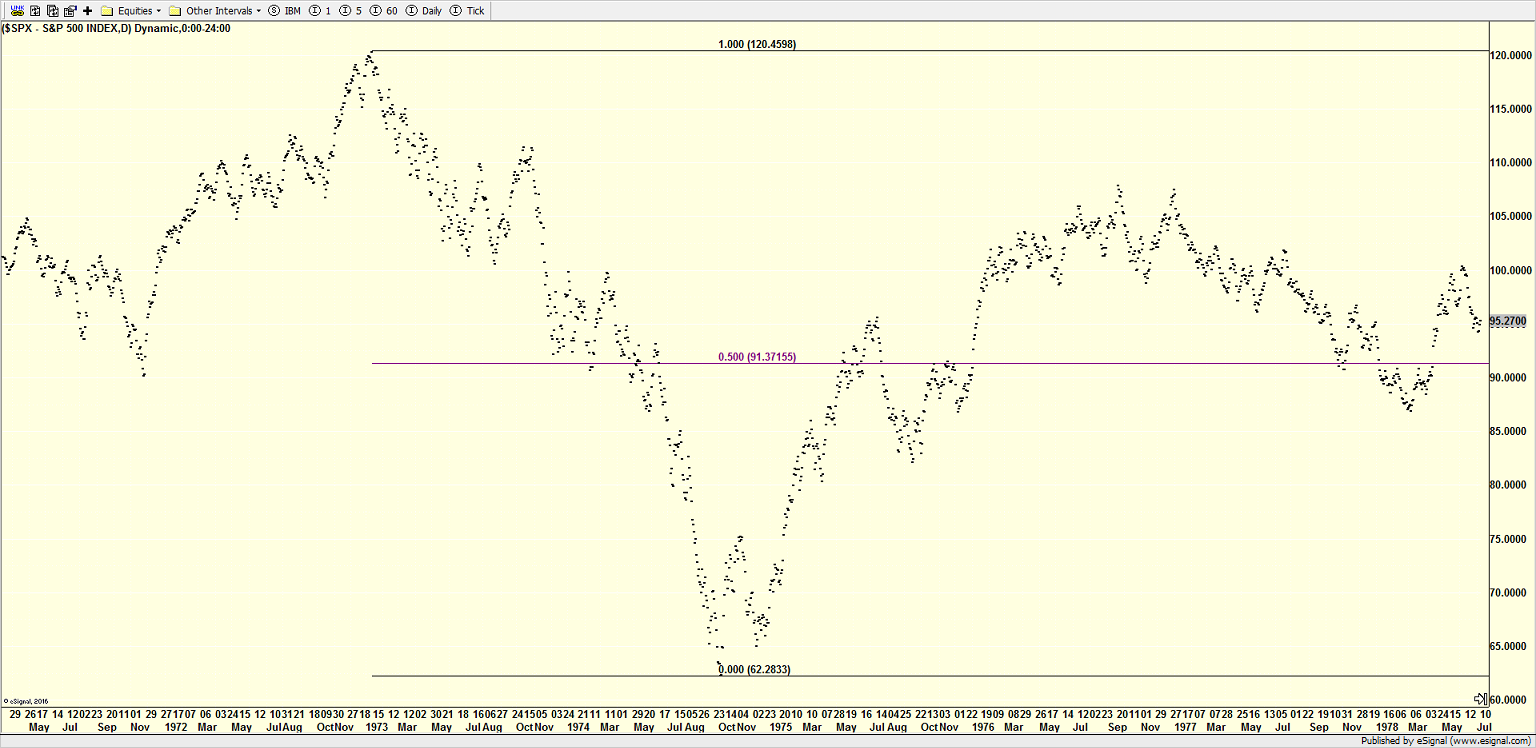 On Wednesday we bought EMB. We sold PCY, SSO and levered inverse S&P 500. On Thursday we bought W, SSO, more SOXL and more levered NDX. We sold TLT, KWEB and EMB.
Can it be back to back nice weekends in New England? It certainly looks that way. I am thankful as we have back to college move in for my daughter, outdoor dinner with friends and my camp reunion as Camp Laurelwood turns 85.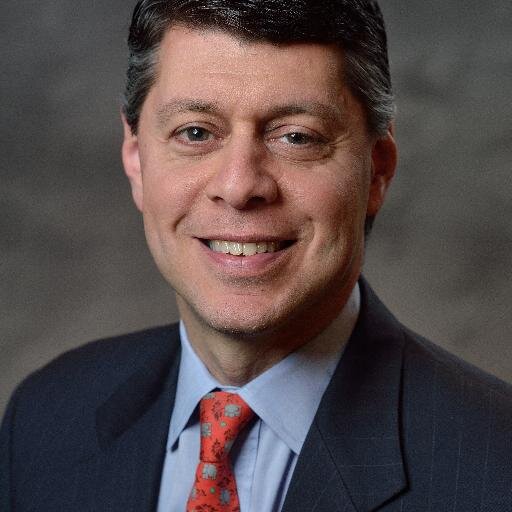 Author:
Paul Schatz, President, Heritage Capital