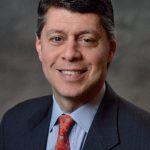 Paul Schatz, President, Heritage Capital
Trader's Market Continues – Beware Junk
Last month the stock market plunged followed by a sharp snap back this month. As I wrote the other day, stocks were really in no man's land, caught between the lines in the sand. After Thursday's big rout by the bears, the market is once again close to new lows for the week. While I still don't believe stocks are ready to revisit the January mini-crash lows just yet, it's not a hill I am willing to die on either. It's Friday. It's a three-day weekend. It's options expiration. You would expect the bulls to attempt a bounce in the morning at a minimum. What bulls do not want to see is the market unravel in the afternoon and close at the lows for the week.
Below is a crude outline of the most likely scenario into mid-March where I think this whole decline wraps up.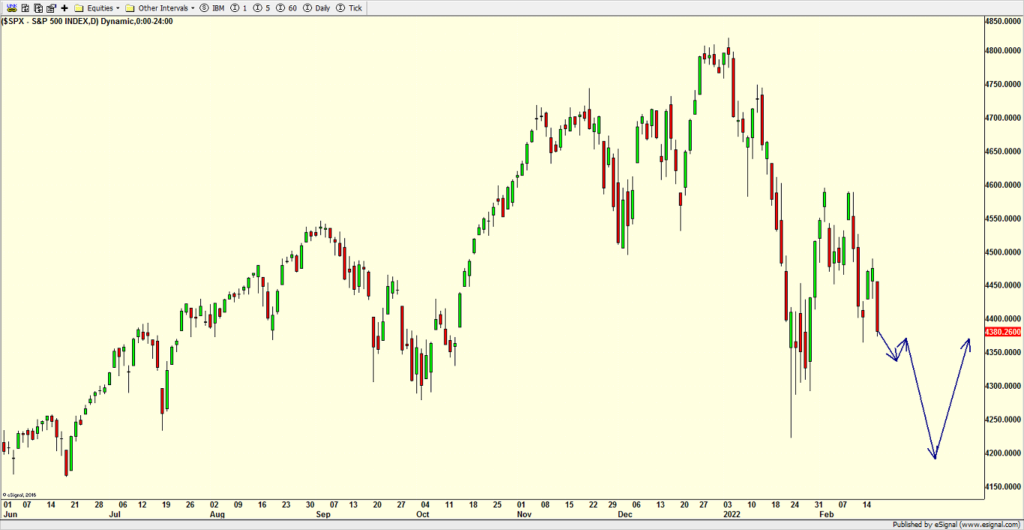 Finally, I have mentioned high yield bonds a number of times and their unusual plunge. I am calling it unusual because for years we have seen this play out when oil has collapsed and energy stocks are teetering in the brink. Much the opposite is taking place now. Energy is and has been rock solid. Everything else is the problem. I need to dive more deeply into this with some folks who are experts on the sector  and I will do so over the weekend. The short of it is that this is one of my favorite canaries in the coal mine. Right now, it is showing illiquidity and a systemic issue lurking. If you can only watch one single thing now, this is the one to watch.
Below is a chart of one of the popular ETFs.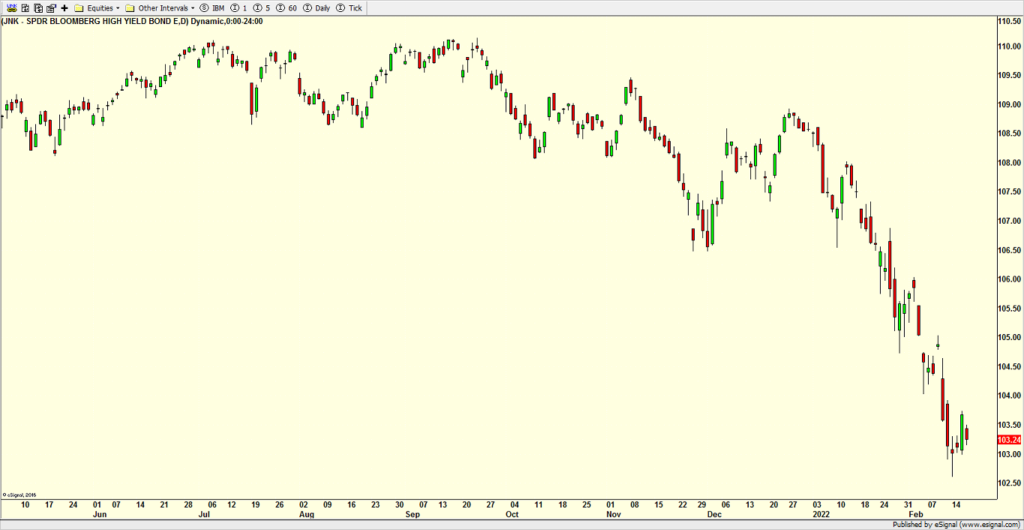 On Wednesday and Thursday we sold all of our levered positions in the Russell 2000 and hugely reduced exposure to the NASDAQ 100. It's been tough to find much to love in here although staples and utilities look appetizing.
Another holiday weekend coming up and Mother Nature is at her cruel worst. I left Florida with sunny skies and 82 degrees and returned to windy and 55. But it's February! It should be cold and snowy. Yet another freeze, thaw, rain freeze in New England ski country. It's not fair! It's not fair!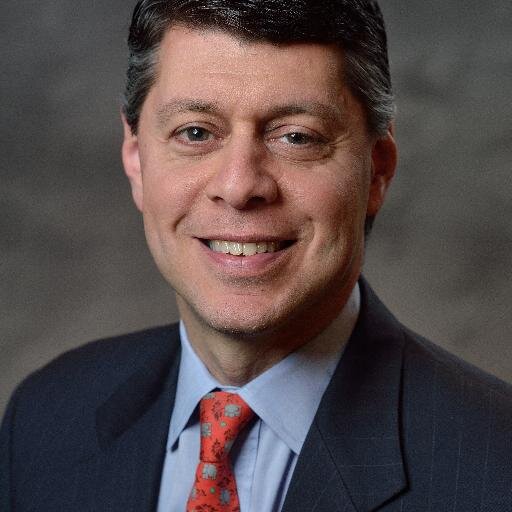 Author:
Paul Schatz, President, Heritage Capital