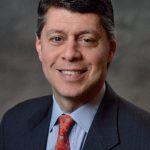 Paul Schatz, President, Heritage Capital
Festive Lights & Financial Planners in Connecticut
The holidays are supposed to be a time for cheer and relaxation, but for many affluent investors, they can also be a time of stress. Between trying to find the perfect gifts and spending time with family, it can be hard to focus on your financial life in general, much less your investments. 
That's where wealth management comes in: The right professional can help you relax more—by taking care of your investments for you. While you recharge, mentally and physically, we make sure that you're making the most of your money. 
This article discusses: 
Wasn't it December a few months ago?

Mitigate financial anxiety with reliable wealth management

Possible strategies: Roth conversions & tax loss harvesting

Update & review retirement projections—and then relax
Wasn't It December a Few Months Ago?
Here we are in December all over again. Hopefully, this means that you're enjoying the best the season has to offer. Besides the beautiful lights and nights of festive food, there should be peace, as well—at least enough to chuckle as an in-law shakes the rafters, snoring, again like last year. 
However, for some high-net-worth individuals, that's a pipe dream. No matter who they're with or what they're trying to enjoy, they're never far from concerned about their portfolio, their retirement savings, or their financial future. 
And let's be honest: This has been a nerve-wracking roller coaster of a year, at times. Anybody who hasn't spent part of it anxiously reading or watching economic reports probably has no investments to speak of. 
Nevertheless, you can't go through life like that. Letting weekends and holidays fly by without recuperation leads to cognitive fatigue—which leads to poorer and poorer financial decisions. 
Mitigate Financial Anxiety With Reliable Wealth Management
Financial anxiety is a round-the-clock source of nonstop stress for too many people. If you're struggling to keep track of your money or are worried about your family's future, enjoying life can be very hard. The good news is that there are steps you can take to mitigate financial anxiety.
 One of the most important things you can do is financial planning with a reliable wealth management professional. A fiduciary financial advisor can help you develop a plan that includes both your short- and your long-term monetary goals. They can also provide guidance on investing and saving for a high-net-worth retirement.
As an investor, it is important to be aware of the risks associated with inflation and volatility in the stock market. However, there's a big difference between taking things seriously and making yourself miserable. While these risks can't be completely eliminated, a financial advisor can help you develop a strategy to mitigate their impact on your wealth. 
That, in turn, can at least give you a chance to catch your breath (if not relax). For example, he or she can help you diversify your investment portfolio across different asset classes and strategies. This can reduce your exposure to any one particular market and potentially protect your wealth in the event of a market downturn. 
At the same time, they can help you construct a portfolio that is geared towards long-term growth, as well. This can help ensure that your wealth continues to expand, even when markets are experiencing periods of volatility. A quality wealth manager can also help keep your tax liability to a minimum. 
Possible Strategies: Roth Conversions & Tax Loss Harvesting
Retirees inevitably have to pay taxes on their retirement income. Thankfully, it doesn't have to be a drastic, nest-egg-shrinking experience. The more you plan ahead, the greater the odds that you will, for example, retire with confidence in Woodbridge. 
A financial advisor can help reduce market-uncertainty-driven retirement anxiety in several ways. One of them is through Roth conversions. These are when a traditional individual retirement account (IRA) is converted to a Roth IRA. With a Roth IRA, you pay taxes on the money you put in but not on the money you withdraw in retirement. 
Roth conversions have become a popular tool for affluent retirees seeking to minimize their tax burden. With a traditional IRA or 401(k), you pay taxes on the money that you withdraw, which can significantly reduce your take-home income in retirement. By contrast, with a Roth IRA, you only pay taxes on the money you contribute, not on the money that you withdraw. And, your investments grow tax-free while inside the ROTH IRA. 
As a result, a Roth conversion can potentially net you thousands of dollars (or more) in tax savings over the course of your retirement. However, it's important to note that a Roth conversion is not right for everyone. If you're retired, and in a lower tax bracket, a Roth conversion could be an excellent way to reduce your tax liability. 
Another way is through a tax loss harvest. Harvesting losses are when you sell investments that have lost money—and then use those losses to offset taxes on other investments. Tax loss harvesting can help to reduce your tax bill (and make your money go further in retirement) by reducing your long- and short-term capital gains liability. 
Update & Review Retirement Projections—And Then Relax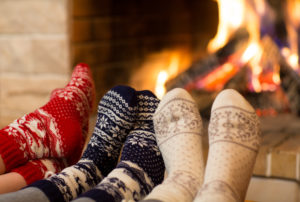 A financial advisor can also help you to choose the right mix of investments for your retirement portfolio. In other words, they can help you diversify your investments and choose appropriate investments for your risk tolerance. This can help to reduce your concerns about running out of money in retirement.
I'm not saying wealth management can solve nonfinancial problems. However, especially at this time of year, you should know that your savings and portfolio are in their best possible shape. Once that burden has been delegated into trustworthy hands, it can be far easier to relax.
The Heritage Capital, LLC team and I have decades of experience planning retirements, managing assets, helping plan estates, and more. I've also recently added Accredited Investment Fiduciary® (AIF®) to my certifications.
Again, here's hoping that these are the brightest holidays you and your loved ones have seen in years. At the same time, if you can't shake that portfolio preoccupation, contact us to see what we can do to help. We're happy to set up a free, no-obligation consultation.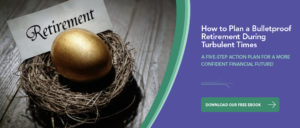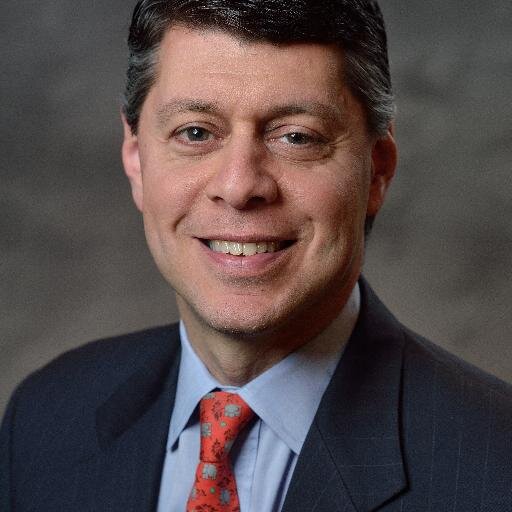 Author:
Paul Schatz, President, Heritage Capital