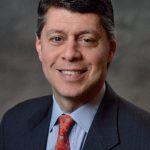 Paul Schatz, President, Heritage Capital
Something Breaking Somewhere
The S&P 500 ended last week at 3873. Today, it stands at 3757. Unless the index rallies more than 100 points today, the weakest week in the weakest month in the weakest year will have struck again. Some wondered whether last week's weakness was front running this week. We now know that was not the case. The odds were high that this week would be down, clearly not by this magnitude because long-term studies never get that right with so many data points.
For the past months or so, I offered that readers should keep an eye on the 2-Year Note, 10-Year Note and U.S. dollar for signs of a market turn. We needed and need to see those three important instruments rollover and relieve the markets. This morning as the pre-market action points to a 1% decline, the 2-Year is at 4.11%. That isn't helping.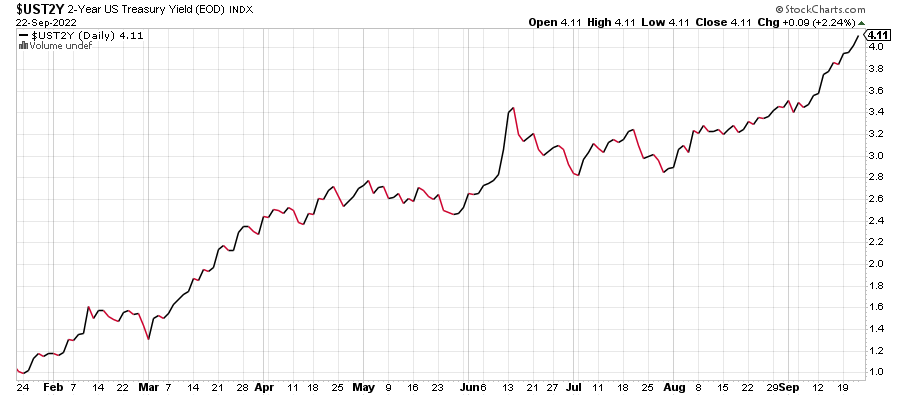 The 10-Year yield is trying to reverse early gains, but that horizontal, blue line is more than just a one day move away.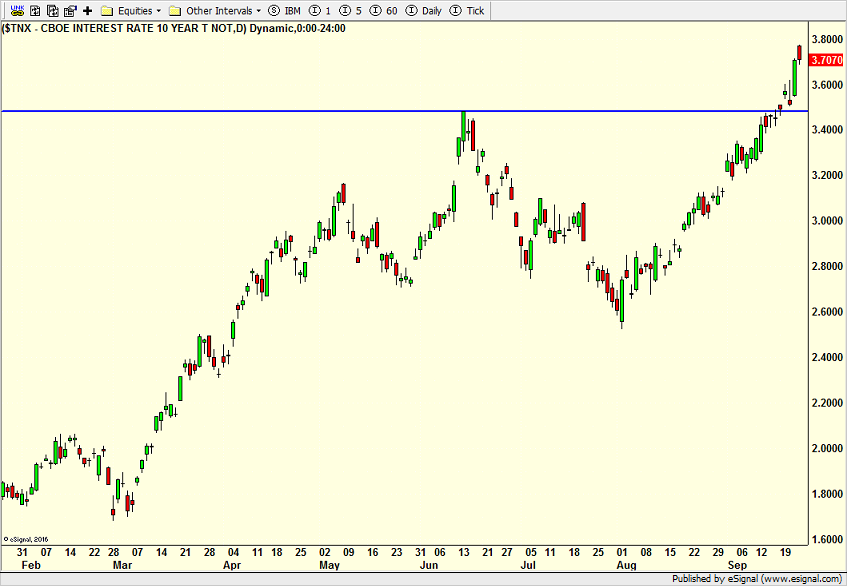 The takeaway from all this is that something remains not right in the system. As I wrote about on Wednesday Jay Powell and the Fed are going to keep forging ahead until something breaks. With the stress in the Treasury market, something looks like it is breaking and I will purely speculate that whatever it is, it is offshore, meaning outside of the U.S.
I have written about the risk into October. As that plays out, markets get closer and closer to finding a low. With month and quarter-end next week, I don't sense that the ultimate low is next week, but we could certainly see a trading low in the coming week. As the stock market gets near the June lows the likelihood increases that those levels will be at least temporarily broken. The 1994 analog doesn't have price breaking while 1998, 2002 and 2011 do for a quick woosh. All of those analogs lead to sharply higher prices into year-end.
It's a Friday in a weak market so it always pays to see if the low of the first hour will be broken or if stocks can clean up sellers early and stabilize. I met a nice gentleman the other day and when I asked him about his risk tolerance and investing objectives, he told me that he wants to make money when the markets go up and not lose anything when they down. That sounds like a nice plan, in the land of Utopia.
The first weekend of fall awaits New England and I heard rumblings of frost in the forecast. Wait. It was in the 80s the other day. But ski season is now only 50 days away. I plan on enjoying fall and all that it brings. Our new friends and neighbors up the street are having an outdoor wedding bash after they returned from eloping. No one ever accused me of not loving a reason to socialize and party. Let's hope Aaron Judge gets his chance to party this weekend!
On Wednesday we bought levered NDX and Russell 2000. We sold FAS and IWS.  On Thursday we bought SDS. We sold some QQQ.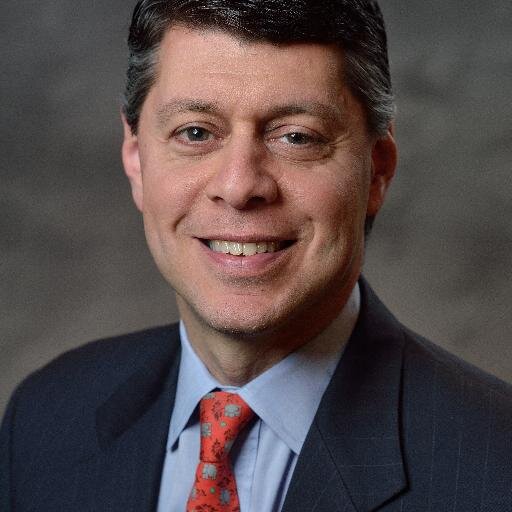 Author:
Paul Schatz, President, Heritage Capital